I just ate some oats and they tasted so good that I didn't really stop when I should have and I ate the whole bowl.  Now I feel like I may explode.  It wasn't really a large portion but I really should have just listened to my body. Live and learn, right?
I was going to take a picture of them but then decided that they didn't look that impressive so why?  I did, however, take some pictures of the beautiful flowers that my husband got me.  Thanks to Kath I now know that I can use AV Mode until I get all my M Mode stuff figured out.  I did find some online photography tutorials that I'm going to try as well.  I let you know if they're any good.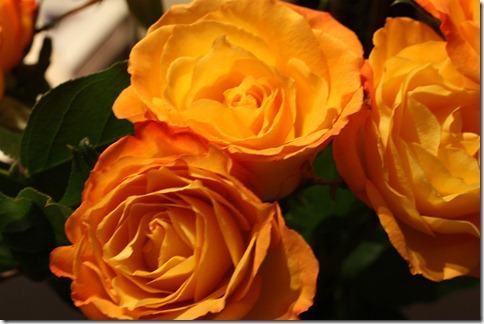 The flowers are amazing and smell so good.  It's also fun to have something to photograph.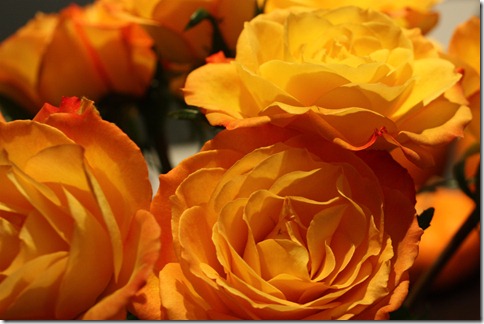 Tomorrow, I get to take pictures of my first finished knitting project since January!  I finally finished Lucy's sweater and I can't wait to show you.  I love it!
Last night, I was supposed to have stuffed peppers but I ended up not having any help after picking Lucy up from daycare since Shaun had to work late.  I figured spaghetti was easier and so I made a big pot of that.
Lu loved it!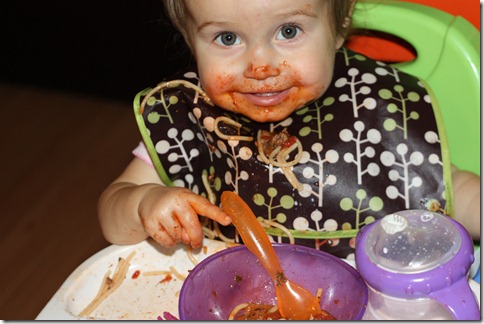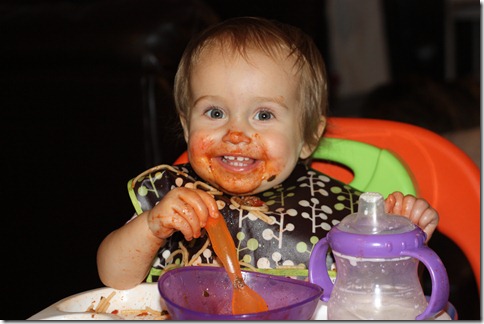 Really liked it.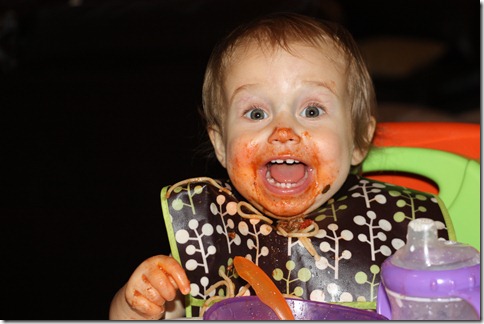 Okay, really, REALLY, liked it.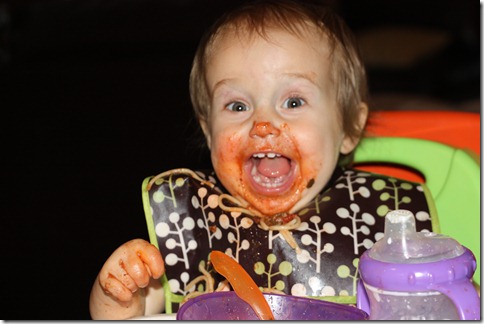 And, now she's all done.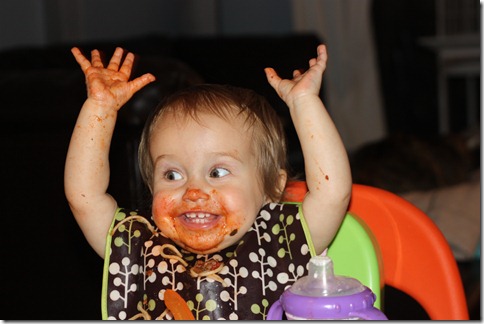 (that's the sign for "All Done")
Today's food plan:
B: Larabar
S: Oats
L: Either a date with my hubby (salad or sushi out) or leftover spaghetti
S: Apple and nuts
D: If we go out for lunch, we'll have spaghetti for dinner and vice versa 🙂
Legs and Shoulder workout tonight!
Category: Uncategorized 2 comments »