Can you tell I'm a little obsessed with my crock pot right now? I found this recipe on Crock Pot 365-a great crock pot recipe site.  I made a modified version of this recipe. It was really good-I thought better than the other Apricot Chicken that I made.  That one was more Asian influenced and this one wasn't (despite some soy sauce).
Ingredients:
1 pound frozen skinless chicken meat-I use thigh since Shaun hates breasts (chicken breasts…)
10 ounce jar of apricot preserves-no sugar
1 tsp dried onion flakes (sorry Kath!)
1 TBSP garlic aioli mustard
1 TBSP Braggs Amino
1/2 tsp ginger
1/2 tsp red chili flakes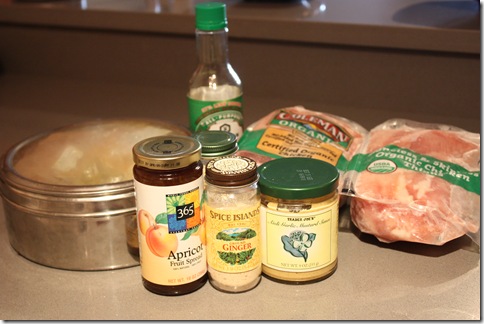 Place the chicken in the crock pot. Mix all the other ingredients in a bowl: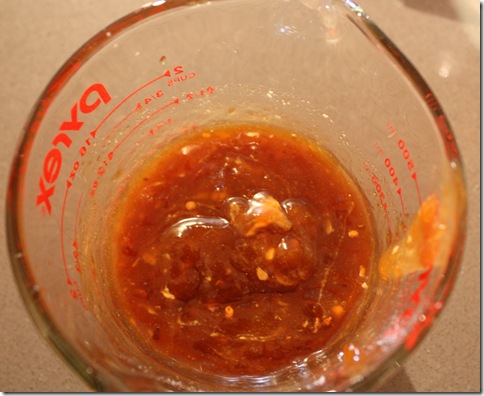 And then smother the chicken: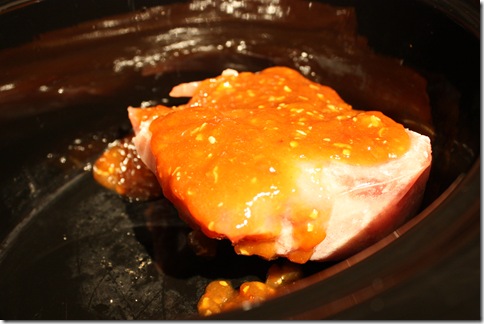 Set the crock pot on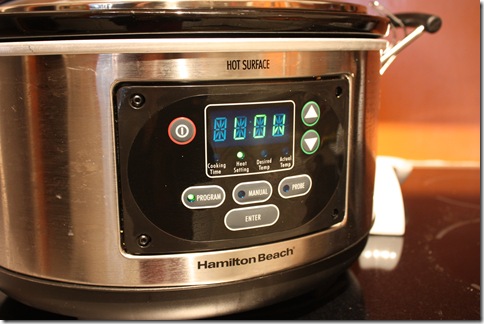 And then: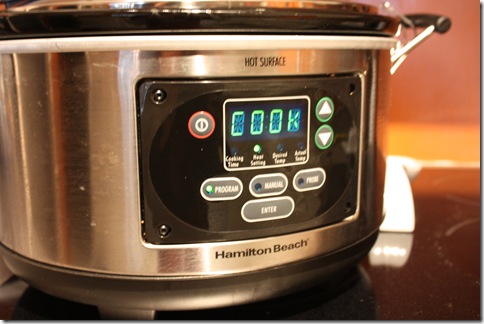 For: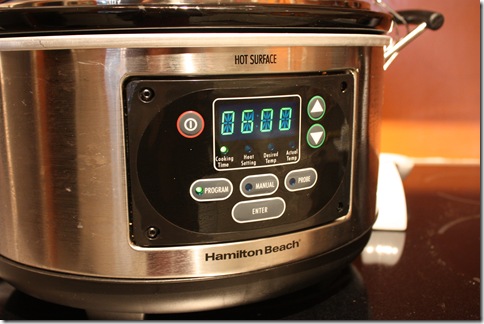 hours (6-8 for frozen. 4-6 on high for defrosted).
I made brown rice and just chopped some brussel sprouts and carrots and sautéed them in a little vegan butter, S+P, and cider vinegar.
Look at how pretty it was: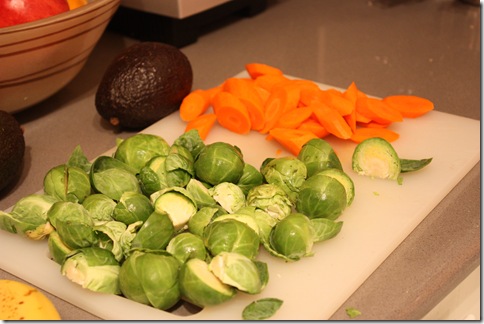 Here's the finished product in the pot: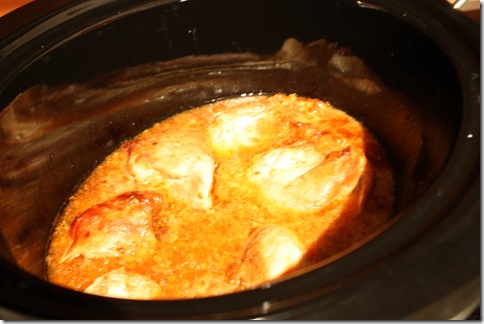 Plated: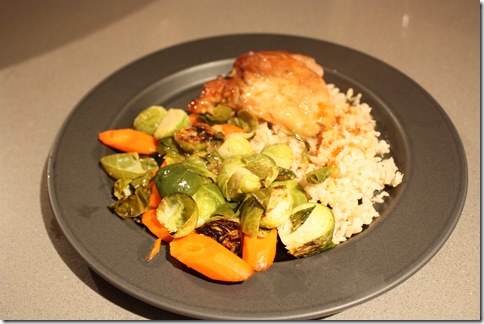 Lucy didn't have any-her appetite has disappeared 🙁 She has croup poor thing.  Shaun took his first bite and said "Wow this is AWESOME!" Later I asked him to rate it and he said 3 stars.  I asked how something could be awesome and then only get 3 stars.  His response? "It's chicken."  So many people comment on how Shaun will eat anything.  No one believes me when I tell them his particular. Do you believe me?
Category: Gluten Free, Recipes | Tags: crock pot, recipe 3 comments »