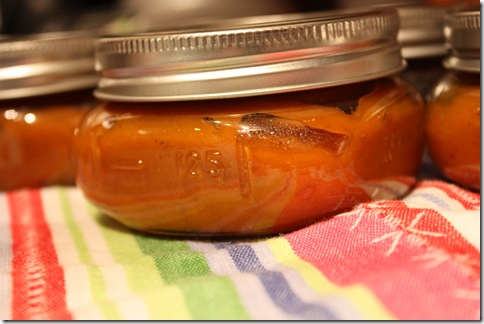 I got a bug up my butt to make pumpkin butter without any refined sugar.  I LOVE pumpkin butter.  So much so that I bought 12 jars of it last year at Trader Joe's so that I wouldn't run out when it went out of season.  That may have been overkill as I still have 6 jars in my cupboard.  The second ingredient in that pumpkin butter is sugar-BOO! Before I embarked on my "clean" pumpkin butter I did a TON of research.  I probably looked at 50 recipes before putting mine together.  As you know my first batch was an big huge FAIL-too many spices.  My second batch, however, is DELICIOUS!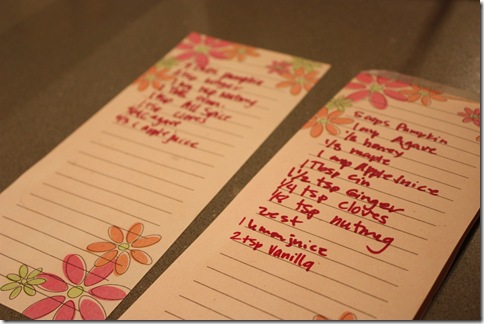 Ingredients:
3 Sugar Pumpkins (or 40 ounces of canned pumpkin though it won't be as flavorful)
3/4 Cup Honey
3/4 Cup Maple Syrup
1 Cup Apple Juice
1 TBSP Cinnamon
1 1/2 tsp Ground Ginger
1/4 tsp Ground Cloves
1/8 tsp Nutmeg
Zest of 1 Meyer Lemon
Juice of 1 Meyer Lemon
2 tsp Vanilla
Instructions:
Preheat oven to 350*. Wash pumpkins well. De-stem and cut in half. Scoop out guts-I found that the scoop you get in carving pumpkin kits works the best.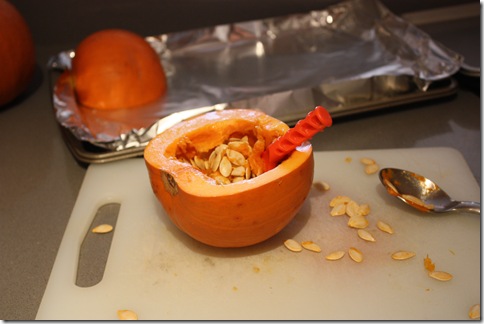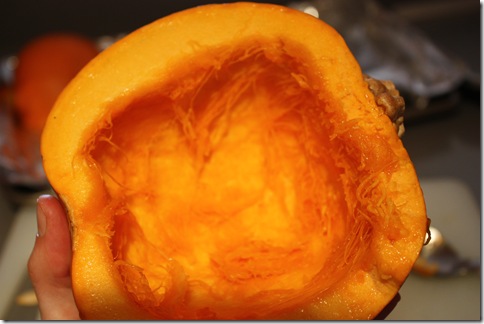 Place pumpkins face down on a foil lined cookie sheet and cover with foil.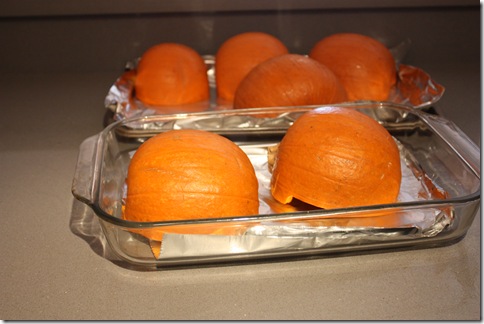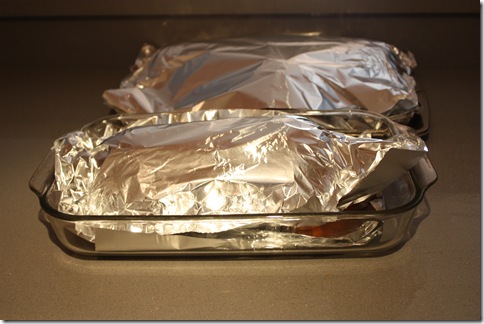 Bake in oven until soft. ~1.5 hours.
When pumpkins are cooled, scoop out the insides and discard the skin.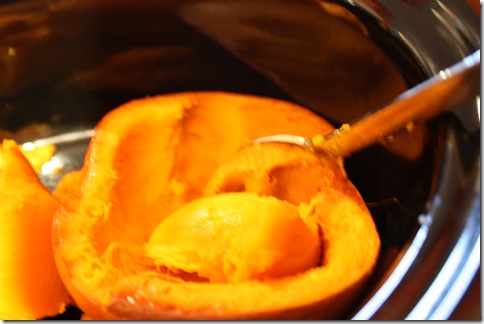 Run it through the food processor in batches to get pumpkin puree.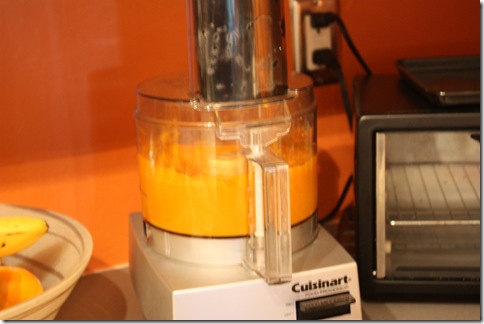 Place pumpkin puree, honey, syrup, apple juice, lemon zest and juice, and all spices EXCEPT the vanilla in a crock pot and stir WELL. Alternately you can do this on the stove and bring it to a low simmer and stir it often and WATCH it.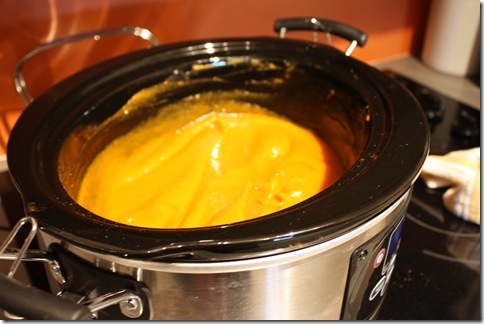 Cover with a splatter guard or put the lid on half way.  If you leave the lid on it won't reduce because the steam will be trapped in the pot.
Splatter guard (preferred):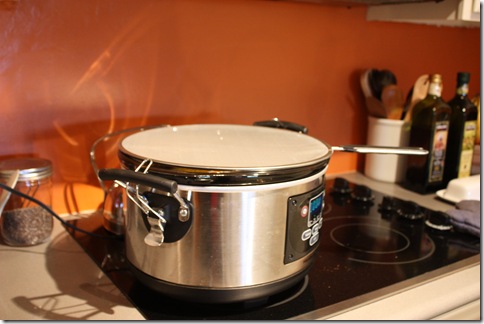 Lid: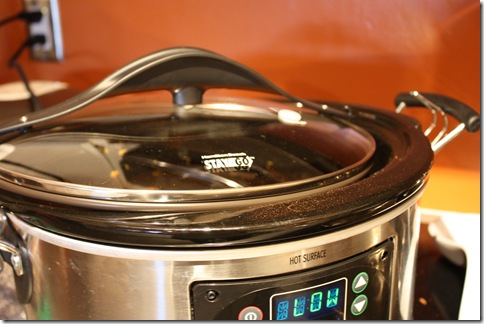 Then cook: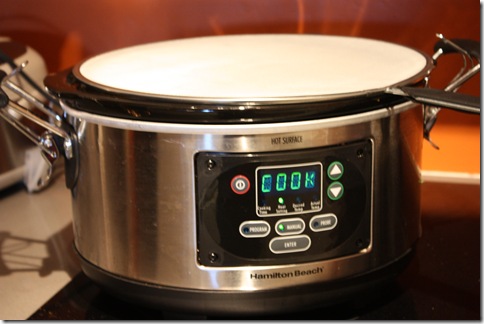 On high for 4 hours: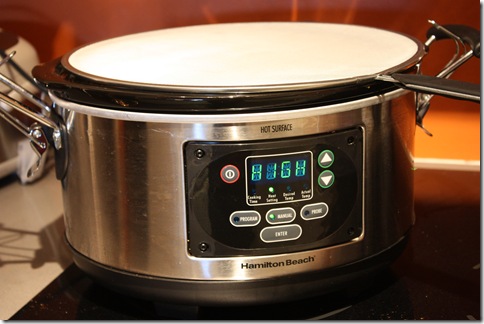 Then on low for another 2 or so hours: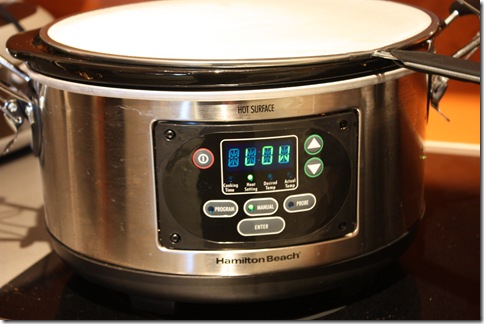 Stirring occasionally.  Some people just put it on low and let it go overnight or while they're at work.  That made me nervous and I wanted to stir it so I did it while I was home.
Once it's to a consistency you like, place it in a container and store overnight in the fridge.
The next day, run it through a food processor again and add the vanilla.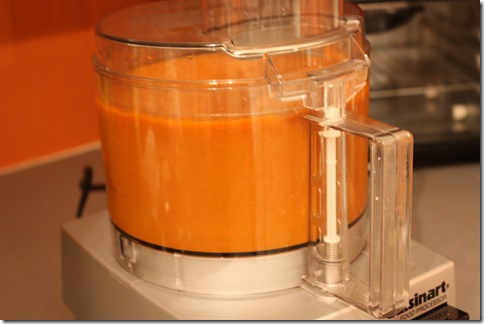 ENJOY!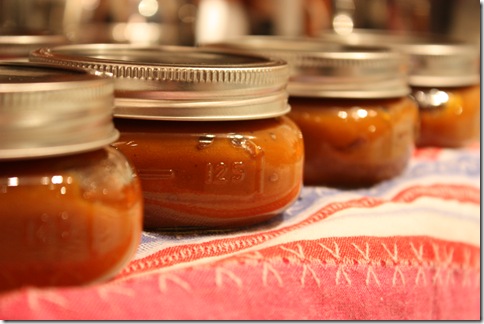 *Please Note: Some recipes out there will tell you that you can put pumpkin butter in a warm bath to can it and that it will be good for up to a year.  The USDA does NOT recommend canning pumpkin butter-it does not keep well and can grow dangerous bacteria.  It can however be kept in the freezer up to 1 year and in the refrigerator for 3-4 weeks.
Lucy gave it 2 thumbs up!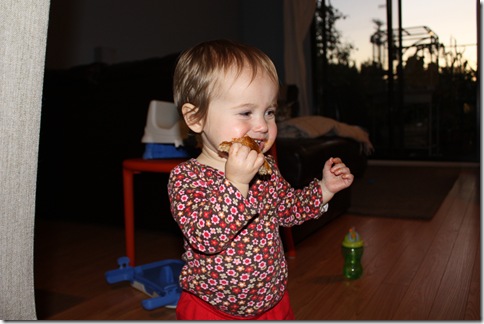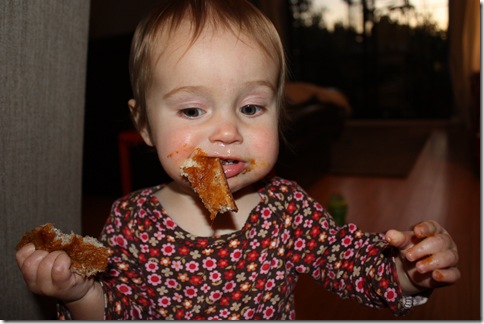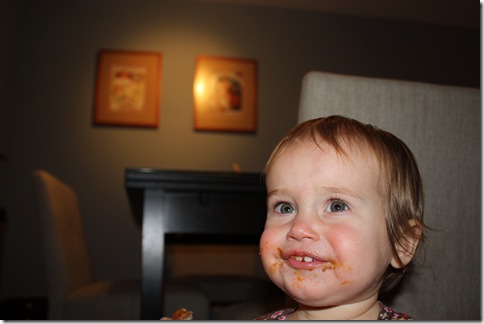 *This made 10 pint jars of butter.
Category: Gluten Free, Recipes 20 comments »