I had a girls' weekend in Seattle.  My friend's birthday is today and mine was on Thursday so we decided to have a birthday weekend.  We had a blast!  She has a daughter that was born a few weeks after Lu and it was so fun to see the babies together.  We met on a birth board and on Saturday 3 other Mommies and babies came and we spent the day together.  It was SO fun. 
We stayed at the Four Seasons where their attention to detail is astonishing.  They had 2 cribs set up for us, the entire room was baby proofed (including outlet covers), there was a diaper genie and baby products in the bathroom.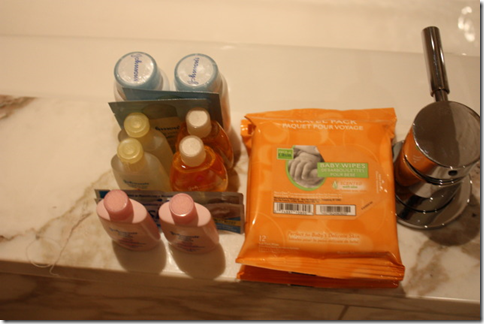 The bathroom WAS amazing.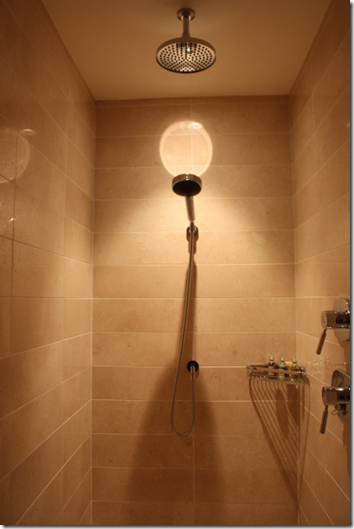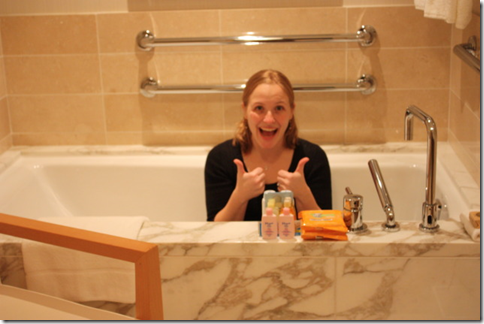 After we checked out the room, we had to get the girls some dinner.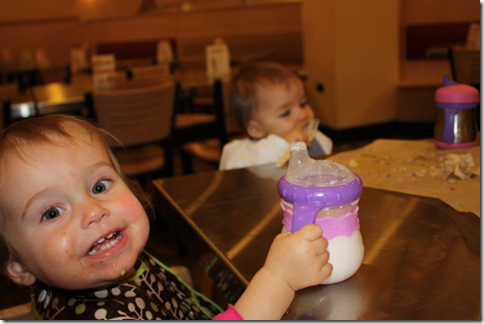 We headed back and put them down and then hung out in the bathroom.
We brought chairs into the bathroom while the babies slept.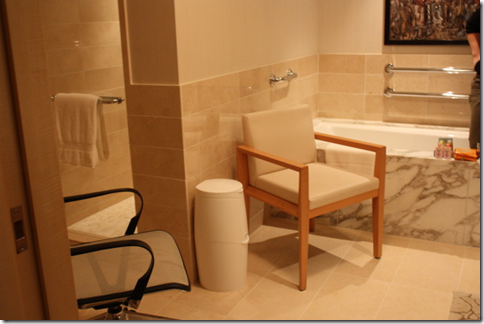 The second night we wised up and put the arm chairs in the bathroom.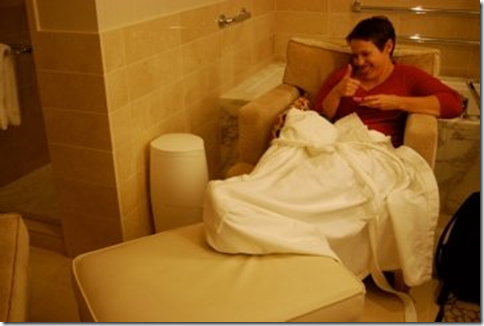 On Saturday, the girls played. (Who needs clothes?)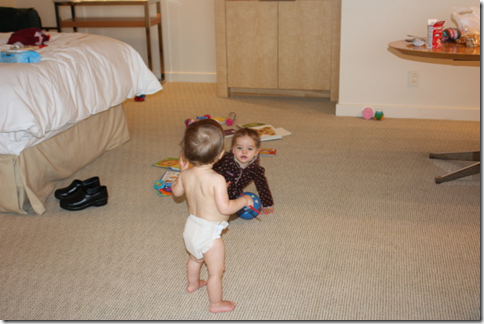 And then their friend Aiden showed up and then ate breakfast. How cute are they?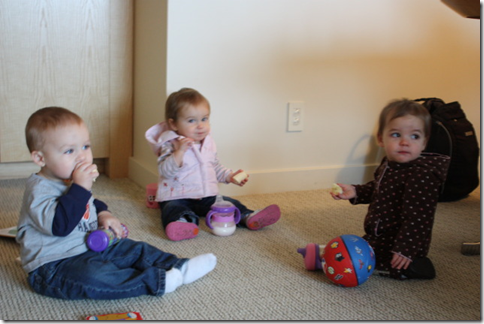 We then went down to Pike's Place to meet the other Mommies.  I had to snap some pictures of the surroundings.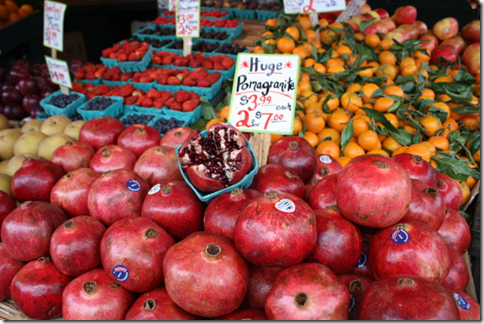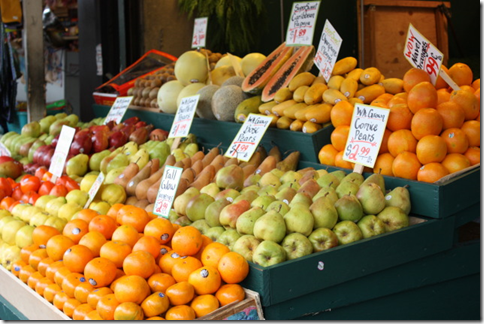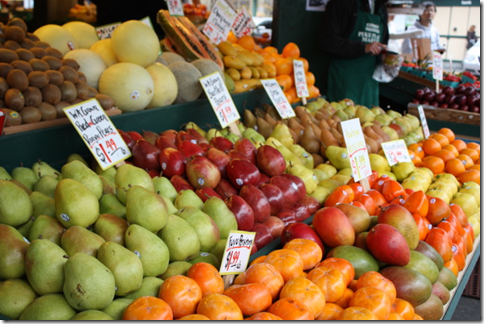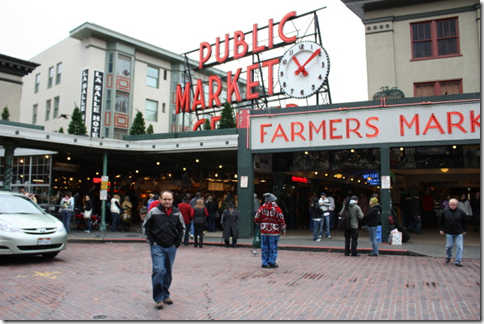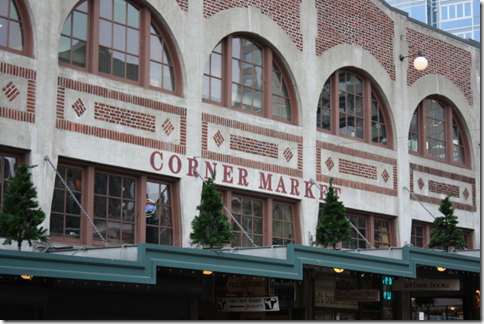 We got lunch and then brought the kiddos back to the hotel to play a little (and get warmed up).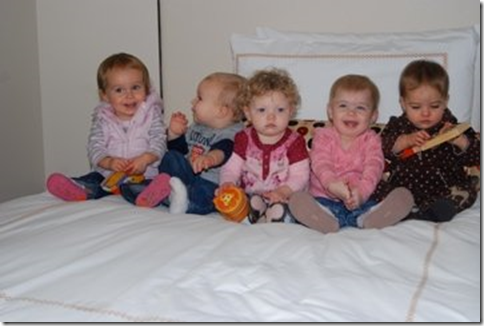 VV had had enough!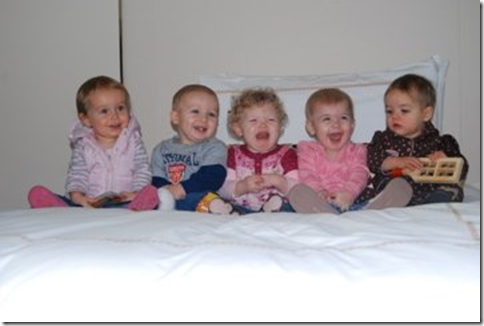 All the Mommies and babies: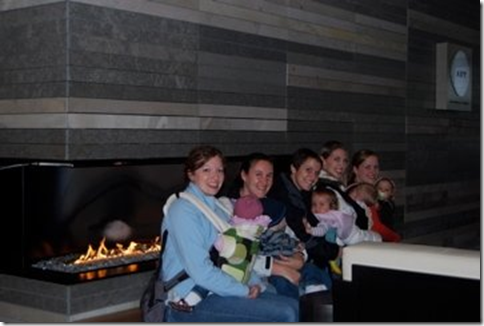 And this one is too cute to pass up: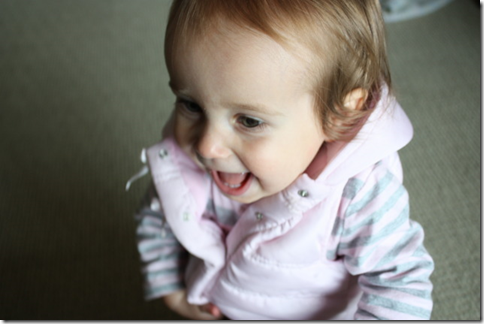 We went out and did a TON of walking around the market and ended up at a Tully's for coffee.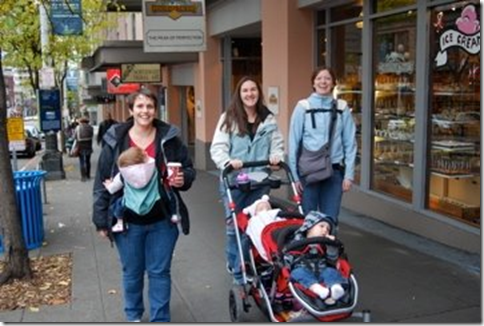 While the kiddos napped.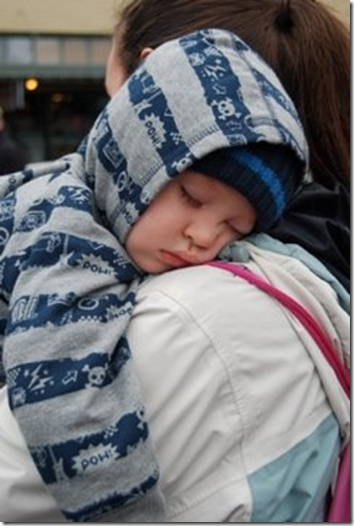 Then we came back to the room where the kiddos shared a Grapple-it's an apple that tastes and smells like a Concord grape (very weird).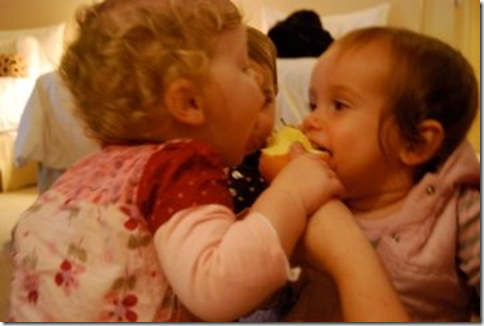 On Sunday we just hung out and had lunch until it was time to go to the airport where I got some cute pictures of Lu.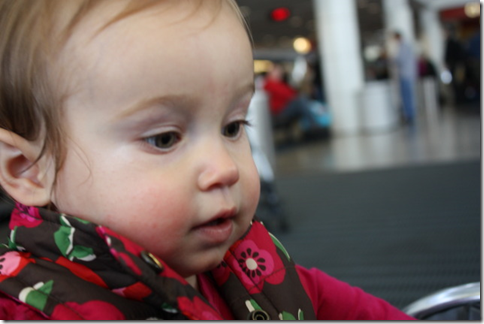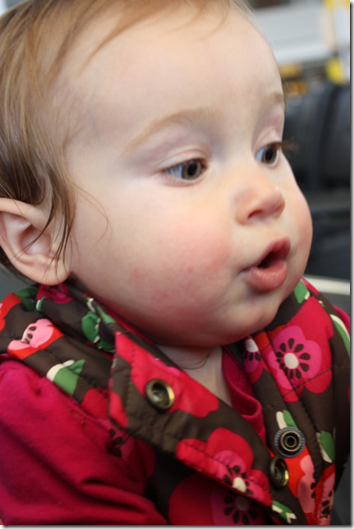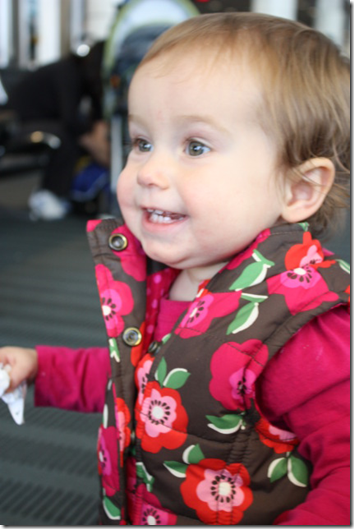 We did spend a lot of time in the hotel but when you have 2 to 5 1-year olds together and it's cold and rainy out, it's your only option. Good thing we had a huge room! 
I would LOVE to go back to Pike's Place during the week when it's not so crazy-I could get into some major trouble there!  I had such a blast and can't wait to see my friends and their kiddos SOON!
Gratitude
I'm grateful for the internet.  Without it I wouldn't have met a bunch of AMAZING people.
*Half of these pictures are Bethany's.  All the ones that are a little fuzzy (because I don't have the originals) are hers.  She's a MUCH better photographer than I ever thought of being and her pictures were WAY better 😉
Category: Uncategorized 6 comments »