This is one of Shaun's favorite things that I make-and it's chicken!  He requested that this go on the lineup and I happily obliged.
It's a super simple and pretty quick meal.
Here are all the ingredients you'll need: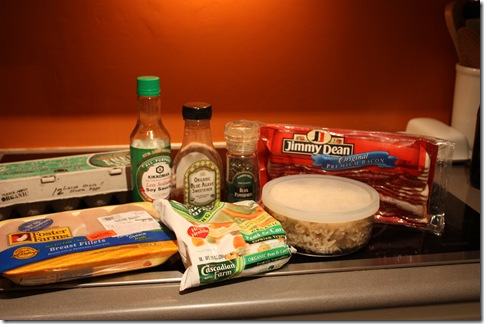 Plus: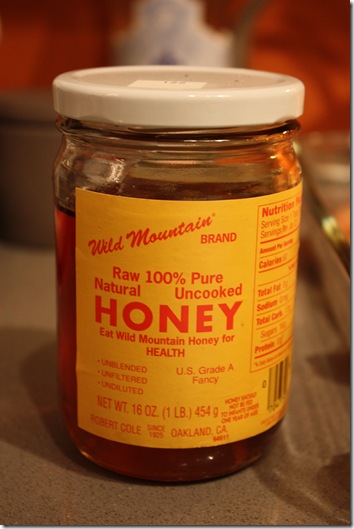 For the Chicken
Ingredients:
-Chicken
-1/2 cup Soy Sauce
-1 TBSP Agave Nectar
-1 TBSP Honey
Instructions:
-Mix the soy sauce, agave nectar and honey and place then add chicken. I used a glass dish trying to be environmentally aware but I prefer zip top bags.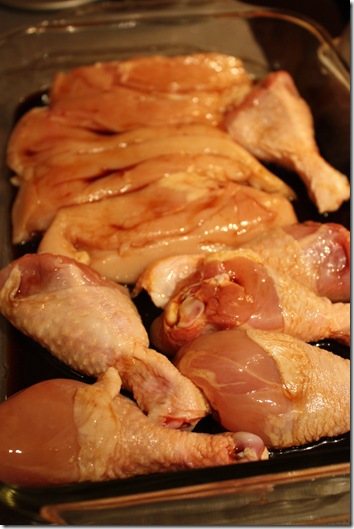 (I used drumsticks for Shaun, breasts for me)
-Marinate for at least half an hour but up to 24 hours. If you're using a glass dish or bowl, make sure you flip it every so often.  With a zip top bag it is covered more easily but I still flip it a couple of time.
-Cook using your preferred method.  I BBQ'd tonight but I also live in California where it's 45 at night in December.  You could use a grill pan on the stove or oven.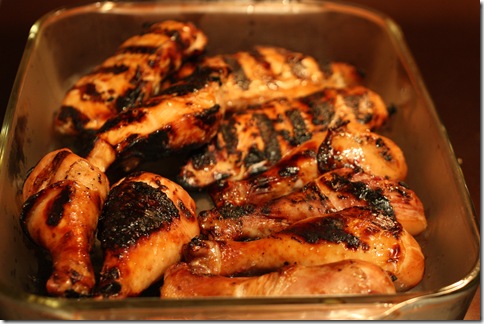 For the Rice-I made a ton-but you can easily modify this down-just divide by 3!
Ingredients:
-3 cups cooked brown rice
-10 oz bag of frozen peas and carrots
-3 strips of bacon
-3 eggs, beaten
-3 TBSP Soy Sauce
-Pepper to taste
Instructions:
-Chop the bacon into small pieces (I've also used ham before)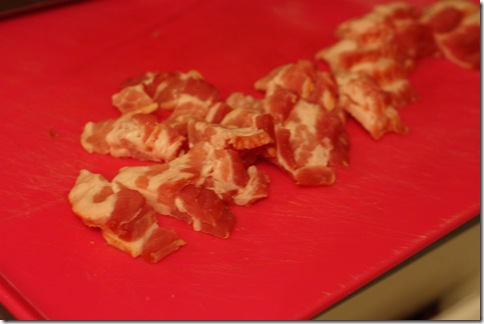 -Spread evenly in a pan and cook over medium heat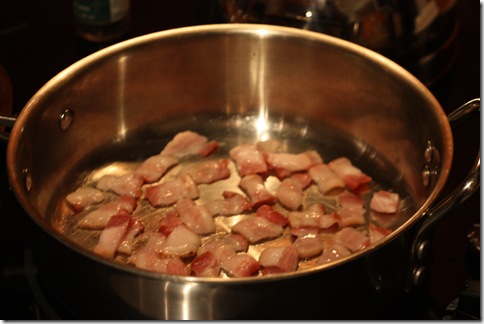 until done to your liking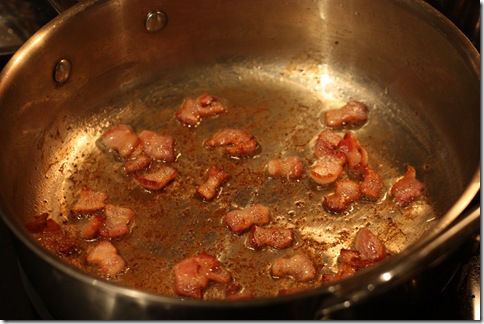 -Drain the fat
-Add veggies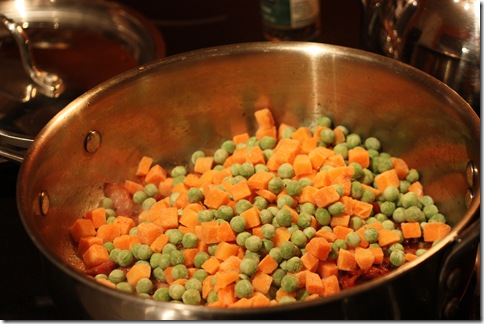 -Cover for about 2 minutes, until just steamed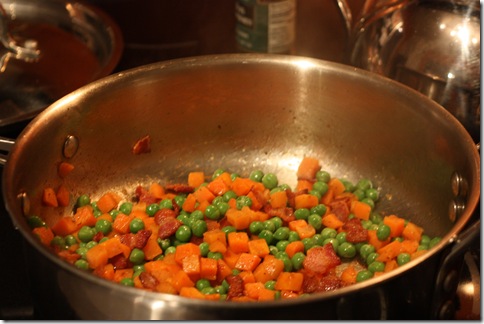 -Add rice and soy sauce and cook until warm
-Make a well in the middle of the rice mixture-this helps your eggs stay fluffy, if you just add it to the rice, it'll stick to the rice and you won't really get much egg flavor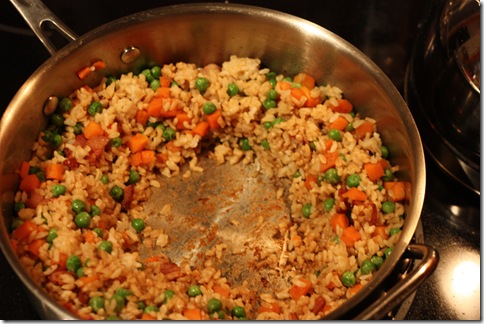 -Add eggs and scramble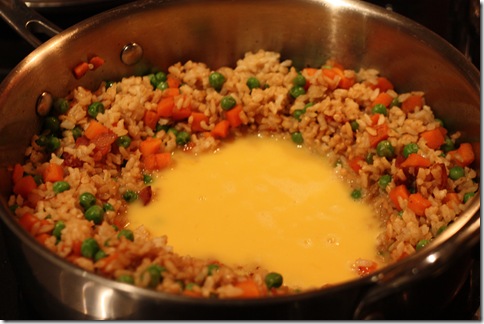 -Once the eggs are scrambled, mix in the eggs with the rice and season with pepper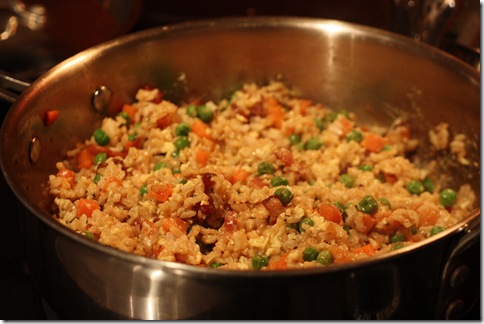 My plate (which I enjoyed!)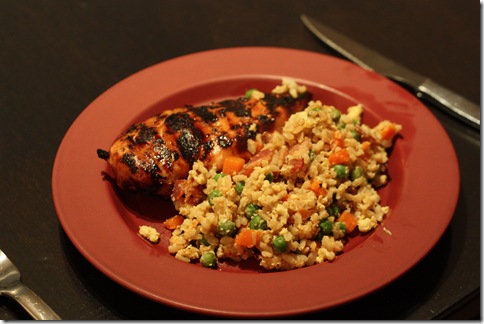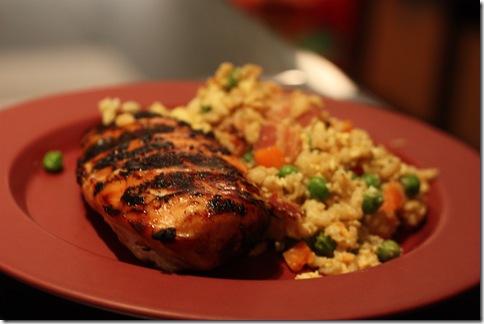 Shaun said that the rice is "FABULOUS" and gives the entire meal 4 stars.
Category: Recipes 8 comments »