A good friend send me a link for stuffed pizza rolls that she raved about.  Their family refers to them as pizza bombs and now so do we.  I've altered the recipe quite a bit but you can always see where the inspiration came from. 
Shaun requested pizza bombs and I put them on the menu not even thinking that I'm not doing well with dairy right now.  I know he loves them, so I made them and they were a hit once again! (I ate pulled pork-it was still good!)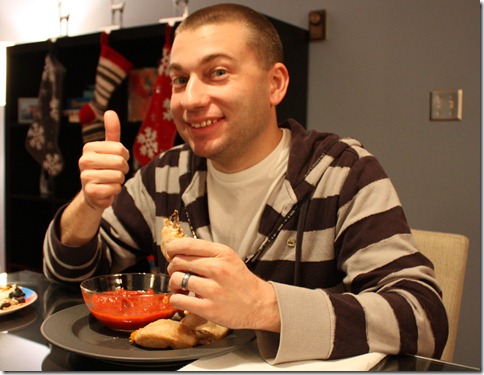 Ingredients:
-Whole Wheat Pizza Dough (I buy Traders but you could always use Rhodey Girl's recipe-yeast still scares me for some reason), we've tried this with regular pizza dough and we, hands down, like it better with whole wheat
-Mozzarella Cheese
-Things you would normally put on a pizza-tonight I did:
-Chicken Sausage
-Mushrooms
-Bell Pepper
-Olives
-cooking spray
For dipping:
-Pizza Sauce
Instructions:
-Preheat the oven to 400*
-Chop up all your ingredients and if you're using ingredients like I did tonight, you should sauté them first. If you're using pepperoni, ham, pineapple, etc. no need to sauté. I've found that pepperoni is too greasy for my taste thought and I prefer chicken sausage. Here's my filling sauté-ing away!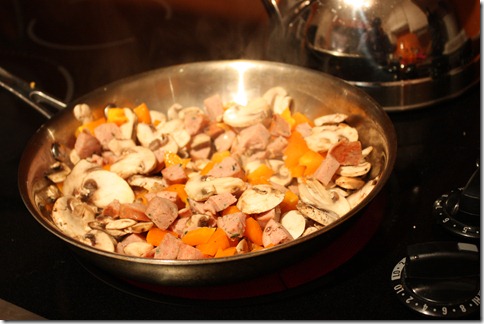 Until nice and steamed: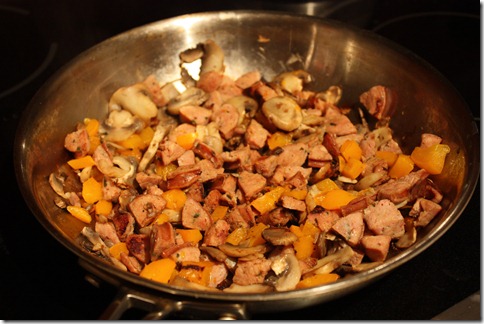 -While that's steaming get your dough ready. I let mine rest for about 20 minutes: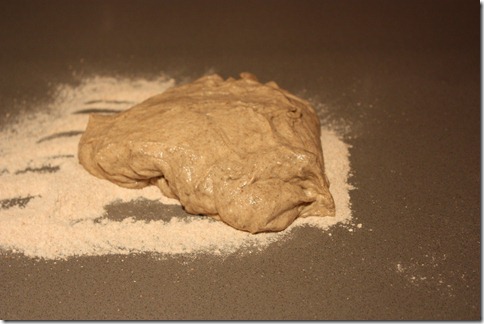 -Roll out the dough-attempting to make a square: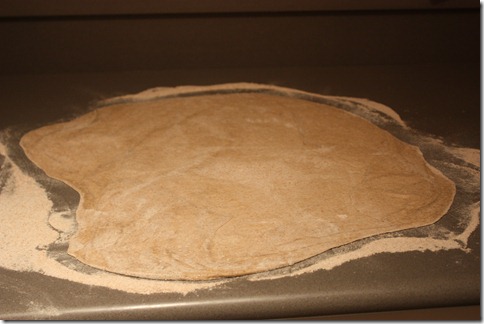 -Stop when your two favorite people come home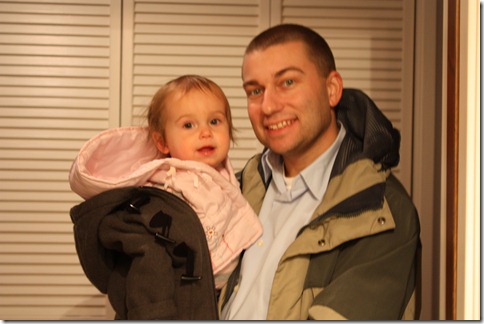 -Using a pizza cutter, cut the dough into squares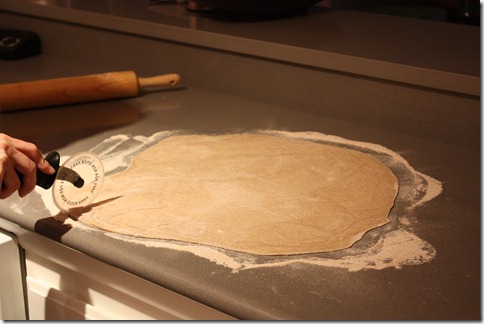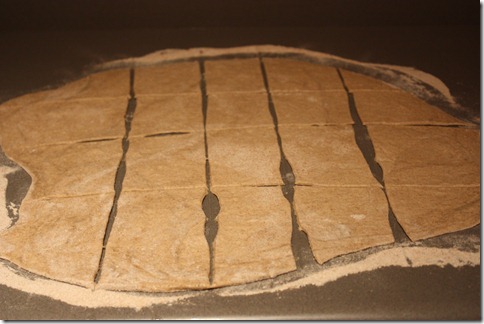 Put cheese on each square-I've found that the more cheese you put, the better they taste-not surprising!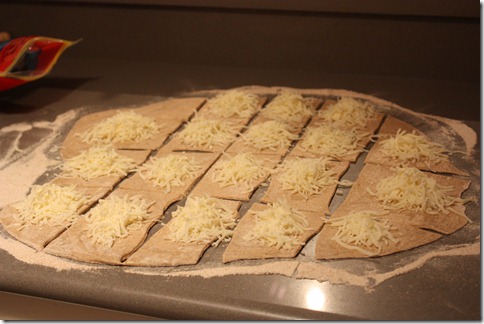 -Stop while your husband celebrates PIZZA BOMBS!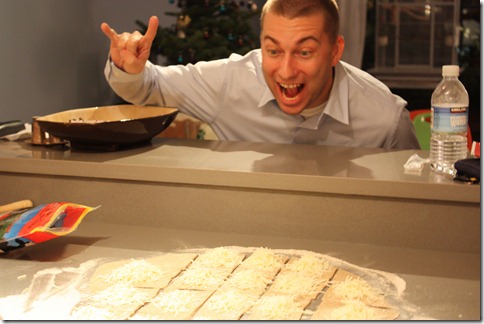 -Put the filling on the squares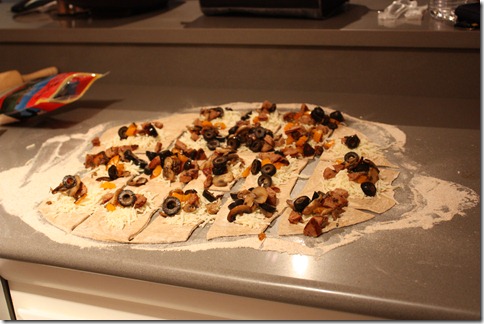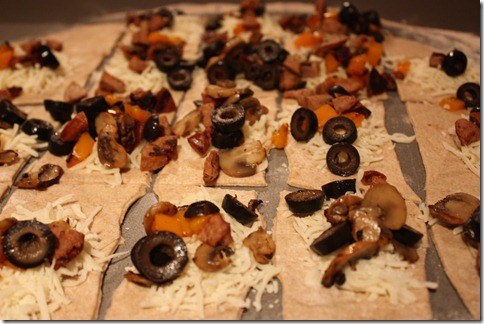 -Pull the corners in to seal the bombs and then place in a greased (in my case sprayed) pie dish: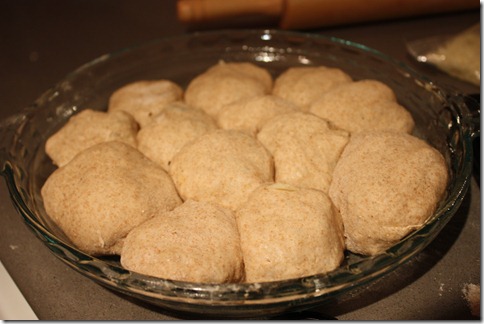 -Bake in the oven until golden brown 10-20 minutes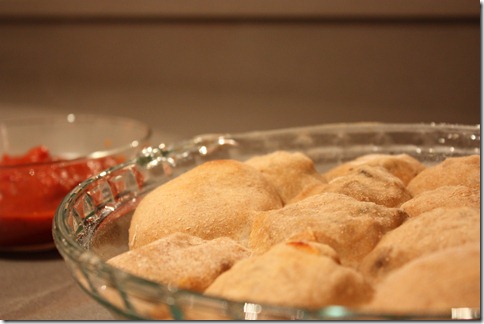 -Serve with Pizza Sauce for Dipping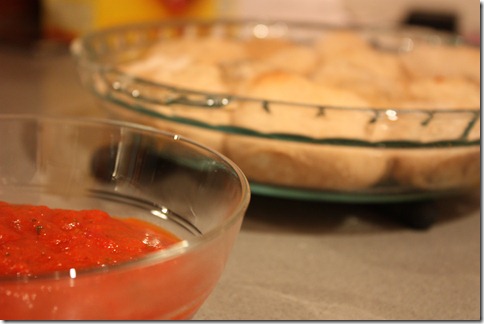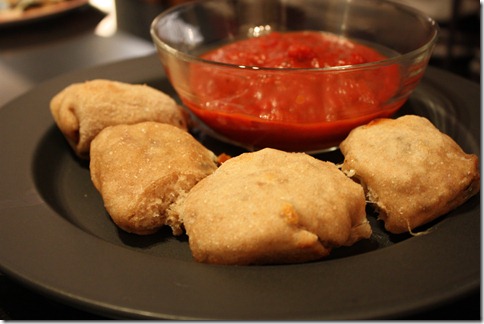 Enjoy!
Shaun gives this a 5.  He REALLY likes Pizza Bombs :)  I hope you do too!
Category: Recipes 11 comments »