My friend Amanda made us these after Lu was born.  She made us tons of meals and was a godsend while we adjusted to life with an infant.  Shaun fell in love and they've become a staple in our household.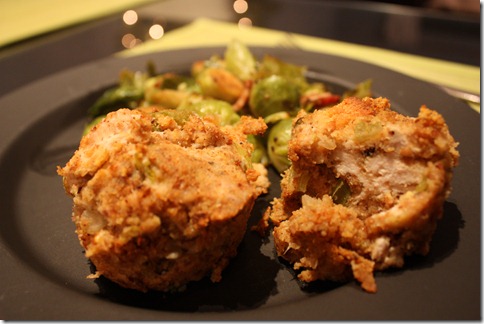 Ingredients:
-1/2 recipe of Ma's Stuffing, unbaked or 1 box of traditional boxed stuffing (use Ma's!)
-1 pound ground turkey breast
-Chicken broth
Instructions:
Preheat oven to 350*. Non-stick spray a muffin tin.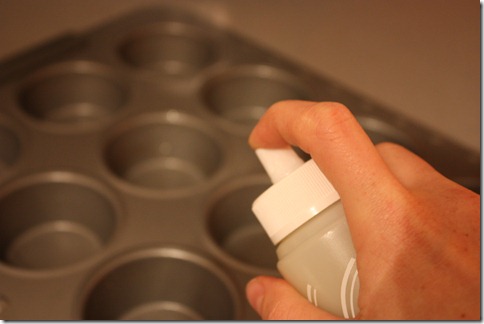 Mix stuffing and turkey with hands and add broth until pretty wet (I'd say I used about 2 cups of broth? NOT in addition to the broth from the stuffing recipe, the broth should be one and the same for this recipe). You want them to stick together but you don't want them soaking wet.  I make mine pretty wet since we like our stuffing more moist.
Place the mixture in the muffin tin.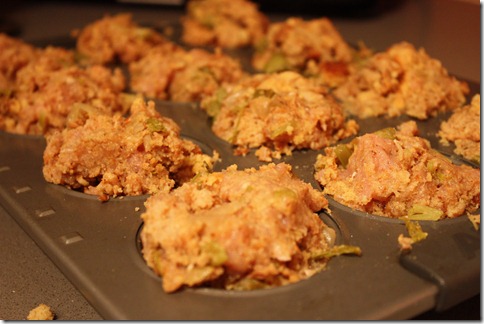 Bake for 30 minutes or until turkey is done and the tops are browned.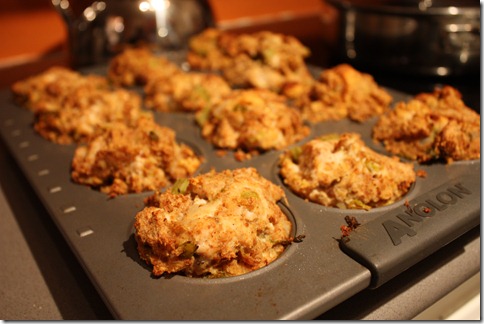 Serve with veggies and maybe some gravy made from your additional chicken broth.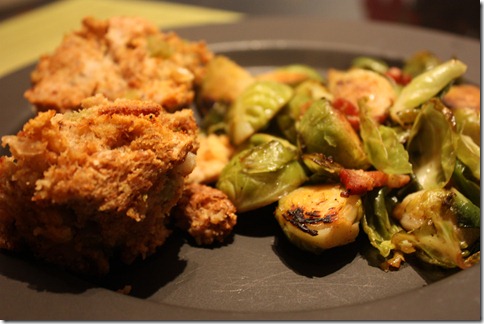 These freeze REALLY well. Both before they are cooked and after.
Shaun gives this 4 stars and Lu LOVES them.  She's too busy eating to smile: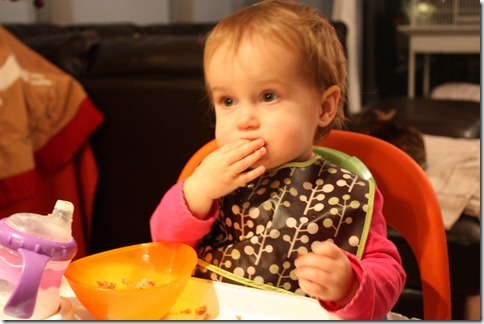 Both last night and tonight she ate 1.5 muffins of these.  Super easy and yummy!
Category: Recipes 8 comments »