I got the itch to make something holiday-ish and I wanted to do some canning.  I walked into Whole Foods on Sunday and they had stacks and stacks of beautiful organic cranberries and my decision was made-Cranberry Jam!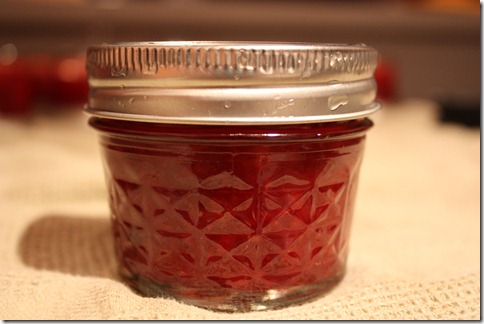 Ingredients:
1 12 oz bag of cranberries, rinsed and picked through
1/2 cup water
1/2 cup apple juice
The juice and zest of 1 orange
1/2 cup + 2 TBSP of amber agave nectar
1/2 tsp vanilla
A sliver of margarine/vegan spread
Instructions:
Rinse jars and lids.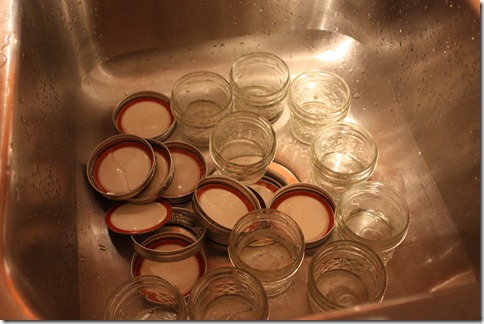 Place in a big pot of boiling water and boil for 10 minutes. When the 10 minutes is up, let the jars and lid sit in the warm water until your jam is ready.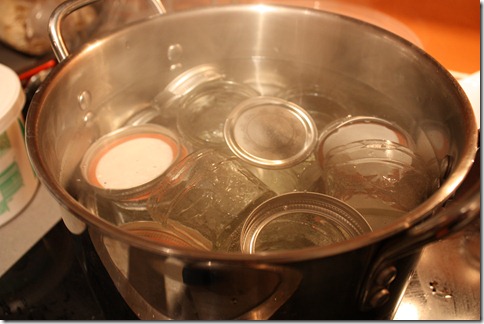 While you're sterilizing the jars, rinse the cranberries well and pick through them and discard any soft or shriveled berries.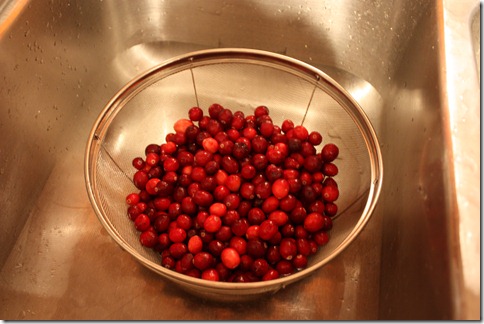 Combine water, juices, and agave and bring to a boil.  Add cleaned cranberries.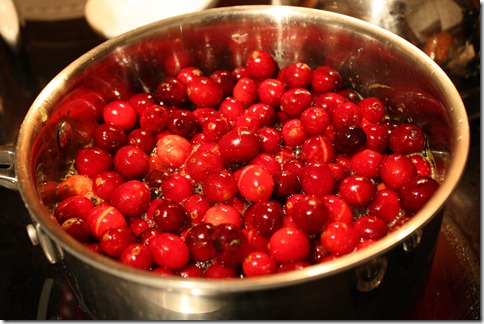 As your cranberries start to pop and break down get your zest and vanilla ready.  When most of the cranberries are popped, add the zest and vanilla.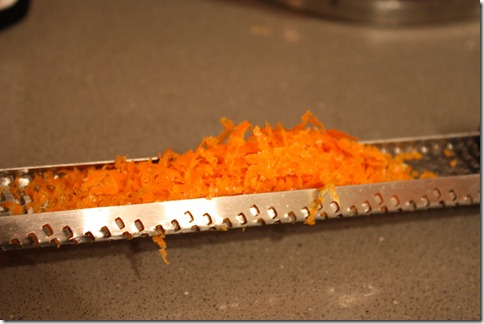 Stir well.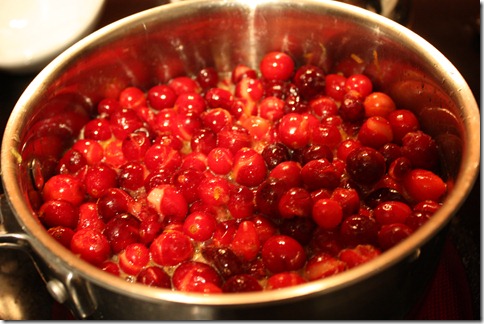 Let the cranberries continue to cook down on medium high heat.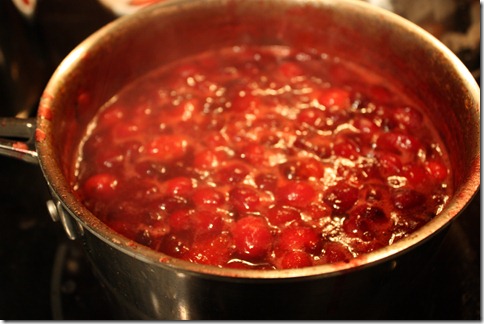 When it starts to thicken, it's close to being ready.  Notice the foam.
Add a sliver of margarine (I use Earth Balance) to get rid of the foam (I was dubious but this REALLY works).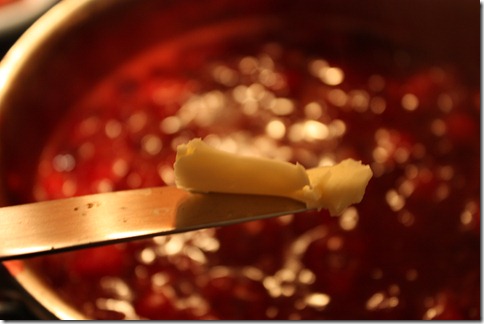 Look! No foam!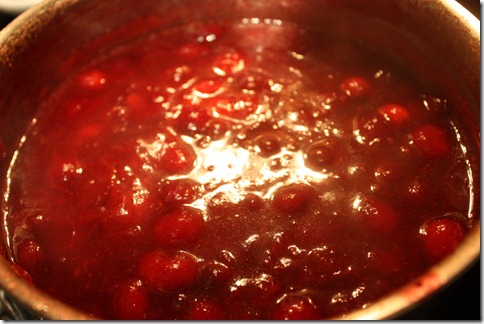 It's ready when it starts to coat your spoon.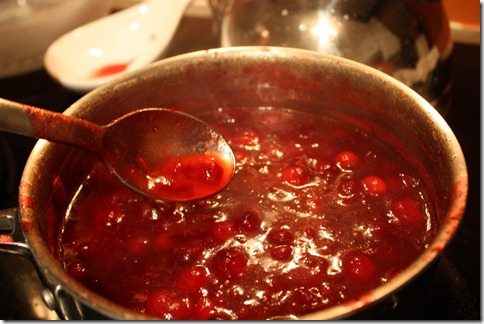 Using your handy dandy jar lifter, lift jars out of the pan.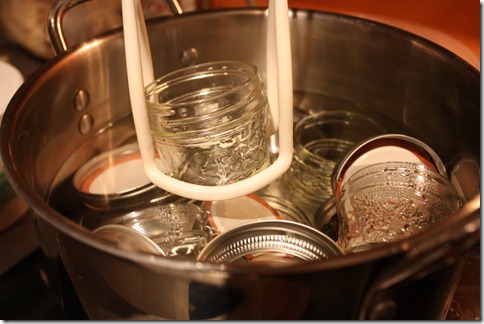 Fill jar, leaving 1/8th of an inch at the top. Clean jar with a moist paper towel. Place seal and lids and tighten and then invert.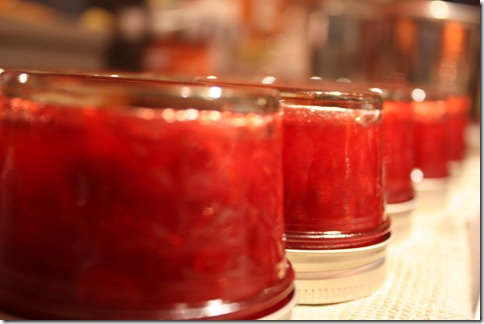 Cover with a towel and let them cool completely. Make sure the jar is sealed (an unsealed jar with have give in the middle of the lid when you press down).
Store in a dark cool place for up to a year.  After opening, refrigerate and use within a month.
Category: Recipes 8 comments »