…was way off. Lu has pneumonia 🙁 Luckily we caught it really early and it's not that bad.  I though that there was no way she was that sick because she was laughing and giggling and not very lethargic.  When she had croup 6 weeks ago she seemed much more sick than this.
She got a fever after her nap yesterday and I noticed a rasp in her chest.  The doctor sent us in for chest x-rays.  Can I say that getting chest x-rays for a 15 month old sucks? It does.  They put her in the contraption that was like an acrylic straight jacket and I had hold her arms above her head.  She wailed.  I'm glad we got it done though.
She's on antibiotics, Motrin, and Benadryl (at night).  Good thing she thinks taking medicine is a treat!
After she went to bed last night, I did attempt tamales.  Key word-attempt.  They were a huge fail.  Good thing I can walk a block and buy authentic, yummy tamales.  That's on the to do list for today.
I'll leave you with this: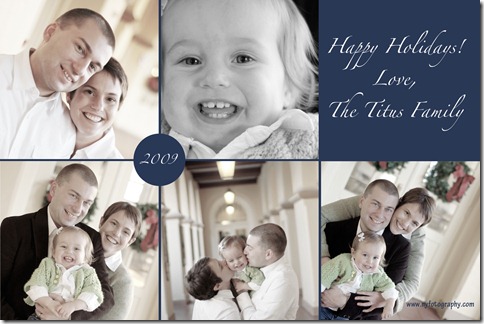 Happy Holidays everyone!
Category: Uncategorized 8 comments »