Lu is napping, I've got internet, and I've got power-I can blog!  I have so much to share but photos upload so slowly over an Aircard 🙁
I can show you Christmas though!
First we knew we were a go with flying with Lucy on Christmas Eve.  The antibiotics had already kicked in and she was feeling MUCH better!
I got all my wrapping done!  The bookshelf was a life saver this year with grabby hands Lucy!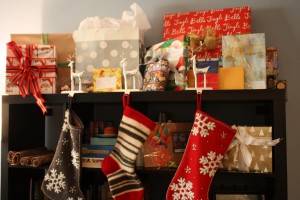 On Christmas Eve we set out cookies for Santa and celery and carrots for the reindeer!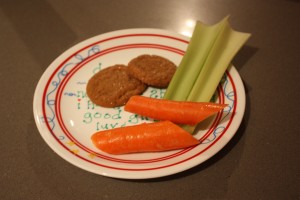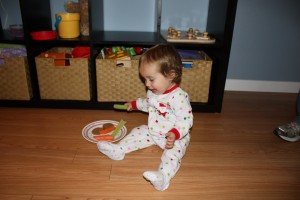 In the morning, Santa had definitely come!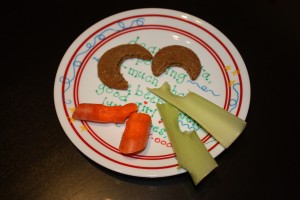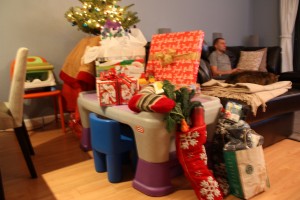 Check out MY stocking! (sideways-I can't figure out how to turn my photos in wordpress-I miss my Live Writer)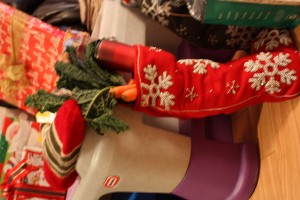 I wonder what Santa brought me?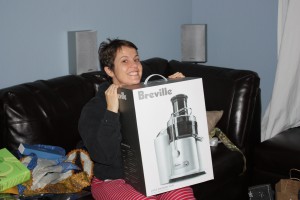 YOM (Kale, Carrot, Meyer Lemon, and Apple):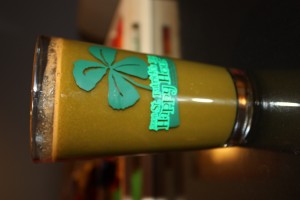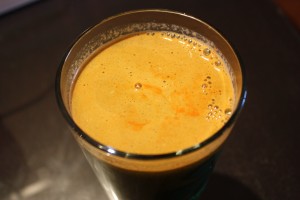 But the best part of Christmas? Was Lucy!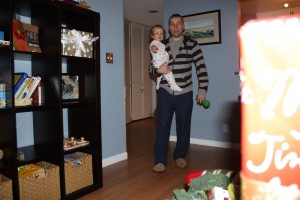 She LOVES her table and chair!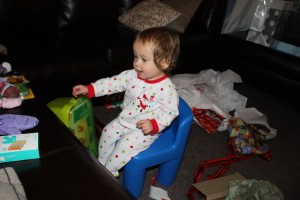 She's such a big girl now *sob*!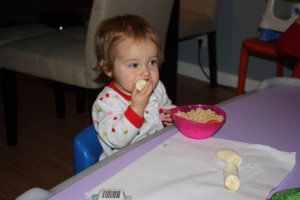 Christmas was AWESOME!  We finished the day in Idaho where Lucy got to play with her cousin Tessa-who is 5 months younger and very enthralled with her older cousin Lucy: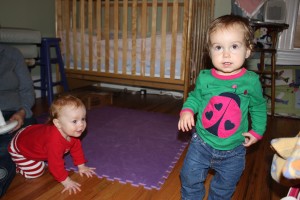 Lucy doesn't know what to think-but she is having fun!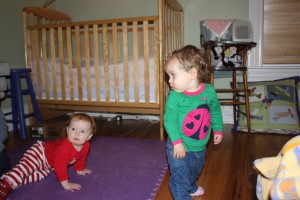 Okay, this post took me an hour to put together.  So I think I'll stop there!  Many more pictures to come!!!
I hope you all had a fabulous holiday!!!
Category: Uncategorized 4 comments »