In honor of Cousin Tessa's red hair, I made carrot apple juice today!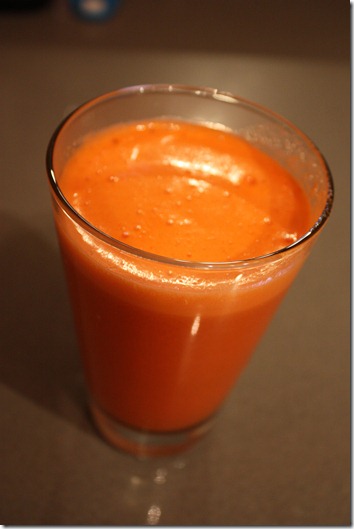 (I really only had carrots and apples since we've been away).  I put 4 carrots and 2 apples in this puppy: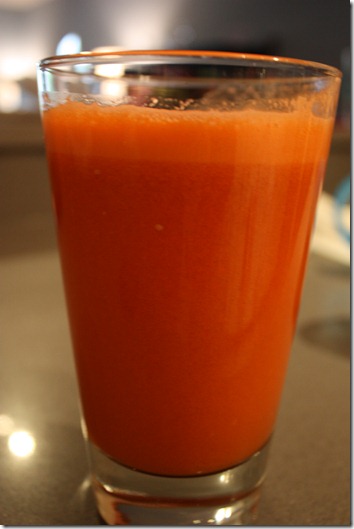 Lu got some too.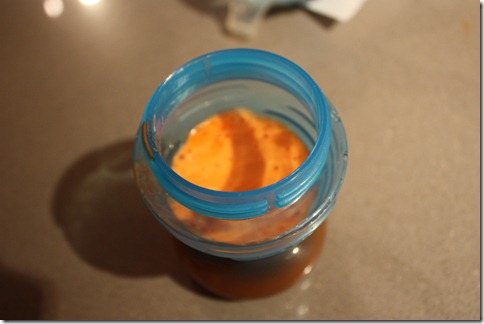 We had the same breakfast. Toast with almond and pumpkin butter and our carrot apple juice.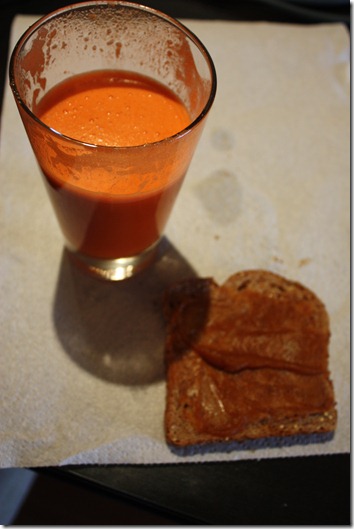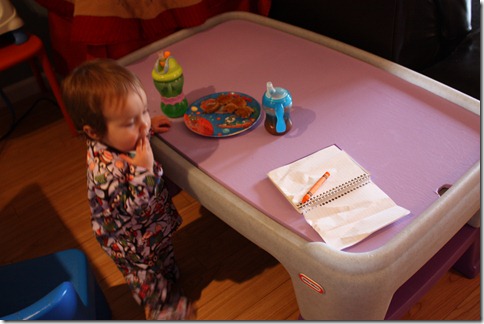 She's making her grocery list too!
Shaun humored me and tried some.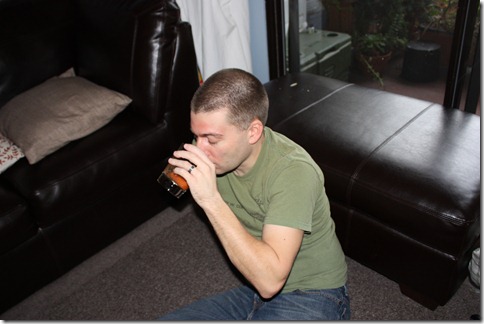 And then gave it back with the comment, "It's okay.  It's not as bad as I thought it would be."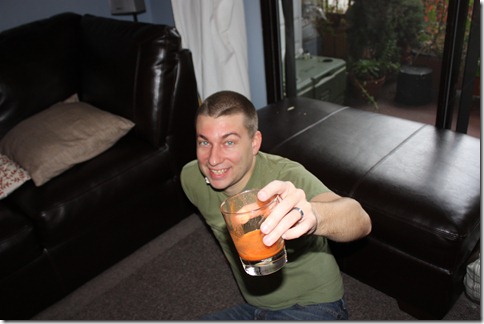 Lu slept for OVER 14 hours STRAIGHT last night!  She was very tired from our trip. I hope she's all caught up.  Daddy and she have been playing Legos all morning.
She even helped clean them up-this kid LOVES cleaning up-seriously.  I hope it sticks!
We sang the clean-up song while she put them in the box and then on her own volition she did this.
She needed a little help to get the container up on the shelf.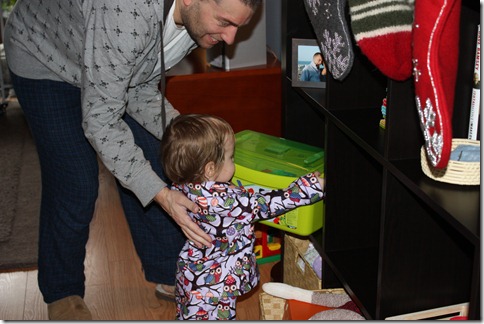 Now she's making her to do list for the day: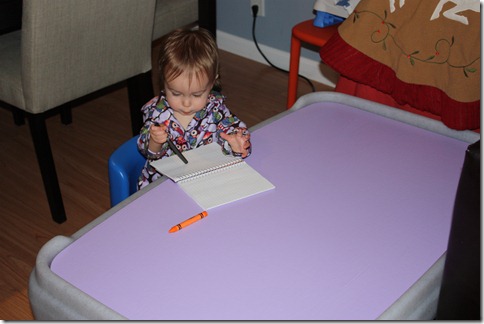 Here's mine:
-Finish Unpacking 🙁
-Take down decorations
-Go grocery shopping
-Mail something that needs to be post marked today (I'll get a years subscription of Bon Apetit!
-Go to the mall
-Cook our traditional seafood feast for New Years
We're just hanging out here for New Years.  What are you doing?
Category: Uncategorized 5 comments »