December 22nd, 2009 — 9:10am
2.5 years later, I got my Ironman pictures scanned in!
Here I am on the bike: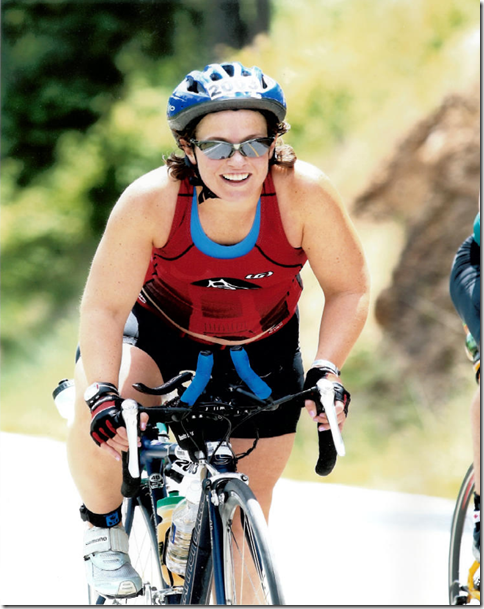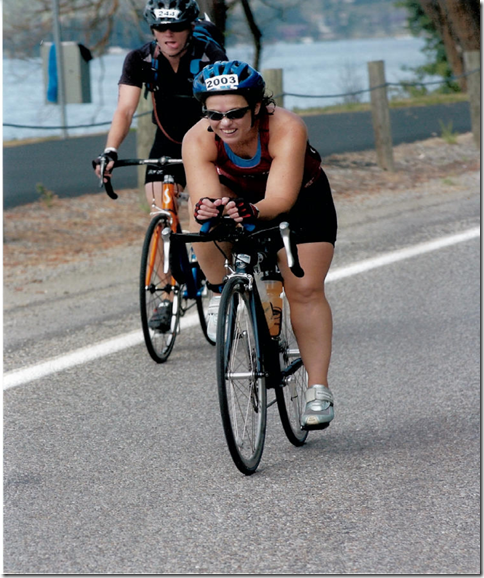 Crossing the finish line:
My bad side: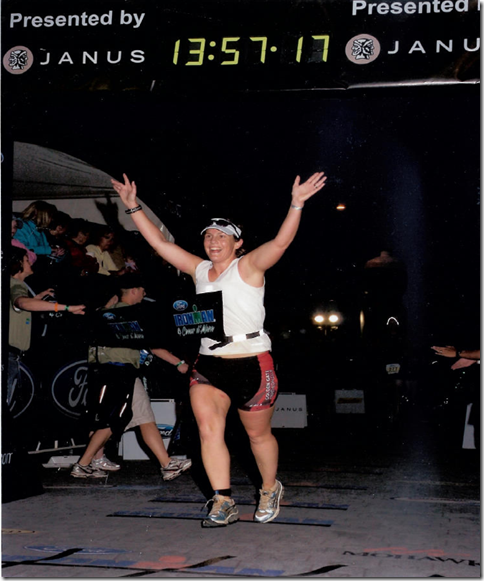 And the good (LOVE this picture!):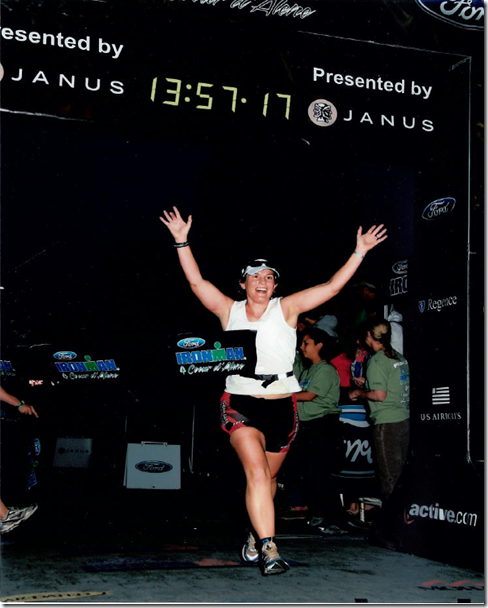 And right after-look at how happy I was!  Shaun was standing right there and I wanted him in the picture and he said "YOU did this honey, this is YOUR time."  I get a little teary thinking about that.  I have a pretty great husband and he was the best Ironfan EVER!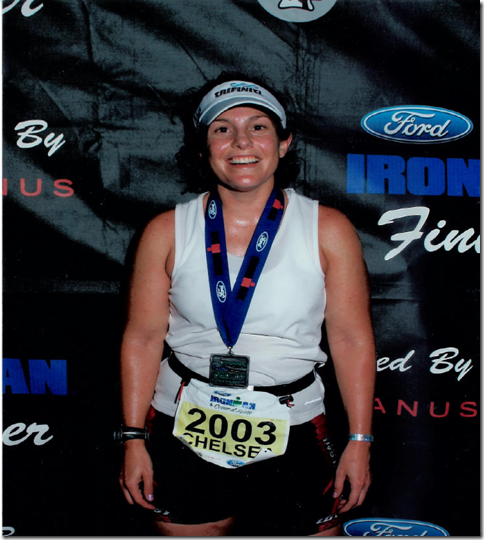 See?  Proof. 😉 Just kidding-I know no one was questioning me :)  Sometimes it's good for me to see though because it gives me that kick in the butt.  I went from this: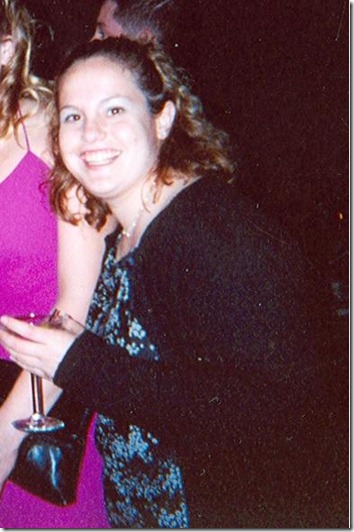 To this: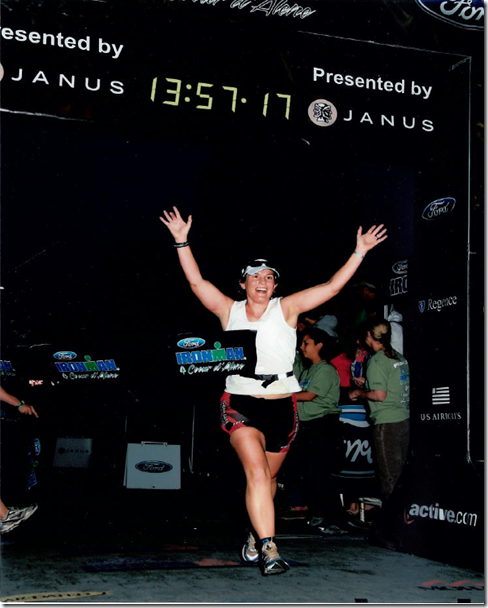 I can do it again.
I will do it again (maybe not do an Ironman-I would love to but I would love to see my daughter grow up and hang out with my hubby even more).  But, I WILL get in good shape again.  I will be proud of my body.  I WILL feel comfortable in my body again. I AM a strong woman and I CAN DO THIS.
By the way, I scanned all these in to add to my story.  Check it out 🙂
Thank you ALL for the support.  It means so much to me and got me out of bed this morning at 5:30 to go to the gym.  It was a good class!