Has anyone heard the new Train song?  It makes me really happy.  I've had an extremely hard morning and that song came on and cheered me up.
Don't get me wrong, everything is FINE, but I've had one of those mornings that you just want to crawl back into bed and start over after you've slept for a looooong time.  My sweet husband actually suggested that I turn right around and do just that. But! I've made the executive decision to put on my big girl pants and deal with my life.  It is a pretty damn good life.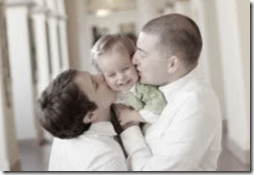 I caught some pretty awesome father/daughter images this morning.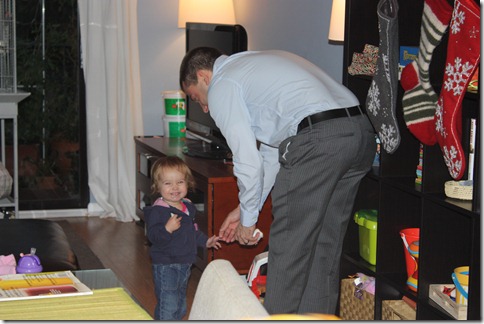 Yes, my Christmas decorations are still up.  They're coming down tomorrow.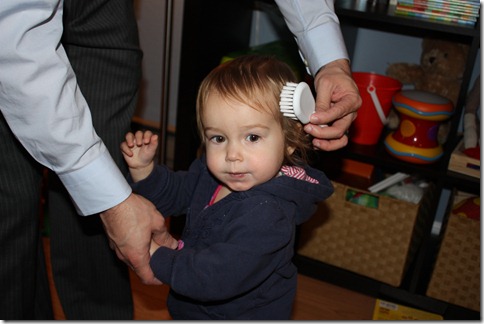 Daddy was brushing her hair.
So, many of the issues from this morning have to do with my IBS. Last time it was this bad, I followed a very strict IBS diet and then did acupuncture to be able to add more food to my diet.  The IBS diet, in a word, is HARD. 
The basic principle are that I should avoid:
-Red Meat
-Poultry
-All dairy products
-Eggs
-Fried Foods
-Anything high in fat
So basically, a vegan diet with some fish and not much fat.  I did this for about a year in 2005 and it was the only thing that helped.  In fact, other than pregnancy, that was the only time that I didn't have IBS issues.  Maybe I should just get pregnant again? LOL!
The good news? I know I CAN do it.  The bad news? It's going to make cooking dinner more time consuming and interesting.  Well I guess the interesting part is a good thing 🙂
Category: Uncategorized 12 comments »