This recipe is so easy and delicious. I've doubled and tripled it before to freeze ahead and it works really well.  You can use it for tacos, enchiladas, tamales-the possibilities are endless!  It's based on this recipe from Recipe Zaar, with some modifications.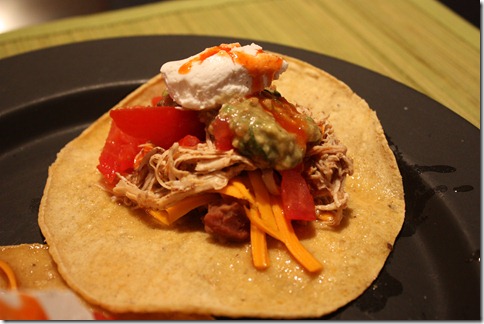 Ingredients:
-1 lb chicken breast
-1 cup chicken broth
-1 TBSP cumin
-1 tsp chili powder
-2 tsp onion flakes
-1/2 tsp garlic powder
-1/4 tsp salt
-1/4 tsp cayenne pepper
Instructions:
-Place all ingredients in a crock pot, making sure that the spices are incorporated with the chicken broth.
-Cook on low for 6-8 hours. I'm away from the house for 10 hours, so I cook on low for 6 hours and then my crock pot switches to "warm" and it works perfectly.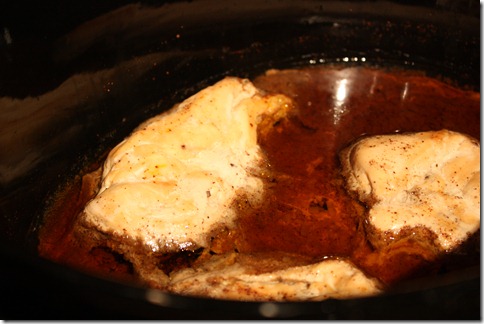 -Shred meat with a fork and stir it really well to incorporate all the liquid.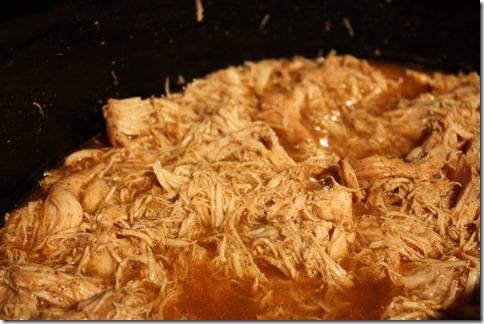 -If you freeze it, make sure to include the liquid.
-Serve with all the fixins'-My spread included salsa, guacamole, hot sauce, tomatoes, sour cream and cheese (both dairy and non-dairy), and beans atop corn tortillas.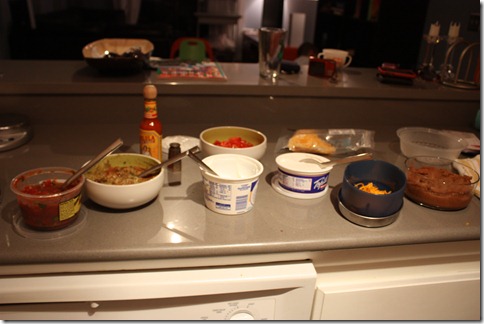 -Enjoy!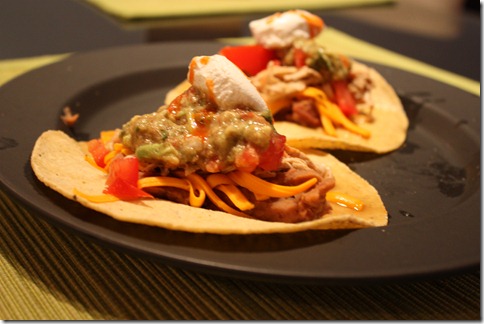 Shaun loves this (even though it's chicken breast!). He gave it a 4.  Lu loved it too and couldn't get enough tonight.  It's so easy and always a hit.
Category: Gluten Free, Recipes 17 comments »