Oh my.  I am so excited to share what I made with you.  I'm giddy because they were so good.  Shaun even tried it and had to admit it was pretty dang tasty-that's saying A LOT coming from my extreme carnivore husband.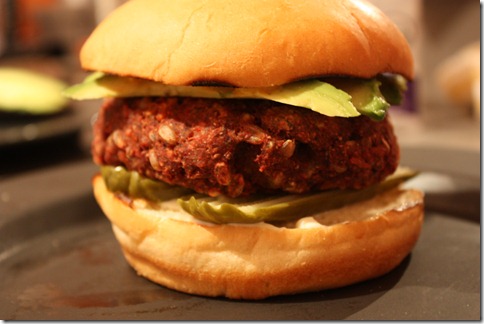 The inspiration came from Angela's recipe.
Ingredients:
-1 15 oz can white beans, drained and rinsed
-1 carrot chopped
-1/2 onion chopped
-1 red or yellow pepper chopped
-1/4 cup spinach
-3 garlic cloves
-1 cup shredded raw beets OR beet pulp from the juicer (my pulp also had apples and lemons in it)
-zest of 1 lemon (or above mentioned pulp)
-1 TBSP dried dill
-1 tsp salt
-1/8 tsp cayenne pepper
-1 TBSP Braggs Amino
-1 cup cooked spelt
-1/3 cup sunflower seeds
-1 TBSP chia seeds (optional)
-3/4 cups flour (I used whole wheat pastry flour)
Instructions:
-Preheat oven to 400* and cover a cookie sheet with foil and spray with high heat cooking spray.
-Place beans, veggies/pulp, and spices into a food processor and process until smooth. I added my veggies in batches so that I wouldn't overwhelm my processor.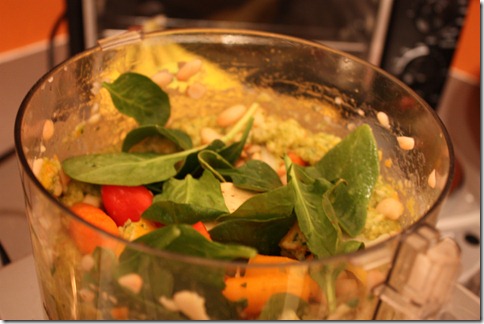 You may need to scrape down the sides occasionally.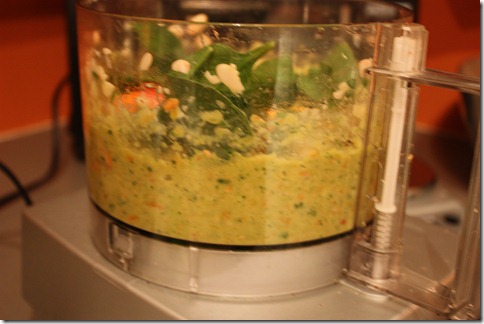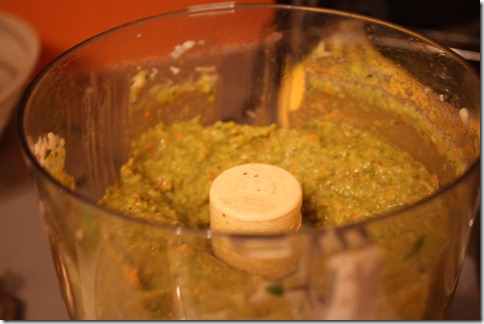 After the beets: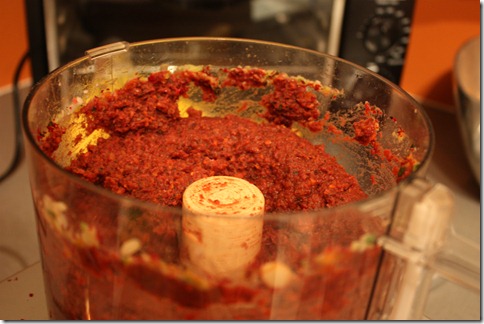 -Place in large bowl and incorporate the spelt.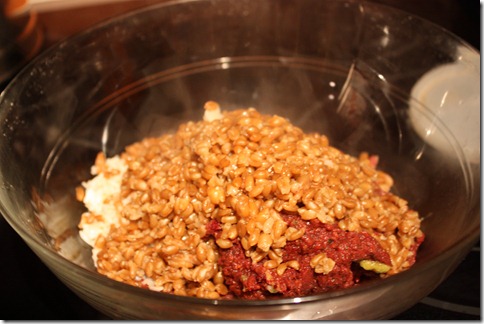 (I also put some leftover rice in there). Never seen spelt? It's really great and I have some leftover to eat with dinner tomorrow night.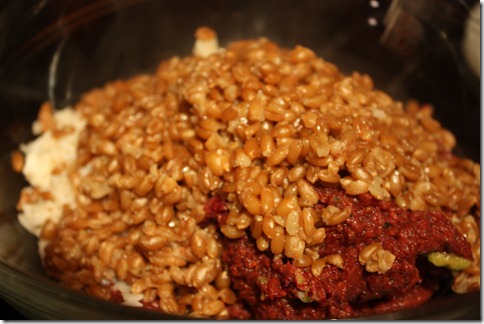 -Add the seeds.
-Add the flour 1/4 of a cup at a time until fully incorporated.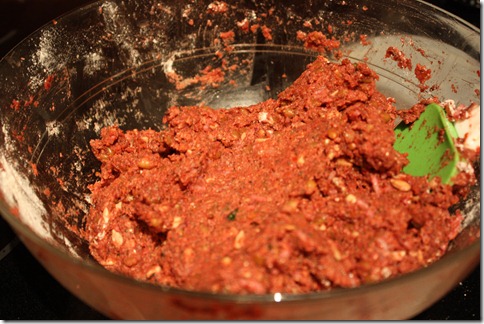 -Shape into burgers. I made large ones because that's how I like my beef burgers.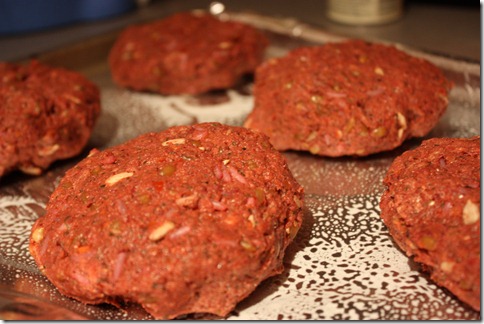 Doesn't that look like beef?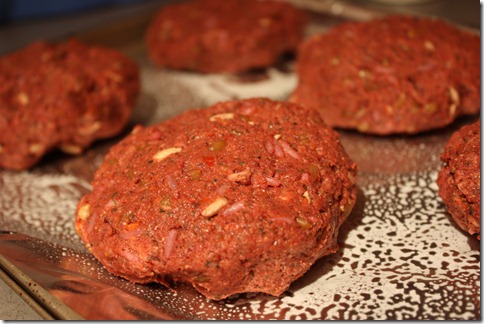 -Cook for 15 minutes. Flip and then cook for 15 minutes longer, or until nice a firm and crispy on the outside.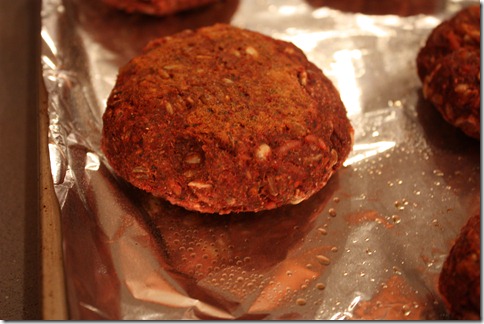 -Serve with your favorite toppings.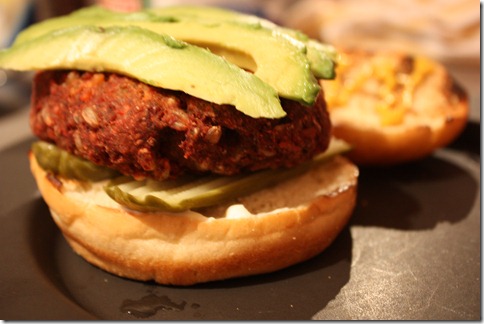 -Enjoy!
Seriously?  I would give these 5 stars.  It was better than the burger I had at The Plant Cafe for the KERF Meet-up back in November. It was more burger like and DELISH. I think it'll be even better with the grated beet vs. the pulp and I cannot wait to make it (and eat it)!
Category: Recipes 15 comments »