Monica made some No Bake Oatmeal Cookies last night and they looked soooo good.  I decided to throw something together that sort of resembled those and I came up with what I think may become a staple in this house.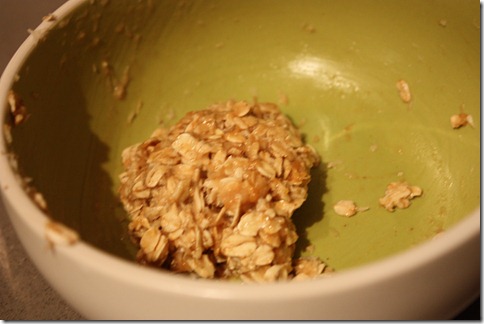 It may not look like much but it is oh so tasty.
Ingredients:
-1/4 cup oats
-2 tsp peanut butter
-2 tsp honey
-2 tsp rice milk
-1 tsp coconut (optional)
-1 tsp cocoa powder (optional)
Instructions:
-Warm up your peanut butter and honey in the microwave for 20-30 seconds.
-Mix remaining ingredients into peanut butter and honey mixture.
-ENJOY! Serious YOM!
Category: Recipes 2 comments »