*Warning-pictures of meat-raw and cooked.  If meat grosses you out, read no further.*
I cook a MEAN steak.  My secret weapon?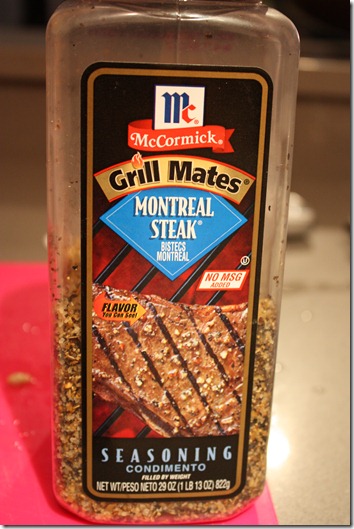 McCormick Montreal Steak Seasoning. I get it at Costco and use it on almost all of my grilled meats.  It does have one evil ingredient: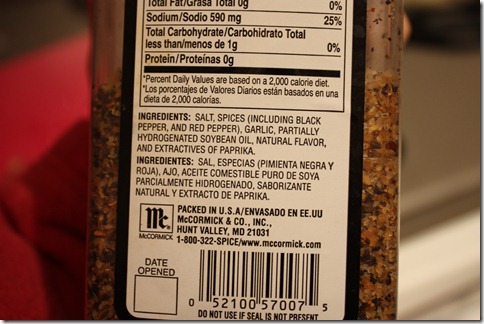 PARTIALLY HYDROGENATED SOYBEAN OIL *shudder* It's worth it.  This stuff is amazing.  I cover the steak on all sides with the seasoning.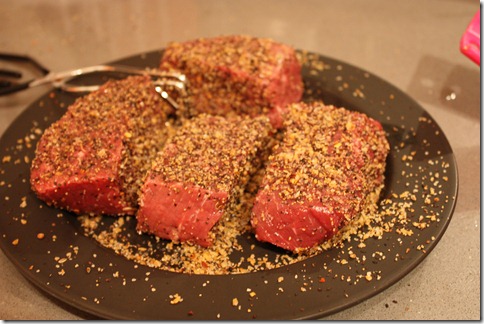 Meanwhile, I have a clean grill heating up, on high. Once the grill hits between 600-700 degrees, I throw the steaks on with my handy dandy temperature probe: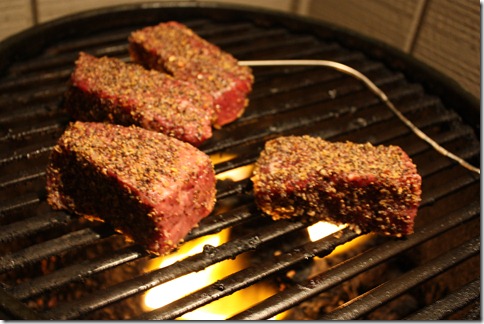 After about 6 minutes I flip the steak.  Then I wait for the probe to hit the desired temp (130 for medium-rare, 140 for medium, 155 for medium well, 160 for well).  If you don't have a temperature probe total cooking times vary depending on the thickness of your meat but a good guide is: 10 minutes total cooking time for medium-rare, 15 for medium, 20 minutes for well done.  A medium-rare steak is soft, a medium steak is firm but yielding, and a well done steak (ick) will be firm.
Remove it from the grill and then let your steak rest for 5 minutes-it'll continue to cook and will rise about 5 degrees.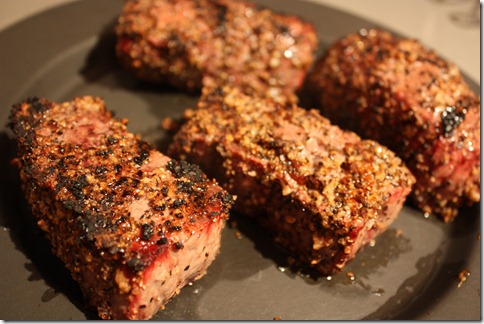 I cooked Lu's medium: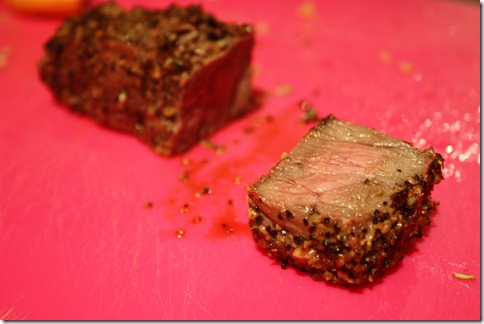 Shaun and I like ours medium-rare. YOM.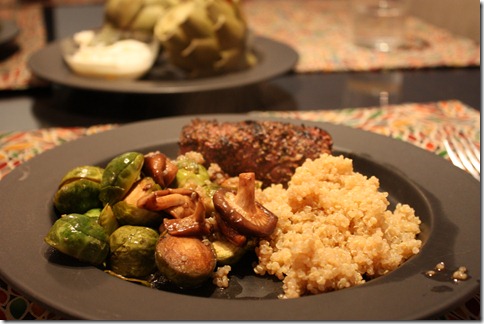 Category: How To, How To 3 comments »