Growing up my Dad always made a big breakfast on either Saturday or Sunday or we'd go get donuts and chocolate milk.  Some of my best childhood memories are from those mornings helping my Dad cook or eagerly awaiting the biscuits and gravy (among other things) to be done.  It's a tradition that I want to carry on with Lucy. 
This morning was my morning to get up early with Lu-we trade off.  She woke up around 7:30 and we headed straight to the kitchen to make pancakes.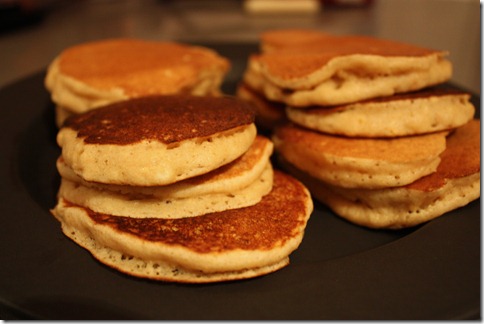 Lu even helped out-she stirred the batter. 🙂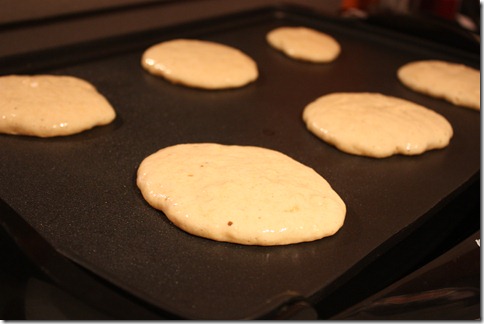 When they started cooking, I had to put her down-much to her chagrin.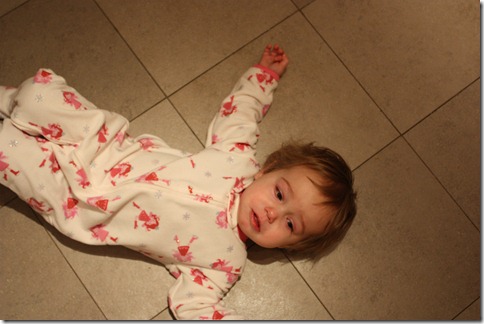 Life is really hard, isn't it?
No worries, she perked right up when she got to eat them.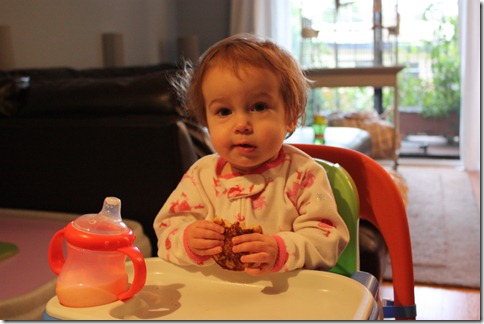 BED HEAD!
She decided that Bear needed to eat too.
Lu out ate Mommy today.  She was HONGRY.  She had half a pear and 4 pancakes!
I had 3 pancakes with some PB and syrup.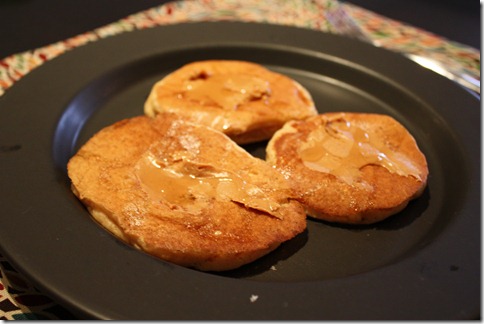 Just the right amount 🙂
Let's rewind to last night, shall we?  We had some killer margaritas. Salt for Shaun.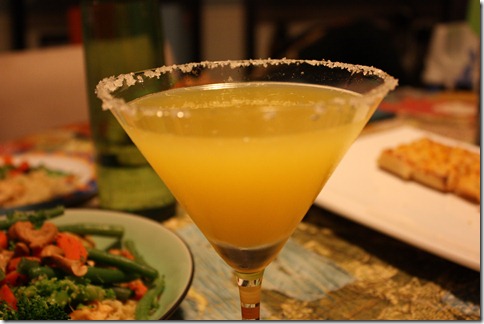 On the rocks, no salt, for me.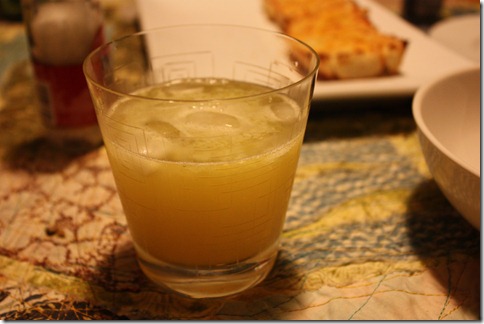 Josh and Parish made us chicken and veggies over rice.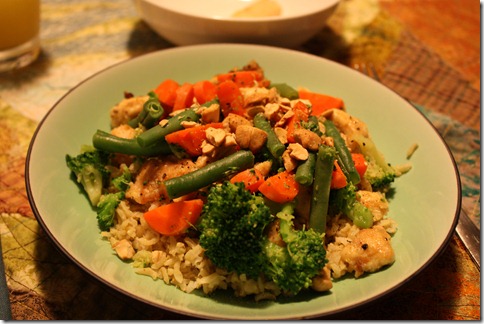 It was delish!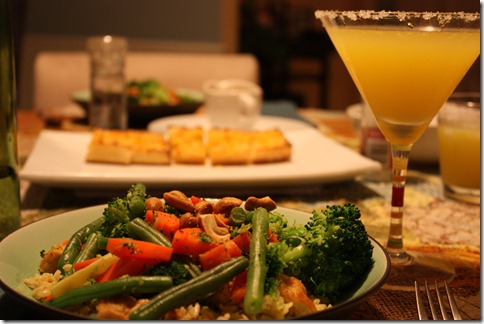 After dinner, we headed to our house to put Lu down and to play some games. We stopped off and got some Yogurtouille on the way and got some unpictured frozen yogurt-non-dairy lemon with fresh strawberries, graham cracker dust, and raspberry syrup for me, chocolate yogurt with fresh strawberries and chocolate sauce for Shaun.  We finished off the night playing Bananagrams.  We had a GREAT night 🙂
Category: Uncategorized 9 comments »