February 26th, 2010 — 8:56am
I'm finally feeling almost 100%.  That plague SUCKED.  Over a week of ookiness.  Boo.  One thing it has done is completely dry me out.  My lips are cracked they're so dry. It was time to break out the big guns.  I stopped at a gas station and got this: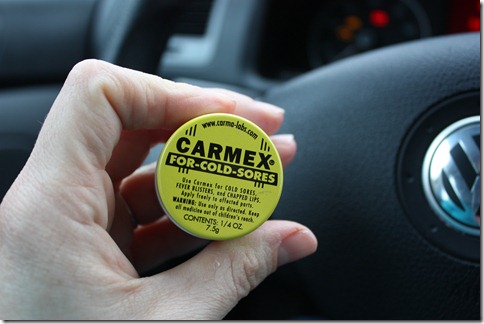 Carmex reminds me of my Dad.  He always uses it.  I have to say that it works and it works well.
Yesterday I made some lentil soup in the crockpot for dinner.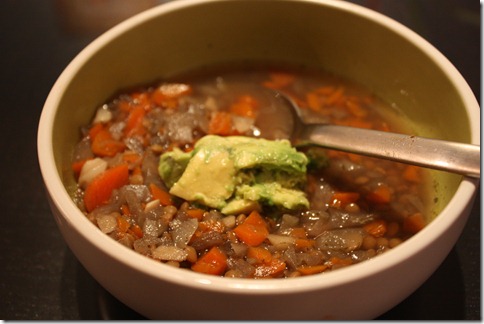 It was okay, not great.  I used Garam Masala and I wasn't a huge fan.  I've heard so much about it but I really didn't like it.  It reminded me of Chinese Five Spice which I also don't care for.  There's an herb in there that they both share that I don't like.  I need to compare ingredients and figure out what it is.  I know that different stores have different Garam Masala ingredients and that you can make your own.  Perhaps I'll make my own?
I had planned to go to the gym this morning and when I was getting ready for bed I realized that all of my sports bras were either dirty or wet.  I refuse to put my sports bra in the dryer since they are so dang expensive.  I think it's time to buy another sports bra. 
I think I may have just written the most boring entry ever.  Sorry!