That was my old screenname back in the AOL days.  I thought of it because last night was all about chickpeas!  I had never made beans before and I just eyeballed it this weekend.  I ended up with massive amounts of chickpeas.  Not wanting to waste them I:
Roasted them.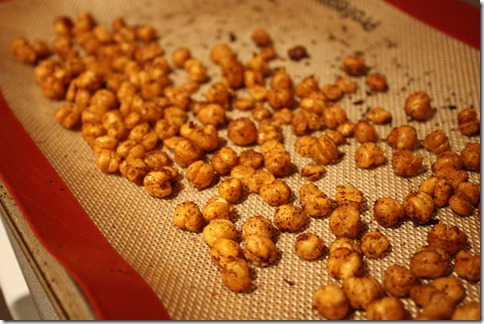 Which Lucy LOVED.
I got them ready to store in the freezer.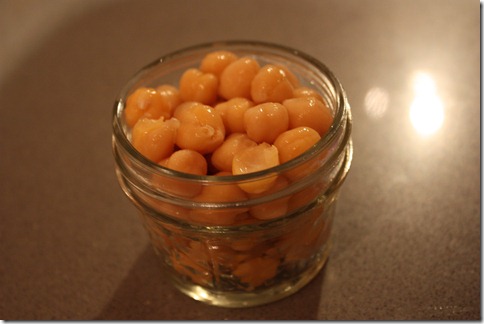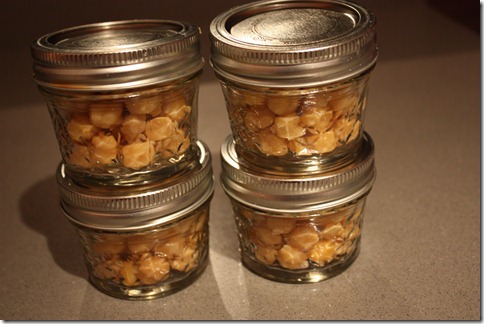 I peeled them to make hummus.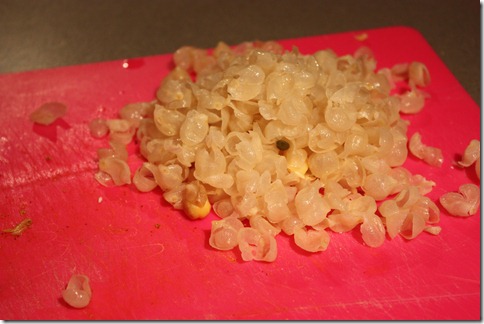 That brown thing is a lentil.
I made cilantro jalapeño hummus.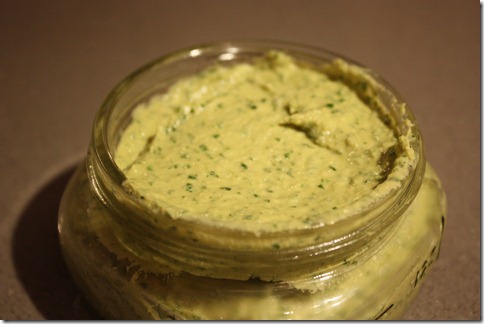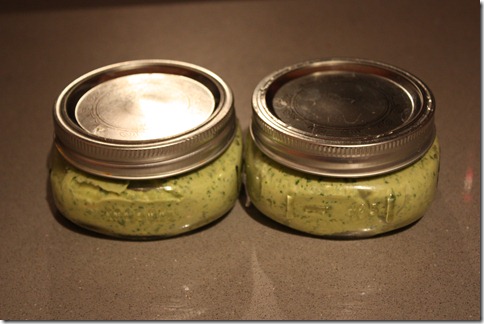 Trader Joes used to have this flavor and I LOVED it but they stopped carrying it.  This is a good approximation but it's not perfect.  When the recipe is perfected, I promise to share.
I also ate some chickpeas!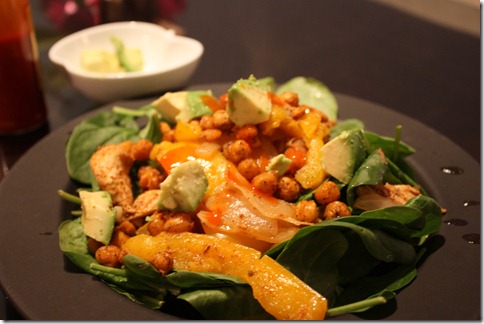 That's spinach with refried beans, chicken and pepper fajitas, avocado, roasted chickpeas, and hot sauce.  I missed salsa but not too much.  It was still DELISH.  I wonder if I can have tomatillo salsa?  Something to ask the doctor.
That's a lot of chickpeas!  Wouldn't you say?
I also found a perfect sweet treat (after attempting hot cocoa with stevia, unsweetened almond milk and cocoa powder-it tasted like ass).
Honeydew!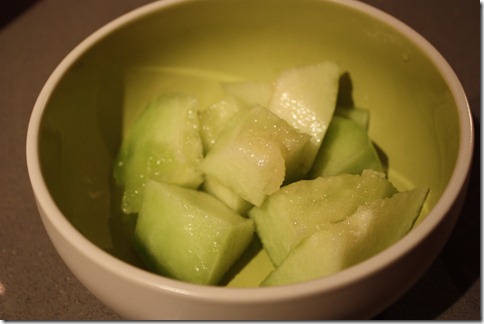 Seriously delicious.  Thank you all for your suggestions.  I will definitely be using some of them.  It sucks that I can't do banana or dates or citrus-boo.  There's always honeydew!
Also, yesterday Monica asked about the skin brushing.  I've been doing it.  I have no clue what it's doing.  Well I just looked it up and it's supposed to help with detoxifying which I do remember my doctor talking about.  I haven't noticed any immediate changes but I don't think anything I'm doing is going to be immediate.  I will say though that I feel a lot better this week (even though I'm still fighting this head cold) and many of my GI issues are incredibly better.  I can't believe the difference BUT I'm not getting too excited because it could totally be placebo effect.  Only time will tell.
Lastly, I've been thinking of going back to my old format of just doing a morning post and then posting at night if I have a good recipe or something interesting to share. Which is basically what I just did. To be quite frank, it's boring to take a picture of all your food and if it's boring for me, I'm sure it's boring for you. I did take a picture of my toast this morning but it looks just like my toast from yesterday morning.  Not very exciting.  Thoughts?
Category: Uncategorized 17 comments »