I found the original recipe on recipezaar by searching for "chicken" and then sorting by rating to get the top rated chicken recipes. It's the fourth one down with almost 700 ratings.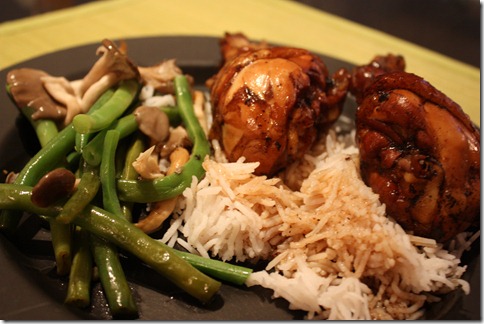 I've changed it up a bit to make it gluten and refined sugar free.
Ingredients:
-8 chicken drumsticks, skin on (you can do any cut of meat and you can take off the skin-the skin does make it taste amazing though)
-1 cup water
-1/2 cup balsamic vinegar
-1/3 cup Braggs Amino
-2 TBSP honey
-4 garlic cloves-peeled and bruised (just smush it under a knife)
-1 jalapeño, seeds removed
Instructions:
-Put all ingredients in a pan over high heat.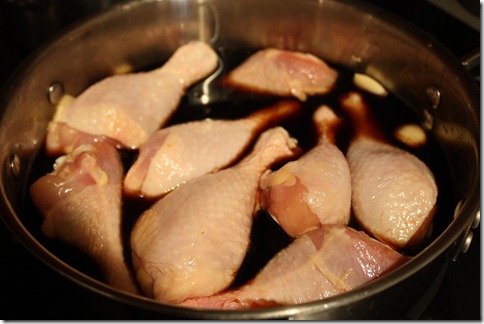 -Once it starts to boil, reduce it to a  a simmer.  Simmer for 20 minutes, uncovered-turning frequently.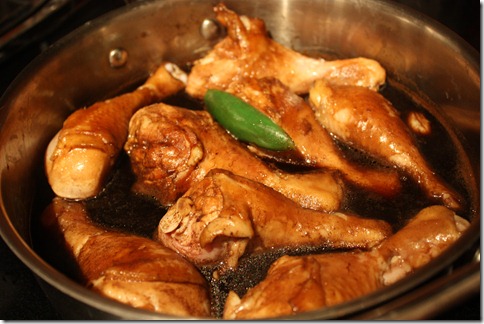 -Remove any scum that rises-scum has never risen for me but just in case!
-Increase heat to medium/high and boil until sauce is thick.  Remember to turn chicken frequently.  This takes a good 20 minutes.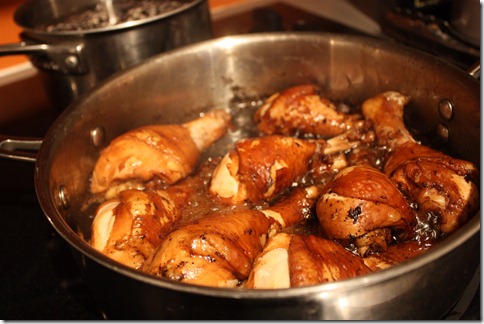 -Serve over rice and ENJOY!
Serves 4
Shaun LOVES this meal and give it a 5.  Lu loved it too.  I had to remove the skin and I wish I would have removed the skin BEFORE I cooked it so that the meat could soak up all the yummy sauce.
Category: Gluten Free, Recipes 8 comments »