This is where you're supposed to see cute pictures of Lu in her green outfit.  Instead I have these:
It seems Daddy needs a little tutorial on using Mommy's camera. 😉 I AM NOT complaining though.  My wonderful husband let me sleep in today while he got up and got Lu ready and took her to daycare.  I'm finally not feeling bone tired BUT Daylight Savings hit me HARD this year.  I've had a really hard time getting to bed and subsequently waking up.  It's worth it though-I love it being lighter later!  This morning I could not get out of bed and so my husband was my savior.  Love that man!
I was able to have a leisurely morning before coming to work.  I don't have to be in at a set time but Shaun does thus our normal rushed mornings.  Shaun does IT for his entire organization and most things need to be done while no one is there.  He works with a bunch of night owls who get into work around 10 am but don't leave until 10 pm or sometimes later.  His most productive time is from 7:30-10 am and so we rush in the morning to get out of the house by 7:20 (or thereabouts).
I made myself some oatmeal this morning.  I wanted to make it green but didn't have any dye and didn't really want to put spinach in it.  I actually thought for a good 30 seconds about the spinach idea. I decided my placemat would have to do.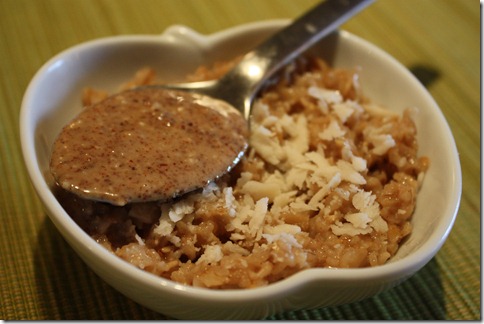 This was DELICIOUS.  Oh my, so good!  I do miss my banana but my new special ingredients almost make up for it.  What are these special ingredients you ask?
Vietnamese Cinnamon: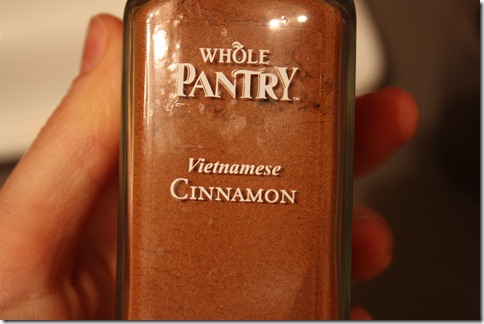 And Madagascar vanilla with NO added sugar or sweetener (turns out this is hard to find):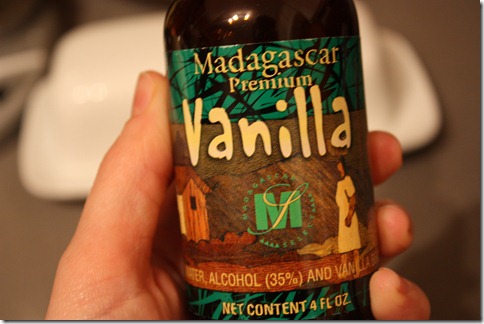 Tonight, I think I had leftovers planned but I'm feeling very inspired to do something with cabbage.  I made stuffed peppers last night (recipe to follow):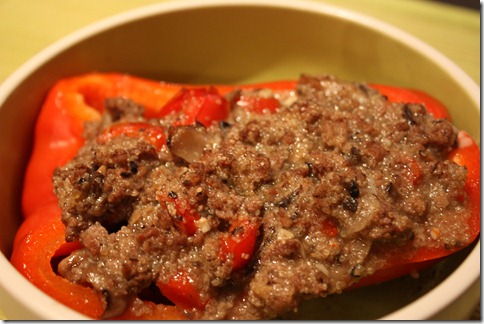 And those are a bit too close to stuffed cabbage so I'll have to get creative.  Too bad I don't like corned beef!
I did make GREEN curry on Monday night: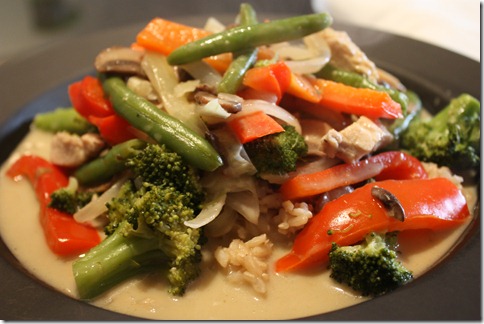 But sadly I ate all the leftovers for lunch yesterday.
And finally, Lu must be reading my blog.  Yesterday I mentioned that if Lu asks for something to eat and it won't hurt her, I give it to her.  Even if I KNOW she's going to hate it.  Well, last night I was chopping mushrooms and she was BEGGING for one.  I know that she normally hates cooked mushrooms and I'm not a fan of raw but I gave it to her anyway.  She loved it.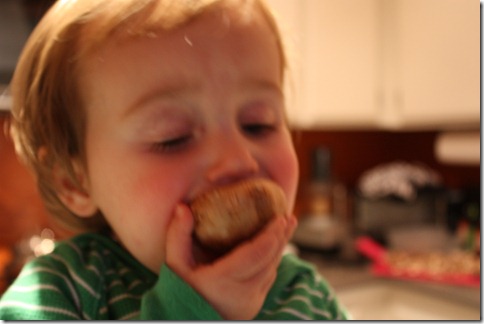 And ate it all.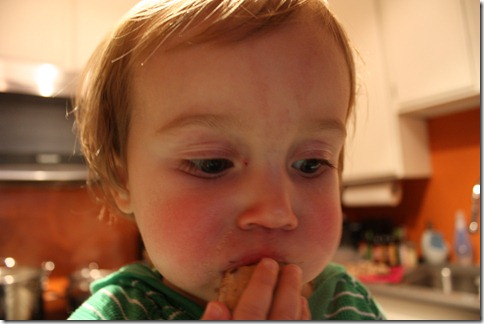 What cabbage-y thing should I make for dinner tonight?
Category: Uncategorized 6 comments »