On Monday, I said I would post more pictures of Lu at swimming and at the beach.  Then work picked up and that didn't happen. For the curious, here they are (with some bonus pictures!).
Here's a first, I looked at these pictures and didn't cringe.  I don't look too bad-YAY!
At the beach (I LOVE the next 4 pictures):
My two favorite people in the whole wide world: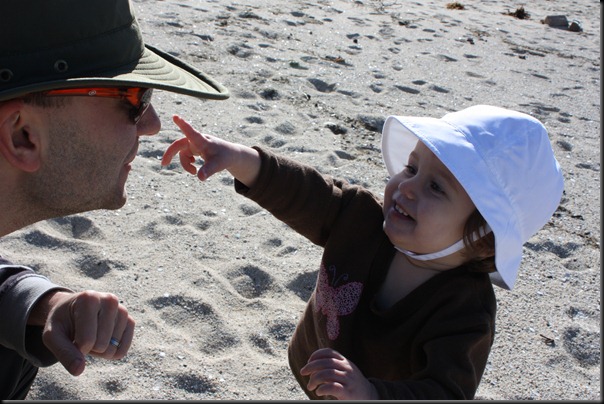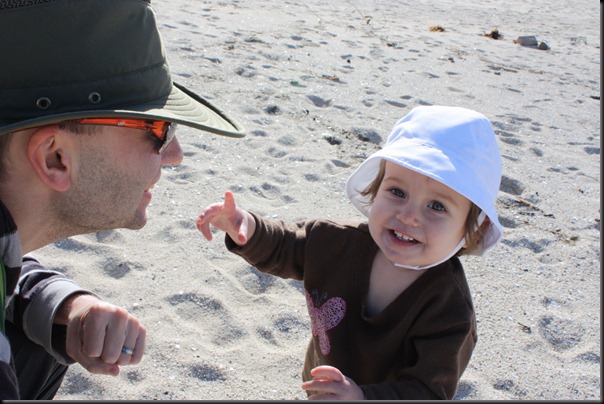 And a good-ish picture of her St. Patty's Day outfit for Amber: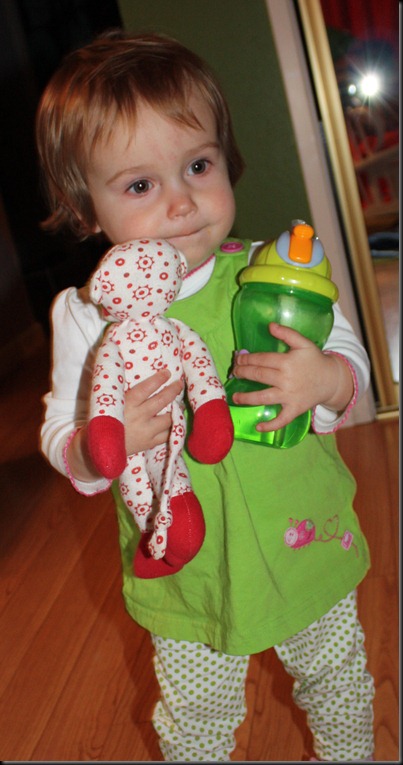 I saw my doctor yesterday and had some acupuncture. I expressed concern that other than the initial drop (once things got, *ahem* moving) that I hadn't seen any change in my weight.  She's confident that once we start dealing with my thyroid issues that I'll see improvement.  She doesn't want to start treatment of that until I'm down with my antibiotics though which is about 4 weeks from now.
As part of my antibiotic regimen I am taking the Allisyn supplement.  It is:
…an excellent broad-spectrum antimicrobial preparation of garlic and cinnamon extracts, specifically formulated to safely and naturally act against undesirable bacteria, fungi, viruses and protozoa.
When I first put it in my mouth I think "mmm cinnamon" and then when I go to swallow it I think "ick garlic"  the two DO NOT go together.  After taking it I burp garlic. YUCK.  I am trying to have faith though.  It's not as bad as the Candicin.  That stuff is NASTY.  It's peppery tasting or something.  I rotate the Allisyn, Candicin, and Berberis Formula (doesn't really have a taste) weekly.  That'll be done in 4 weeks-YIPPEE 🙂
In food news, last night I made some broccoli beef (topped with ground sesame seeds):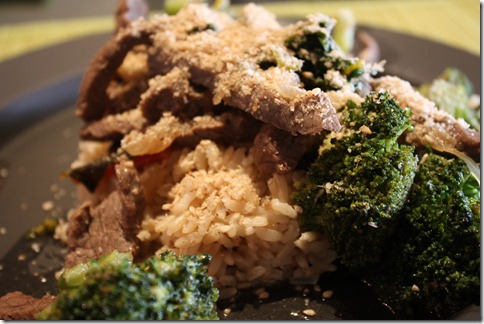 I took pictures to post a recipe BUT it wasn't quite right.  I need to work on it a bit before I present it to the masses ;).
This morning I made a PURPLE monster that had:
-1 cup unsweetened rice milk
-2 HUGE handfuls of spinach
-1/2 a banana (shh don't tell)
-1 cup frozen blueberries
-1 TBSP raw almond butter
-2 TBSP ground sunflower seeds
I neglected to get a picture but it was good, not great, but good.  In the future I think I could eliminate the nanner and add a little honey.  I'm also on the lookout for some gluten free, sweetener (including sugar) free, super processed free protein powder.  I have a feeling that plain egg white powder may be my only option.  We shall see.
And with that, it's time for Friday!
Category: Uncategorized 12 comments »