Shaun got in biking accident last night.  He's okay!  But he's got a bunch of strawberries (and not the kind you want to eat) ALL OVER his body.  He was THANKFULLY wearing a helmet-as he always does-and will need a new helmet.  The most interesting thing though is his finger.  Check this out!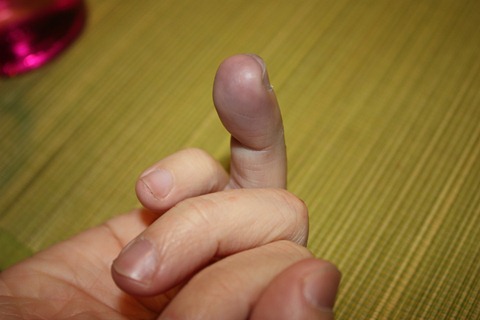 This picture doesn't even do it justice.  It's blue and purple and swollen :(  Poor guy.  If it doesn't get better, he will be going to the doctor.
Feel better honey!
Everyone-WEAR YOUR HELMET!!!
Category: Uncategorized 8 comments »