I took my camera to lunch today and I took a picture only to realize that I forgot my SD card at my desk.  Total N00B mistake!
I did have some nuts for snack: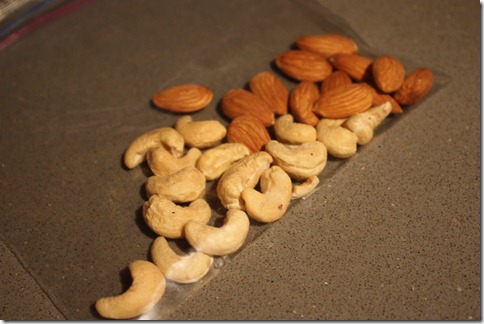 And then for lunch, I had brought leftovers from last night but my friends convinced me to go to lunch.  What I took a picture of that didn't get transferred to my card was a plate with carne asada, rice, and refried beans with guac and lots of Tapatio.  It was good.
For my afternoon snack, I knew that I wasn't really hungry per say but I needed a break so I made some decaf English Breakfast tea with 1 tsp honey and some unsweetened soy milk.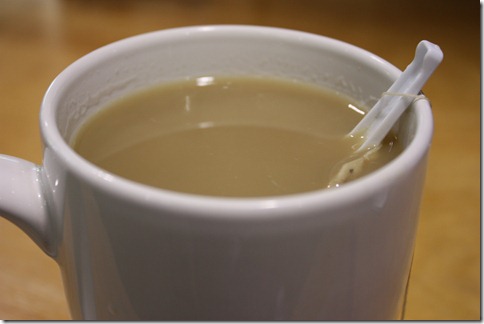 It was just what I needed.
Tonight was sushi Friday and we decided to go to the restaurant.  Lu did great!  She loves Edamame and it keeps her occupied!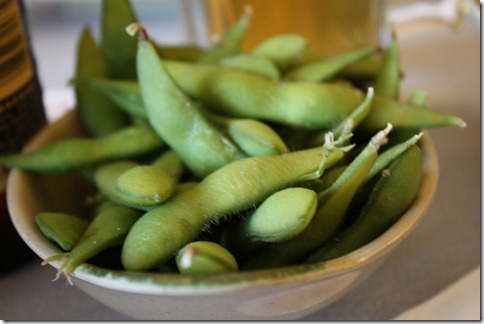 Then they brought out our first set of sushi: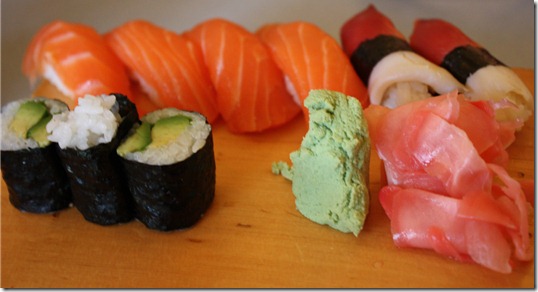 I ate the 3 avocado rolls and 2 sake (fresh salmon).
Next up: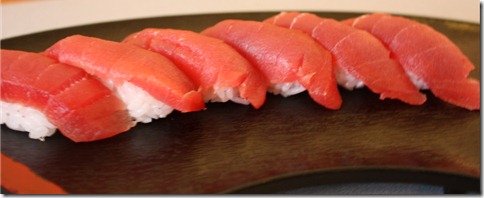 Maguro!  This tasted too fishy to me without soy sauce (soy has wheat in it).  So I only had 1 piece and Shaun ate the rest.
Next up: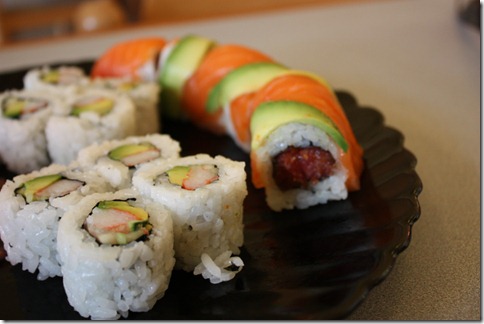 The B Street Roll: spicy tuna wrapped with sake and avocado.  I had 4 pieces of that. Lu had 6 California Roll and Shaun had the other 6.
I had also ordered miso soup that they forgot, so that was my dessert.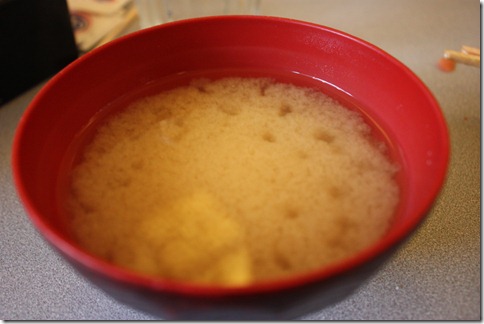 I also ate lots of this: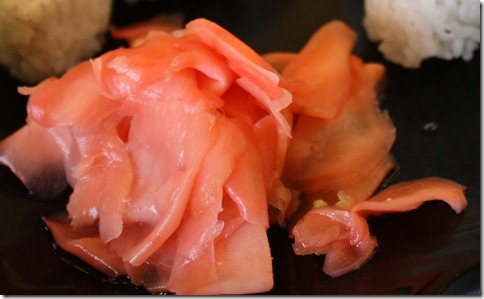 I love pickled ginger!  I know it has sugar in it but it is OH so good!
Lu finished the night with watermelon.
I'd say she liked it!  It probably felt great on those 2 year old molars that are coming in.
I am going to finish the night up with some cantaloupe.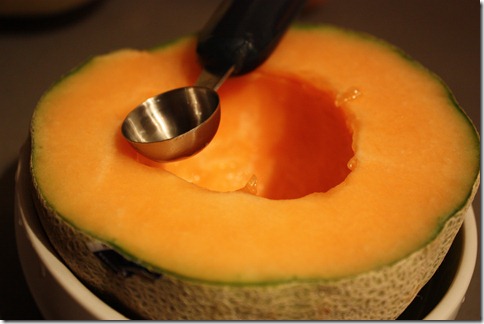 Tomorrow morning we have swim lessons and then a hike planned for the afternoon.  It should be fun!
Category: Uncategorized One comment »