You've been asking for it-here it is!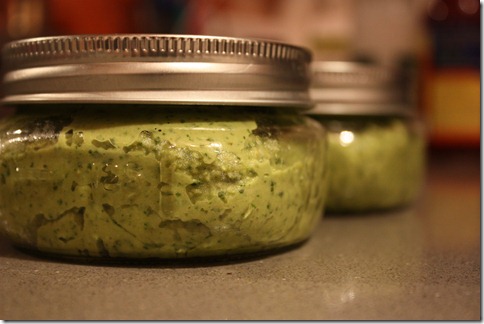 Ingredients: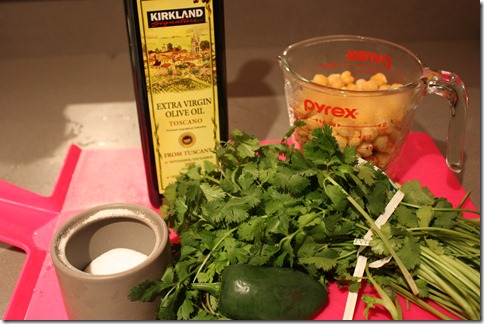 -2 cups peeled garbanzo beans (pealing makes a much smoother hummus)
-1 bunch de-stemmed cilantro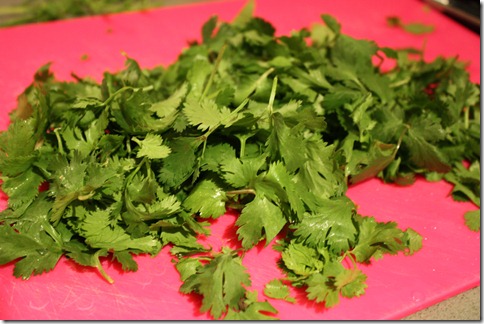 -1 jalapeño with no seeds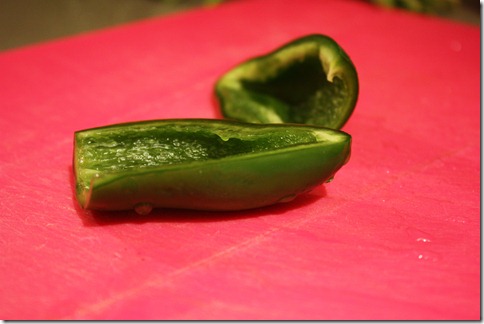 -3 TBSP Olive Oil
-Salt to taste-I used ~1 tsp
Instructions:
-Throw all ingredients in a food processor and process until smooth, stopping periodically to scrape down sides.  It took about 8 minutes to get this smooth.
-Enjoy!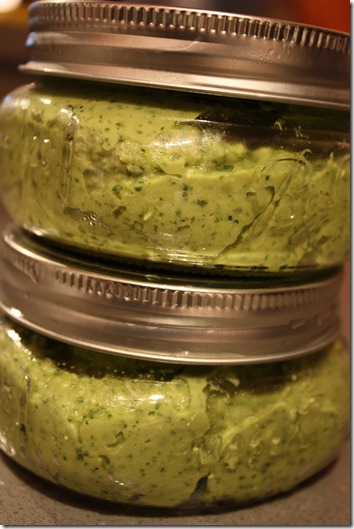 Category: Recipes 6 comments »