The day started off with a pretty gross looking and nasty tasting smoothie.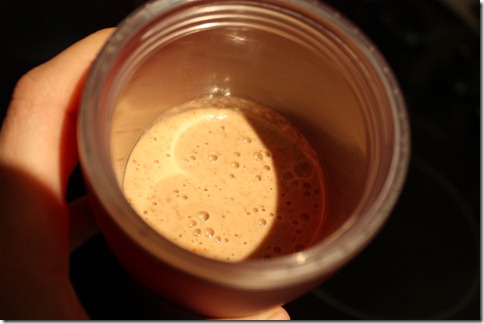 1 cup almond milk + 1 scoop protein powder + 6 frozen strawberries + 1 tsp honey = ICK
For my morning snack I had a yummy granola bar: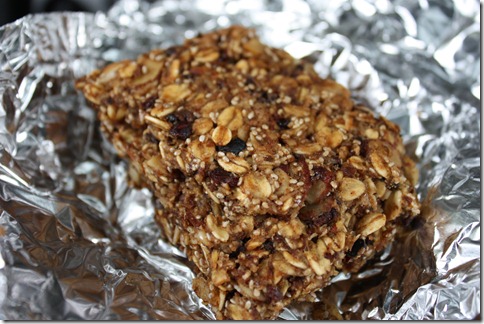 And for lunch I was craving Pad Thai.  It was just okay.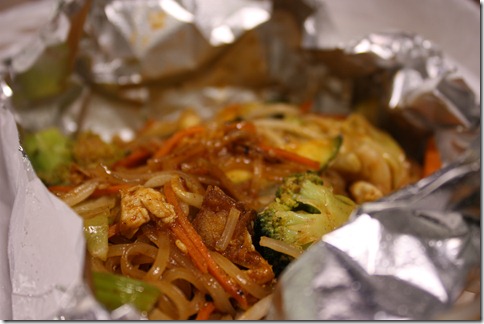 But then it was time for dinner.  I had a really busy day and didn't get home until 6:15.  I had NO CLUE what I was making for dinner and I just came home and started pulling stuff out of the fridge.  We sad down 20 minutes later to this: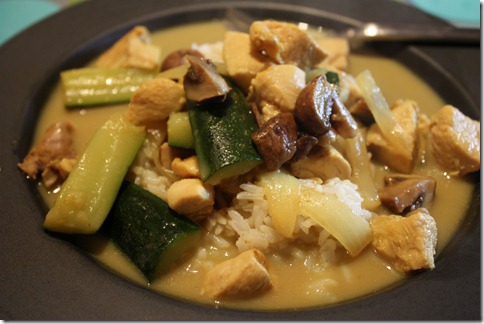 Yellow curry chicken.  It was seriously DELISH.  I just cut up some onion, garlic, chicken, zucchini, and mushrooms and sautéed them in a pan with honey, curry powder, and salt.  I then added a can of light coconut milk.  YOM X1000.
Lu LOVED it and proceeded to get it ALL over herself.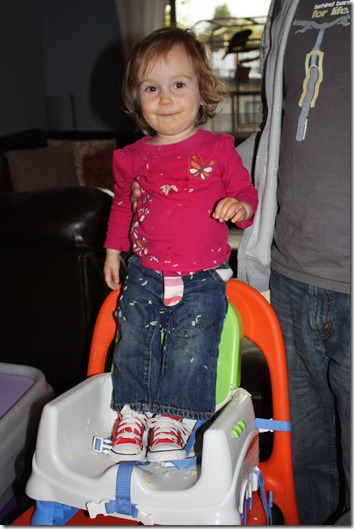 Lu loves Daddy!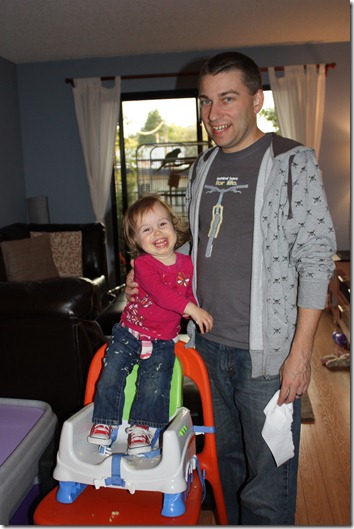 Daddy loves Lu!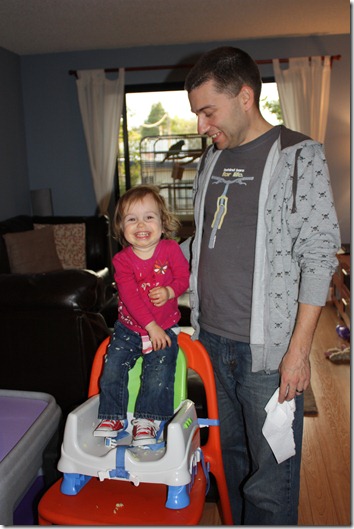 I finished up the night with some ice "cream" and granola bar crumbles.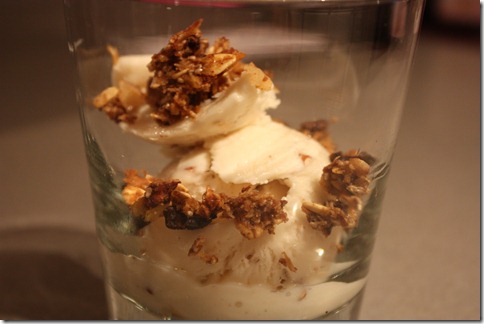 I want more but won't have any.  🙂
Work has been INSANE lately.  INSANE.
Life has been too.  I'm ready for a break!
Category: Uncategorized 3 comments »