Remember Lucy's Winter Gala? Well yesterday was the Spring Gala!  They sang The Itsy Bitsy Spider and Lu did much better this time.
But FIRST, FOOD! (Fun Lucy pictures below all the food 🙂 )
Breakfast=Granola Bar: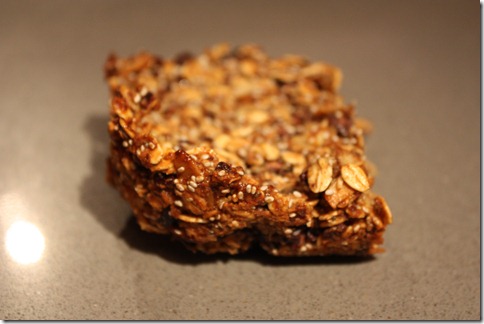 I used some oil in them this week and they are holding together so much better.  I think I need to update the recipe.
Lunch=Leftover Curry: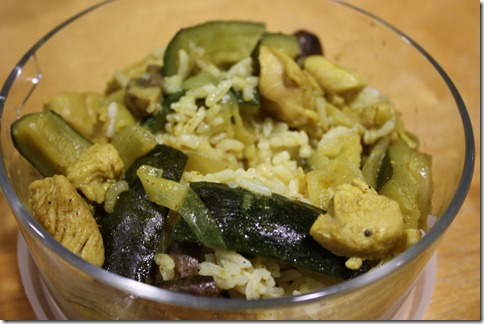 Surprisingly, it wasn't as good the second day.
Snack=Wrinkled peach and some nuts (unpictured):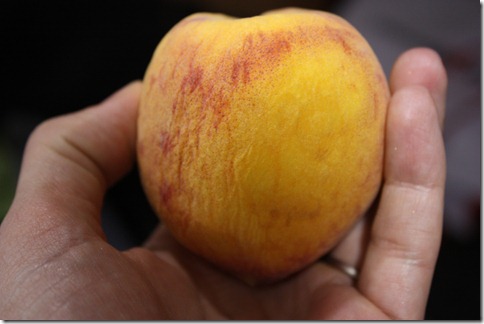 Dinner=FREE dinner from BJ's.  Our waitress comped us "just because":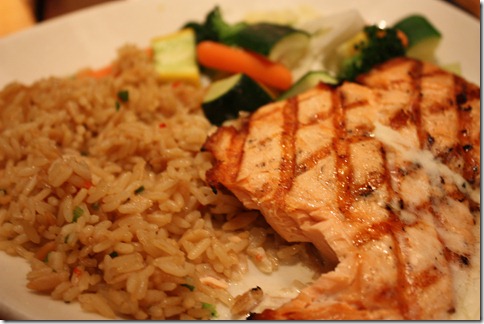 Salmon, rice and veggies.  It was just okay but nearly the only thing on the menu that didn't have gluten.
So, the GALA.  I was late because of a pretty bad accident on the freeway and so we got seats that did not have a good view 🙁
She's in the green sweater.  When she came out she just sort of stood there and looked at everyone like WTF?!?!?!: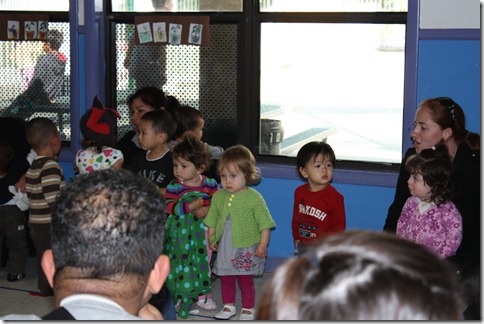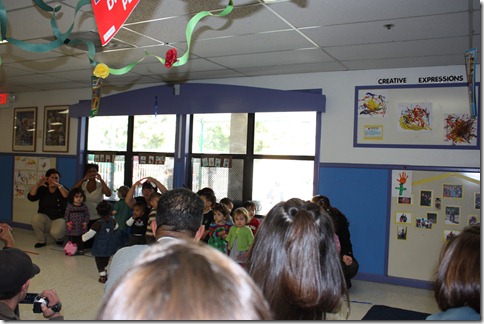 And then they sang it one more time and she saw me (I stood up to take a picture) and she got this HUGE smile on her face (I caught the tail end of it):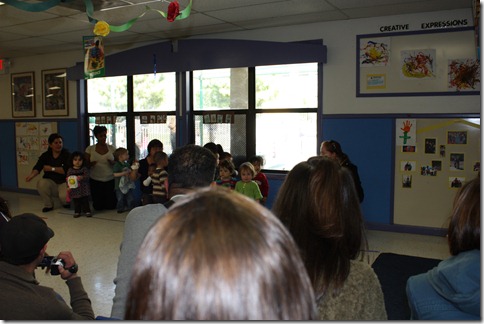 After the Gala we did activities in her class.  Daddy helped her plant a flower: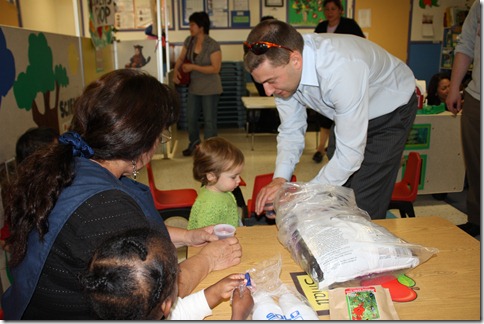 After we left, we took Lu to the park: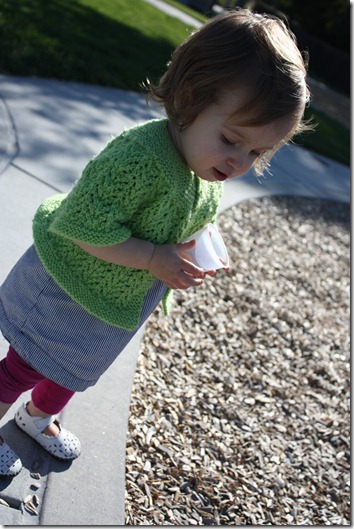 And then we went to BJ's for dinner: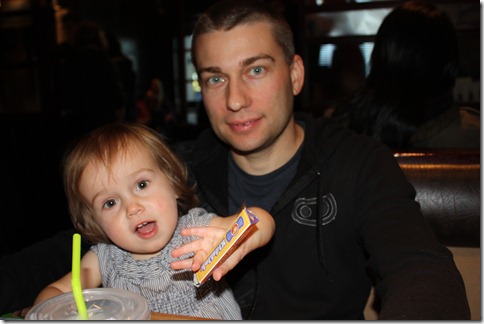 My big girl.  She no longer needs a high chair.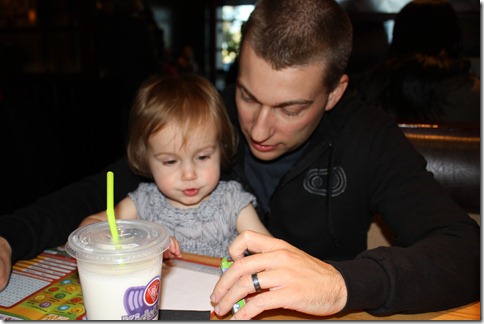 It was a nice day…
Category: Uncategorized 4 comments »