This weekend went by SO fast!!!  Yesterday we ran errands, went to the park and did a craft project. 
This morning I got up and ran 3 miles in 37 minutes 30 seconds.  Still slow but getting faster!  I did our grocery shopping and then we jammed over to the Caltrain.
We rode the train up to San Francisco and went to a baseball game.  It was a beautiful day for a game!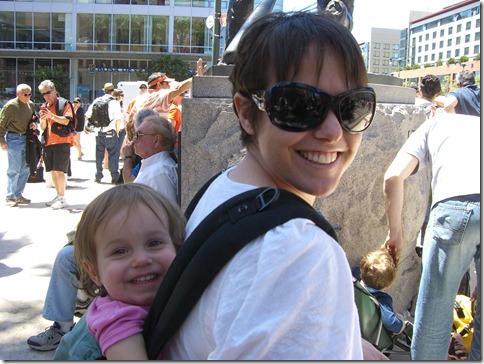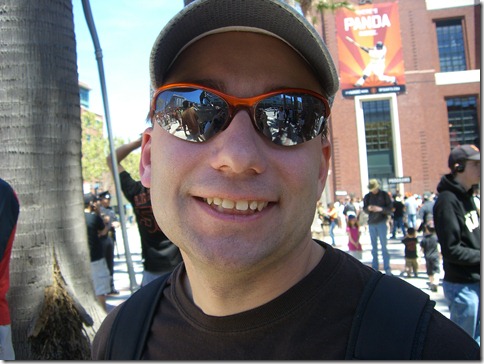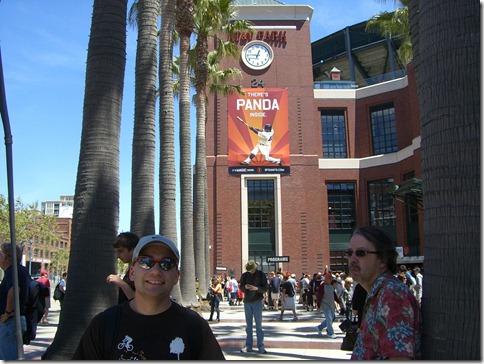 Check out our views!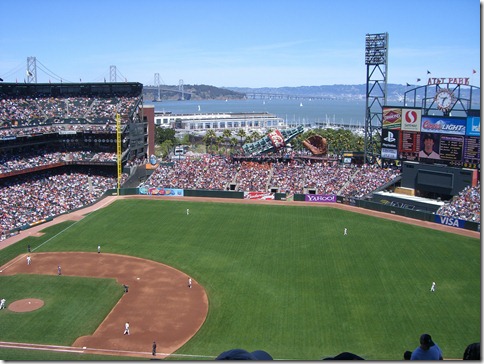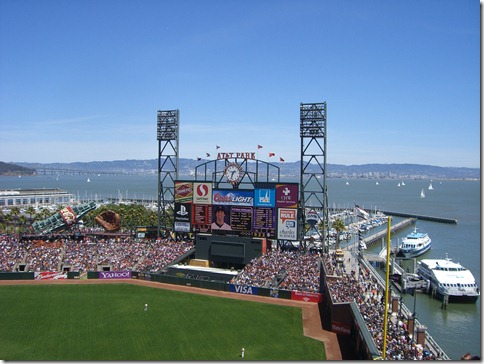 Lu LOVED it and despite missing her nap, did FABULOUSLY.  She even started cheering with everyone by the end.  Too bad the Giants lost.
Watching the game:
Best seat in the house!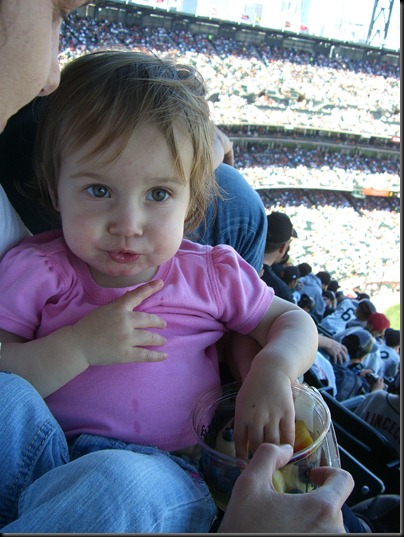 Tonight I finished up our craft project that we started yesterday.  It's Teacher Appreciation week and we made Lu's teachers some cards.
It was a great day! 
Category: Uncategorized 7 comments »