So work has pretty much been insane.  INSANE.  I barely have time to shove something in my mouth, nevermind taking a picture of it and blogging about it.  I hope it gets better soon but it's better than being bored, right?
I did make some cupcakes last night for Teacher Appreciation week.  Today was "Sweet Treat" day and I made some awesome treats!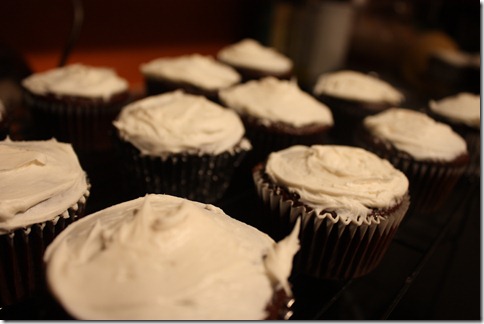 These are NOT healthy AT ALL.  They are chocolate cupcakes with a chocolate chip cookie in the middle, frosted with vanilla frosting.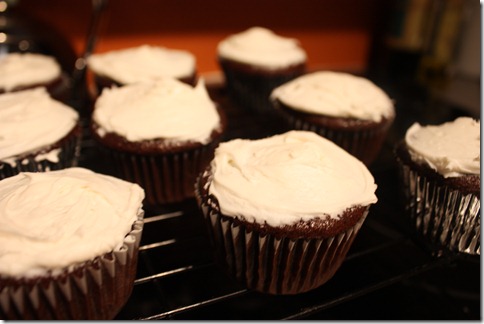 They smelled heavenly and Shaun assured me that they tasted heavenly too.
All packaged up and ready to go: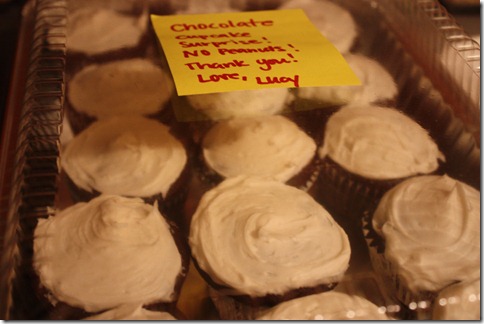 YOM!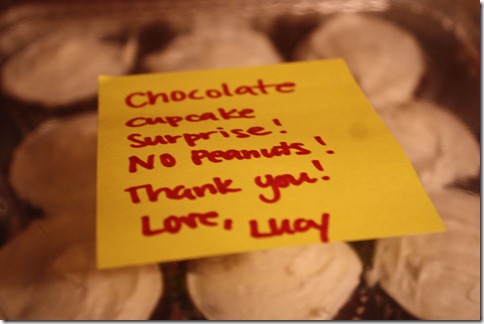 Category: Uncategorized 5 comments »