Work is still incredibly insane.  Last night I didn't leave until after 6 and I'm usually home by 6 and cooking dinner.  No bueno!
One of the bright spots in this insanity is, of course, Lu.  She is talking more and more and letting her preferences be KNOWN.  One area that she is VERY clear about is her wardrobe.  On Monday, I tried to put on her pink sneakers and she absolutely did NOT want those.  She wanted her red Chucks.  I also tried to put on her pink Paul Frank sweatshirt and she wanted the green one.  It all totally worked together but isn't what I would put together.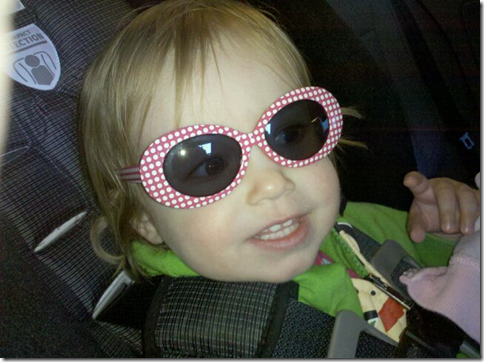 She's also been picking out shoes for Mommy.  She'll pick out shoes the 100% go with my outfit but that I wouldn't necessarily pick.   They're always a little bit more colorful than I would put on but I ALWAYS wear the ones she picks out and she loves it. 
Yesterday, I picked out her pants and shirt with some white sandals and she was ADAMANT that she wear the Chucks again but this time she wanted the PINK sweatshirt.
Check her out (this is my new favorite picture):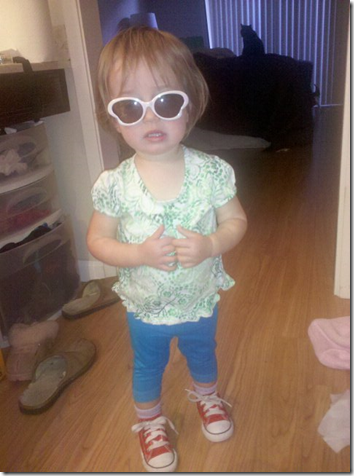 There's either a Sienna Miller or Nicole Richie picture out there on the interwebs that looks JUST like this.  I can't find it though.
She's got style!  Poor thing is stuck with un-stylish me!  Hopefully she'll infuse some her style into Mommy.  I could use all the help I can get!
Category: Uncategorized 4 comments »