Tonight I wanted Thai and Shaun and Lu wanted Sushi.  I walked downtown picked up both!
And yes, Lu really did want sushi. As soon as Shaun mentioned sushi, Lu yelled, "Sushi! Sushi!". So sushi it was.
I can't believe we're moving in 33 days!!!  We've been incredibly busy.  We just got back from visiting my parents and work has been insane. Our visit was so fun!
The first morning my Mom made me waffles out of Mochi. YOM!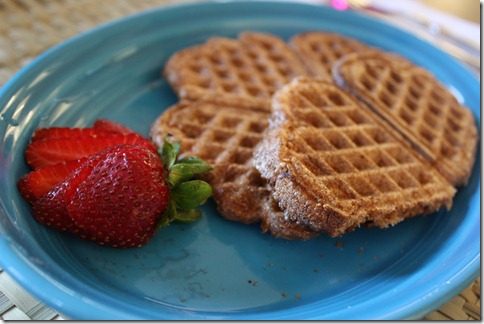 Lu got to feed the fishies: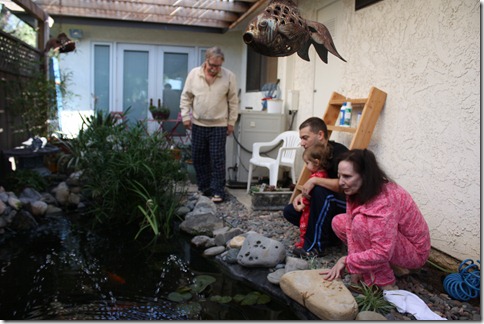 Pet the horsies: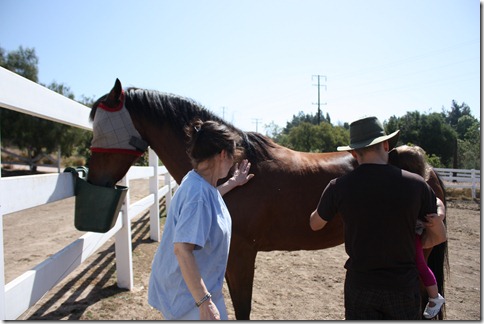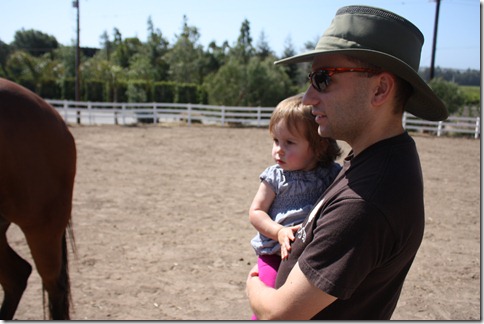 Picked oranges: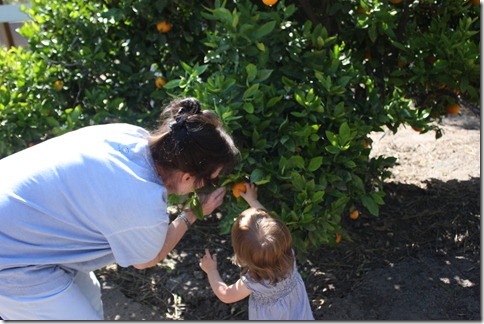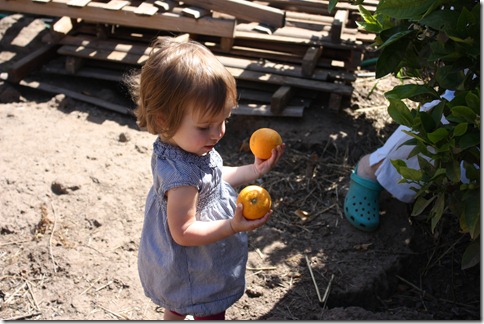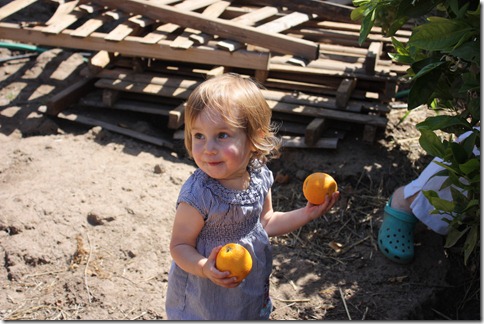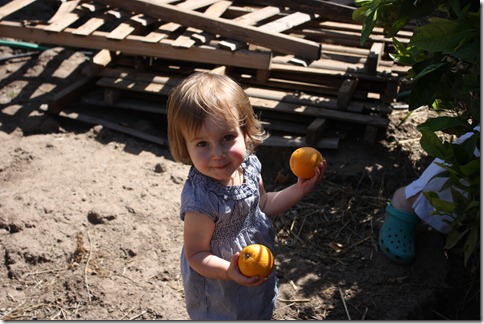 Went swimming at Uncle Ben's and Aunt Sheri's: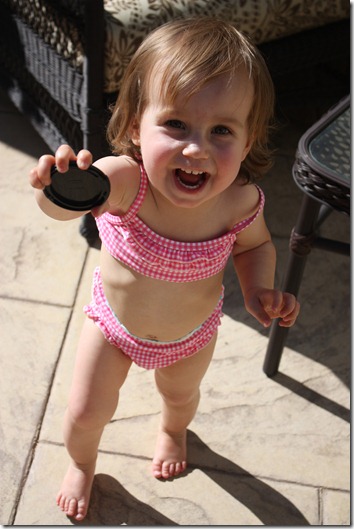 Blowing bubbles: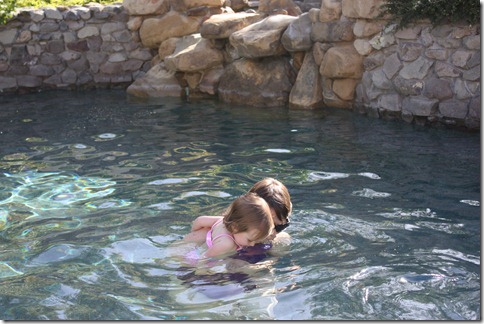 Having fun: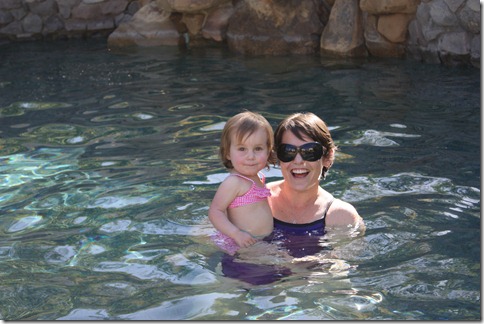 Hung out with the doggies: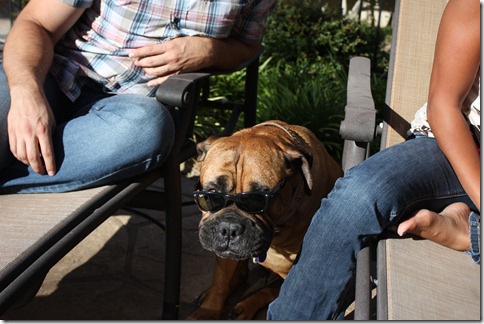 The next day we went to the beach (where it was incredibly windy!) and played with my oldest friend's son Ben.  Lisa and I have been friends since we were 12!: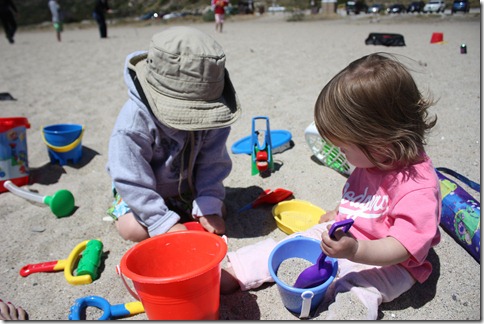 Isn't Ben cute?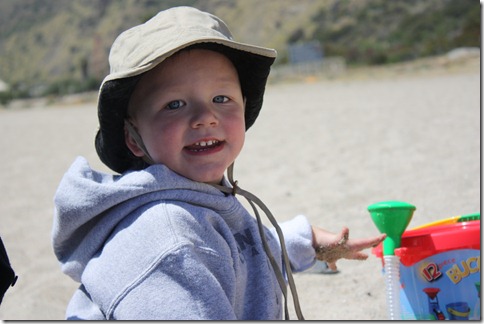 We went back to Mimi and Papa's for dinner and Ben did some farming!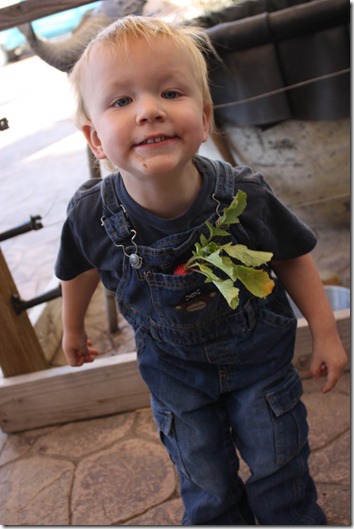 The kiddos played!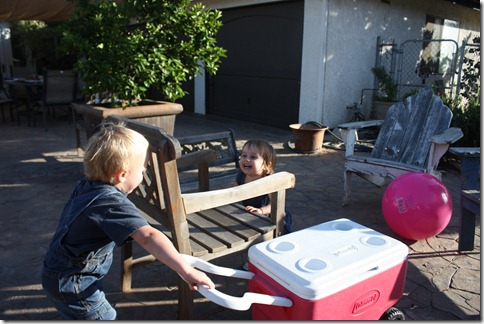 And then they modeled!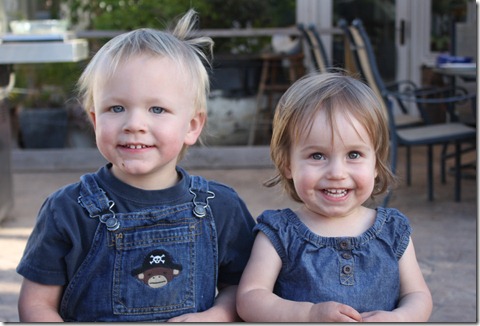 Ben LOVED Lucy: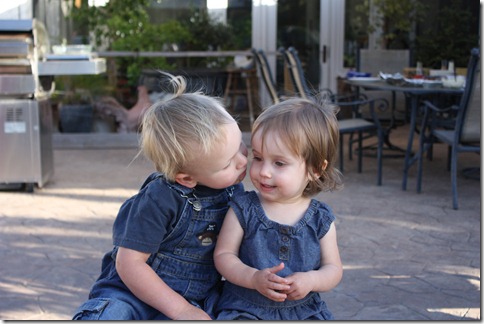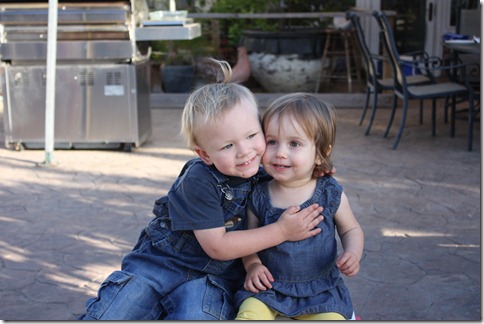 Look at my girl!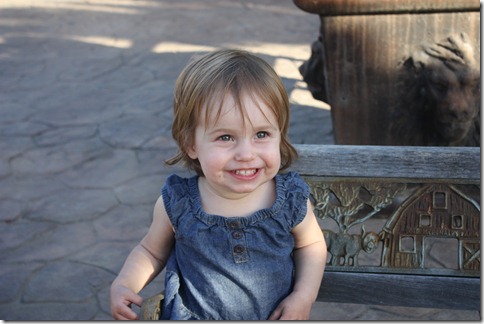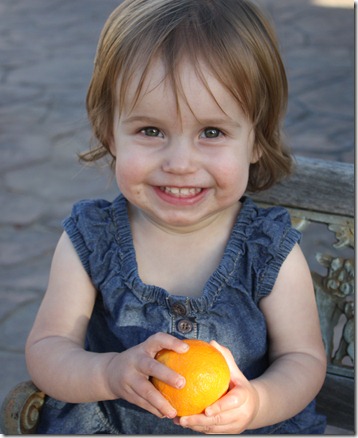 And I picked up Ben and guess who HAD to be in Mommy's arms?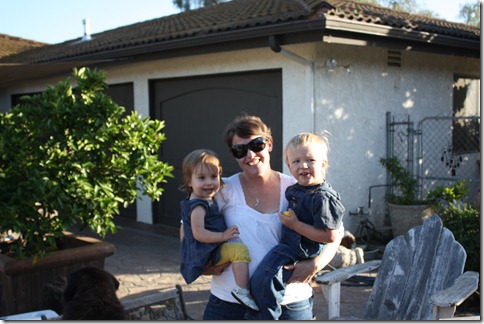 We got back today around 4:30 and I'm beat.  I can't believe I have to go to work tomorrow. It's tiring traveling with a 20 month old-even a well-behaved one!!!
Category: Uncategorized 8 comments »