Sorry for disappearing.  Life has been more than hectic but I'm sure you're tired of hearing that.  A HUGE project at work that I've been working on since February 2009 is about to launch, it's review time at work, we're packing, we're getting our house ready to sell, oh and we're moving 1000 miles away in about 2 weeks.  Add to that, everyday life things AND all the people who want to see us before we go and we're overwhelmed to say the least.
My favorite picture of the last few weeks?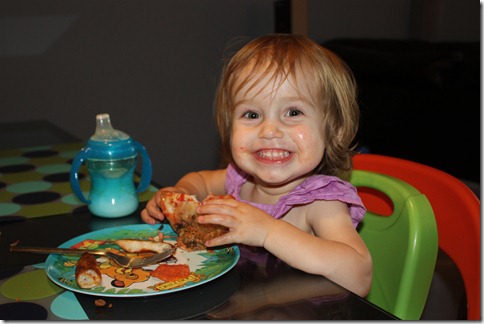 She learned to say "Cheese" while getting her picture taken and so this night she kept saying "Cheese" and I'd take a picture and then she'd say "More! More! More!"  I have about 10 pictures from that night.  One is the background on my phone and it makes me smile EVERY time I see it.
Lucy's favorite past time? (other than Duplos):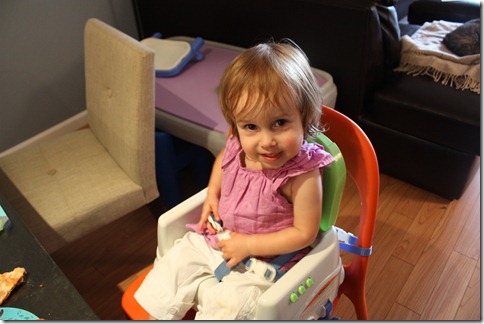 Playing with buckles.  She LOVES to buckle herself in.  She hasn't figured out unbuckling (yet!) thankfully.
We went camping this past weekend (our last California camping trip with our good friends and constant camping companions Josh and Parish *sadface*) and went on a beautiful hike at Pinnacles National Monument.  We saw some gorgeous flowers:
And scenery: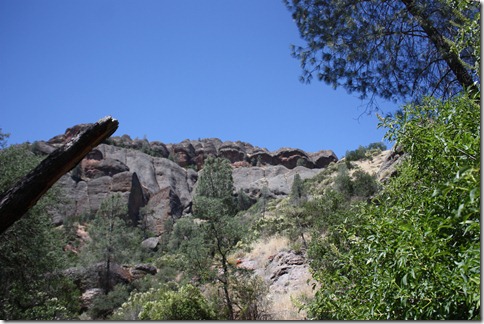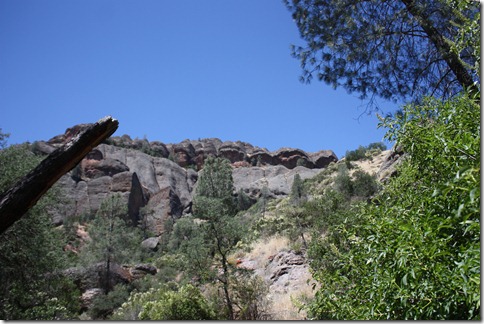 Caves!
Lu was quite the trooper in the caves: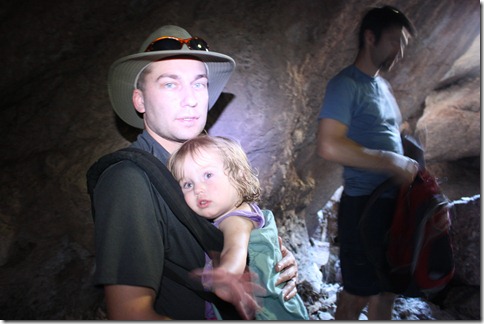 And my little Les Mis girl keeping cool: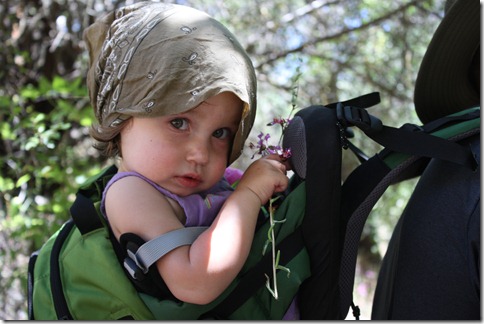 Daddy and Lu: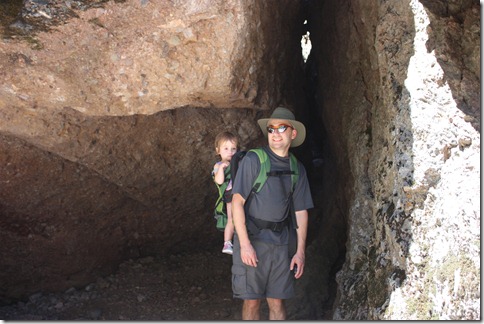 And now we're back, dealing with the bomb that is our house and trying to get organized and packed before the realtor takes pictures on Monday.  This morning Lu wanted "More bows! More bows! More bows!" and Daddy was all to happy to oblige.  He even said that the flower would look "pretty" behind her left ear.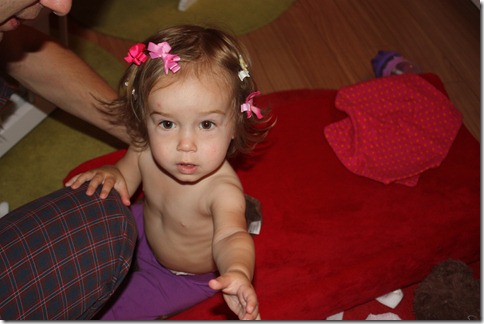 (she wouldn't smile because she wanted "MORE BOWS!")
Even though it's hectic, I do love my life!!! 
Hopefully you'll see me again soon.  I can't make any promises until after the end of the month-how sad and anxiety inducing is that?!?!?!
Category: Uncategorized 10 comments »