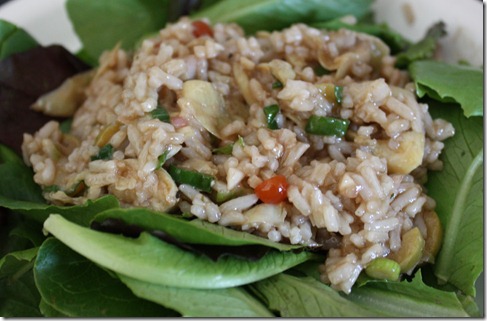 This week's POM Summer Menu Series is early!
I was tasked with a salad this week and I've been meaning to share my recipe for Rice Salad and POM Wonderful was a perfect addition that added a special kick! 
This salad is both sour and sweet and a pretty complex mix of flavors.  It may not be for everyone but I really love it.  It's my staple side when I'm going to potlucks because I'm always guaranteed that there will be something for me to eat.
Ingredients: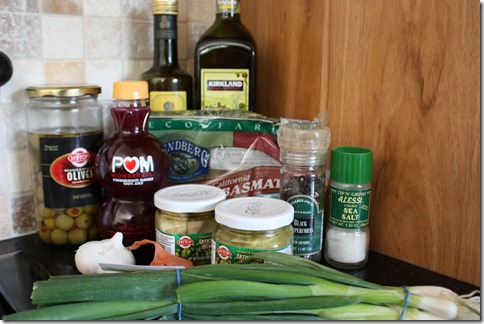 -3 TBSP POM Wonderful
-2 TBSP Olive Oil
-1 TBSP Balsamic Vinegar
-1 TBSP finely chopped shallot
-3 garlic cloves, finely chopped
-3 cups cooked rice
-2 6.5oz jars of marinated artichoke hearts, chopped
-~25 small manzanilla olives with piminto, cut into thirds
-3 green onions, finely chopped, including green
-S+P to taste
Instructions:
-Mix the first 5 ingredients (POM Wonderful – garlic) in a small bowl and set aside. (I think this would be a FABULOUS vinaigrette on a green salad too.)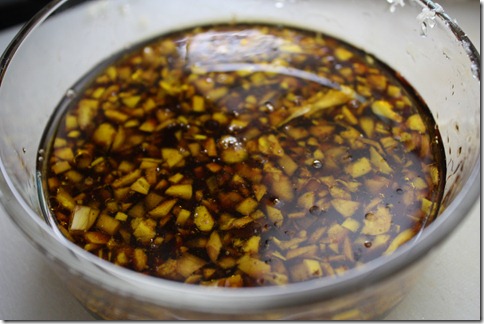 -Mix all other ingredients together (excluding S+P).
-Add vinaigrette slowly-you may not need all of it-taste it as you go.  (I ended up using all of mine.
-Mix well, add S+P, and ENJOY!
This can be eaten either warm or cold-I like it served cold the next day after the flavors have melded together.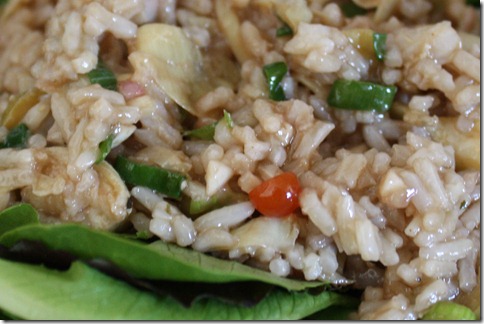 You can check out the other awesome blogs that are participating in the POM Summer Menu Series:
Danica's Daily
Fitness and Spice
Kitchen Confidante
The Wicked Noodle
Next and final week?  You guessed it-a main dish!!!
Category: Gluten Free, Recipes | Tags: artichoke hearts, manzanilla olives, piminto, POM Wonderful, pomegranate, rice, salad 6 comments »