Last night I had to work late and I didn't get dinner started.  We decided to try sushi and take our friends Luke and Megan to thank them for helping with Lu while I was on the East Coast.
They suggested that we go to Tavern at Bown Crossing.  It's a really nice steak house (not Japanese but an American Steak House) that also has sushi.  You would never expect this place to have sushi, but they do and it was GREAT!
We got some edamame for Lu (and the whole table):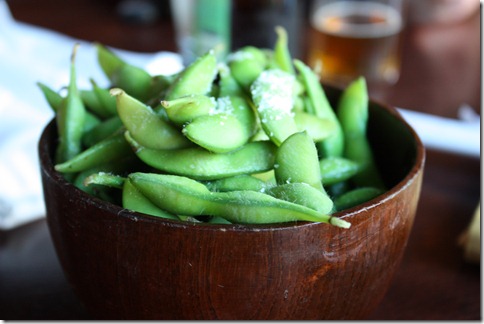 Lucy loves her edamame!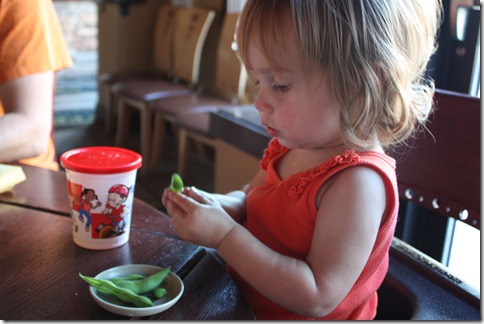 I got some miso soup and salad: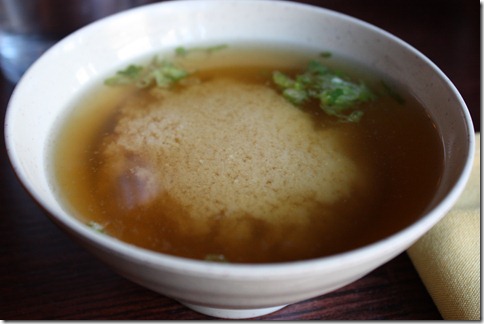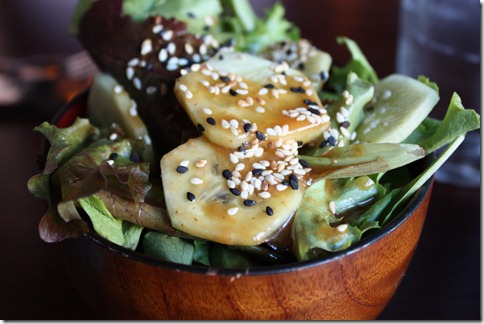 Sushi!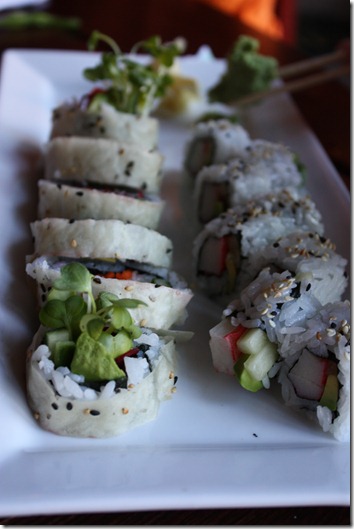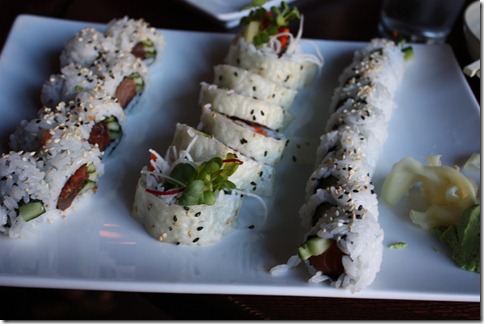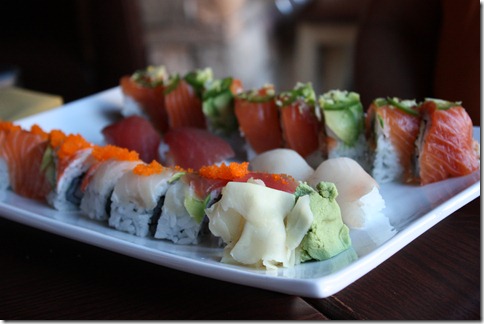 And preggo Megan got a yummy Thai Chicken Salad: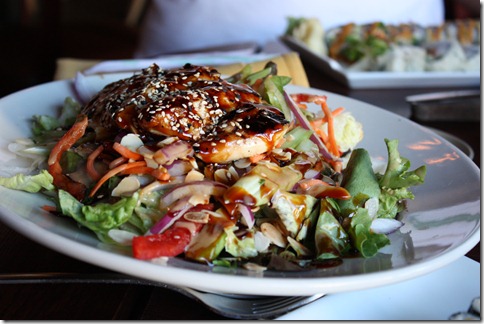 It was delicious!!!  A little spendy but oh so YOM!
Category: Uncategorized | Tags: Boise, review, sushi, Tavern at Bown Crossing One comment »