It's the last week of the POM Summer Menu Series!  I had so much fun experimenting with POM Wonderful-I'm going to miss it! 
This week I was tasked with a main course and my sister had the brilliant idea to do fish!  I was going to do lamb but loved the fish idea.  She found a recipe in one of her middle eastern books for a baked pomegranate fish dish with onions, tomatoes, and celery-I decided to use the spices from that dish to inspire my marinade.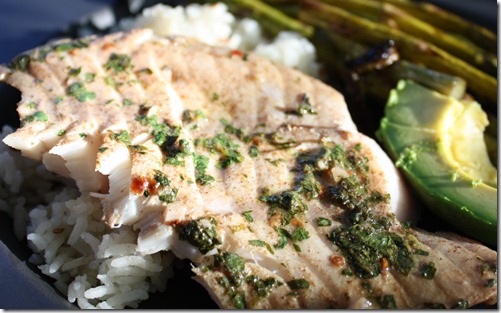 Ingredients: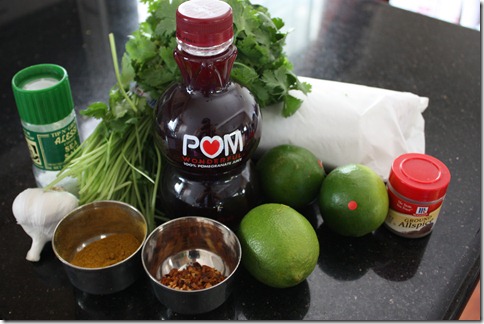 -2 pounds wild Snapper (or any other white fish)
-1 cup POM Wonderful
-1 TBSP Olive Oil
-1 bunch of cilantro, finely chopped, ~ 1/2 cup
-4 garlic cloves, finely chopped
-2 TBSP of lime juice
-1 TBSP ground All Spice
-2 tsp cumin
-1 tsp red pepper flakes
-2 tsp salt
Instructions:
-Combine all ingredients (except fish) in a zip top bag and mix well.
-Add the fish and marinate for at least 30 minutes, turning your bag halfway through.
-Over medium flame and with foil down, grill your fish, ~4 minutes each side.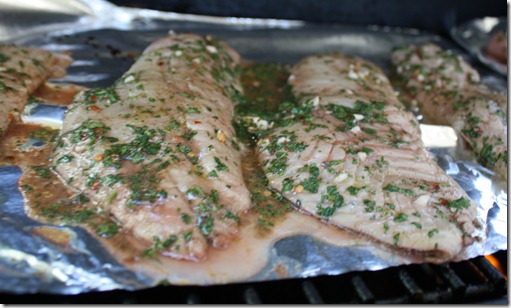 -When the fish is no longer translucent, it's done.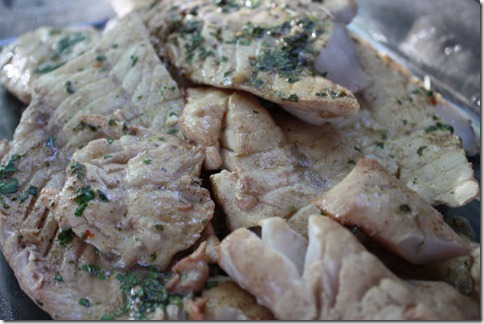 -Enjoy!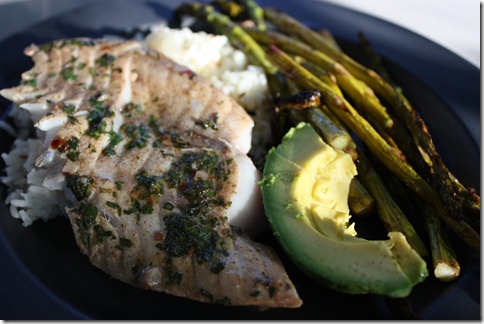 As you can see, I paired this with some rice, grilled asparagus, and avocado.  It was a wonderfully refreshing and light summer meal. 
I had Megan and Luke over and Luke couldn't believe that there was pomegranate juice in the marinade.  I could tell, it gives it a special little zing that makes you go "YOM!"  It is sort of like cooking with balsamic vinegar but not as intense.  Balsamic has a tendency to overtake dishes, pomegranate does not but it still gives it that something special.
Shaun gave this high praise.  He rated it a 3.5 out of 5.  As you know, for Shaun that's a HUGE compliment.  Megan gave it a 4 and Luke said that it was in that range as well.  I will definitely me making this again.  So easy and flavorful!
Category: Gluten Free, Recipes | Tags: all spice, fish, grill, POM Wonderful, pomegranate 3 comments »