July 6th, 2010 — 7:28pm
I've been in a mild state of panic ever since arriving at the new house.  It's huge and nice and everything I imagined BUT the kitchen has VERY little storage space.  I'm freaking out and trying to figure out what to do.  I came from a kitchen that had 26 cupboards and 9 drawers.  This kitchen has 8 cupboards and 3 drawers. I know that if I lived in New York, this would be a ton of space.  I don't live in New York and I don't know how anything is going to fit!
I thought I'd show you the space constraints and tell you my ideas and see if anyone has any clever ideas.
So remember my cute kitchen?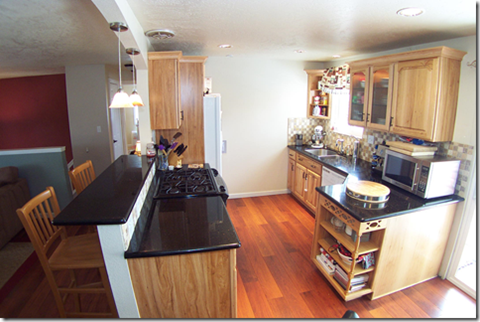 Well, it doesn't have much space.
First there's the open shelf…Lucy has claimed it as her own: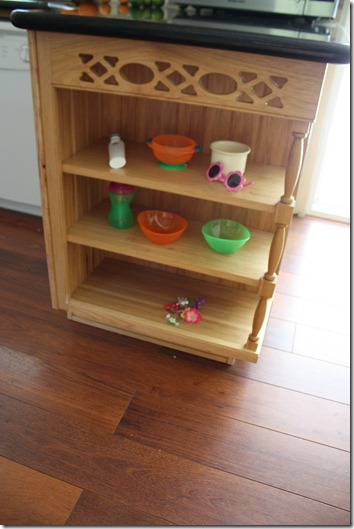 She put all of that there.  I don't foresee being able to use the shelf for anything.
Next up we have my one, yes one, large drawer: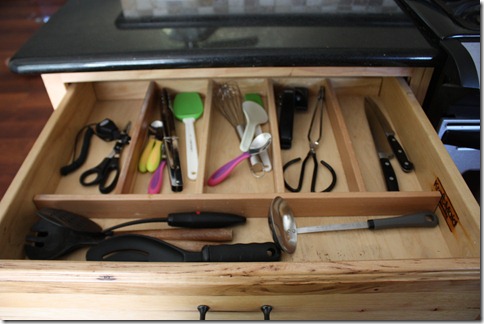 There are 2 other small drawers in the entire kitchen:
I have this cupboard: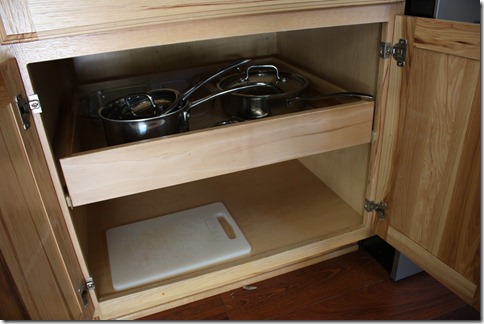 That thankfully rolls out: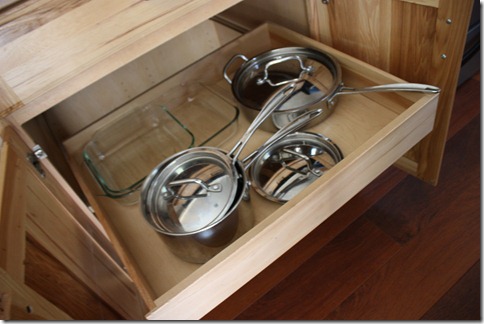 Then there's the cupboards on the other side of the stove.
Cupboard and drawer by the sink (sorry for the blur):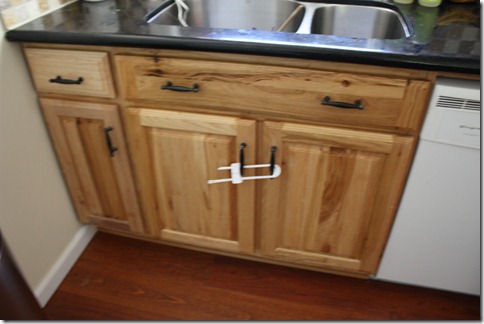 A little ledge above the sink: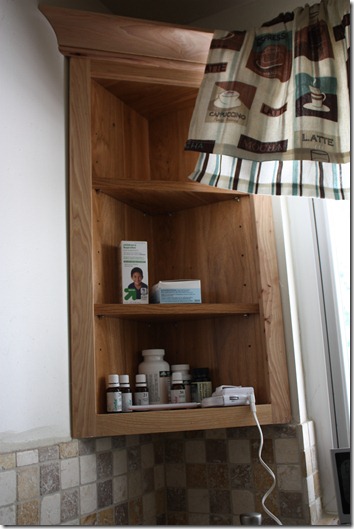 A lazy susan (that I'd like to keep my kitchen appliances in-food gets lost):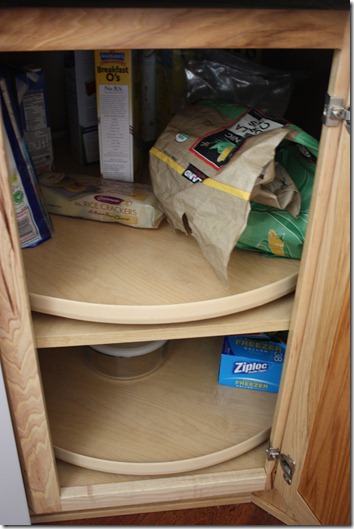 And my last 3 cupboards: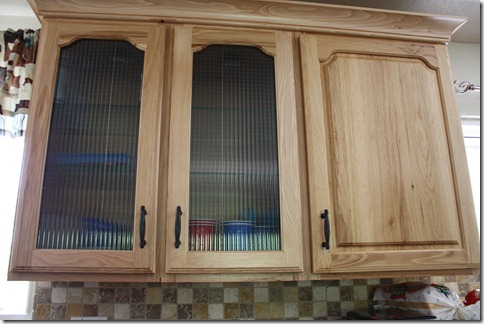 Dishes will go here: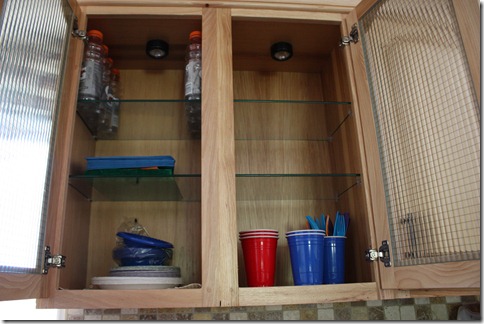 Interesting shelf that doesn't fit many non-perishable items (unless they are in cans):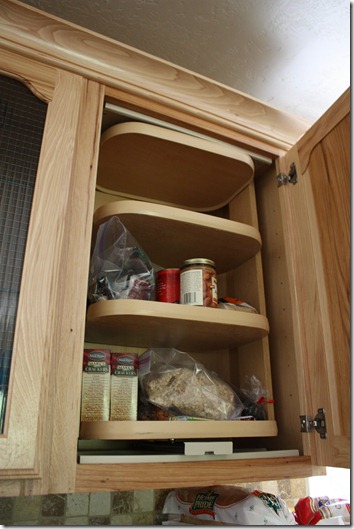 While I was doing the dishes tonight, I decided to record a video (on my phone) so that you could get a feel for how limited I am. (it's about 4 minutes long)
And you get to hear my voice (and my bird scream). 
Our thoughts are that we will put a pot rack/shelf, like this: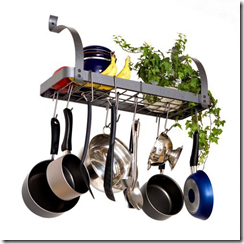 (source)
on the wall, in between the fridge and sink (above the awesome new trash can). I'll then use the roll out cupboard for things like mixing bowls, glass storage containers, breakable things as I can get a non-damaging child lock (like the one on the kitchen sink) for this cupboard.
If you watched the video, you know that I'm planning on using my upstairs closet as a pantry which will free up the lazy susan for larger appliances.
Where do I put my spices?  Where do I put my cooking utensils?  Where do I put my kitchen towels and pot holders?  ACK!
Thoughts? Ideas? HELP?