September 26th, 2010 — 1:39pm
Lucy's 2nd birthday party was a success!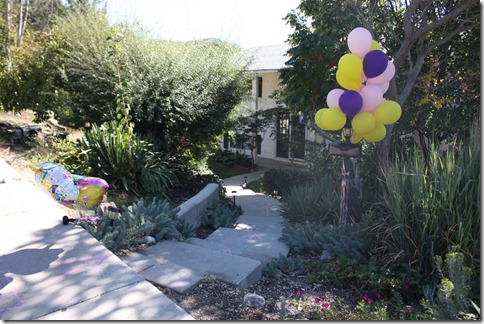 It's party time people!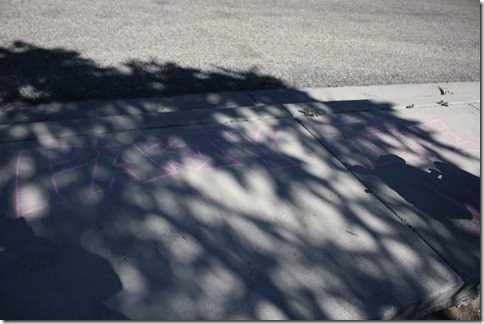 Follow the arrows!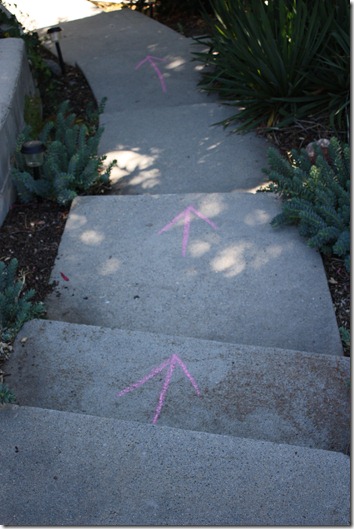 Butterfly flag: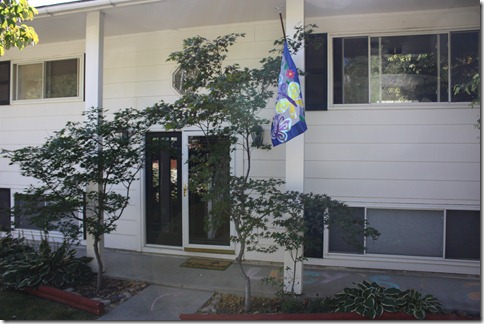 Butterfly mat: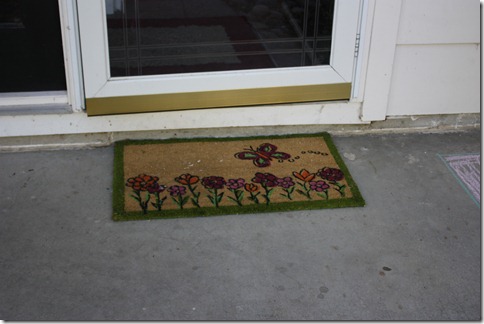 Lucy is 2! (Papa did all the chalk work-isn't he awesome?)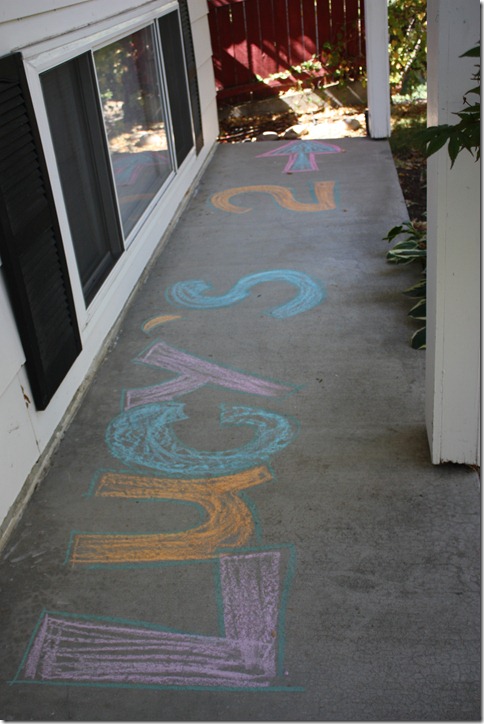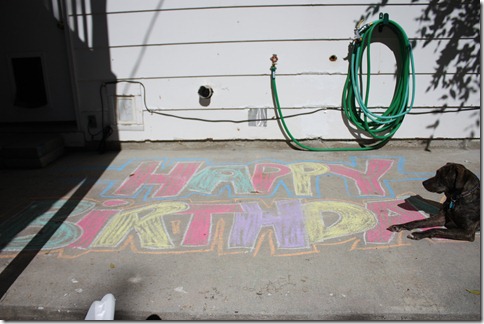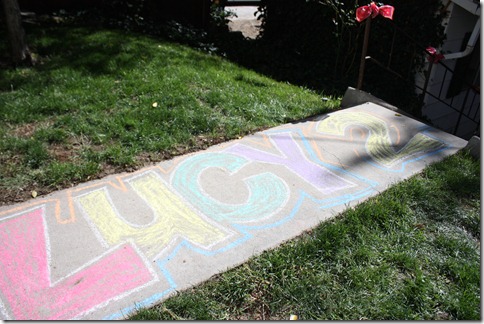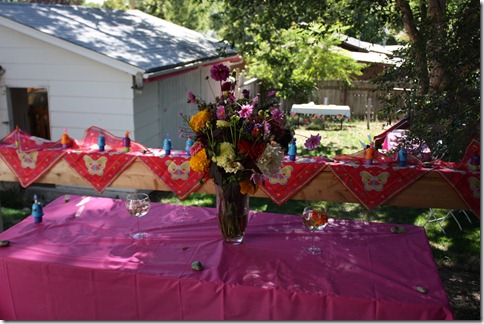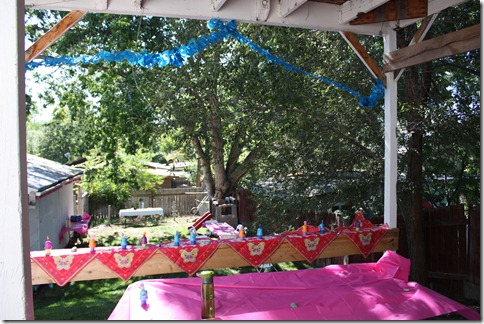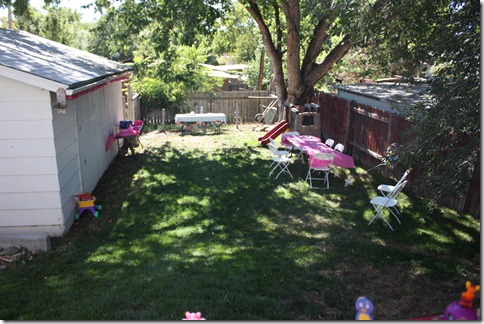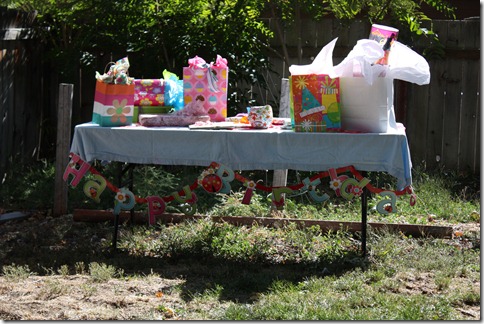 Fruit salad in a whale watermelon courtesy of Mimi: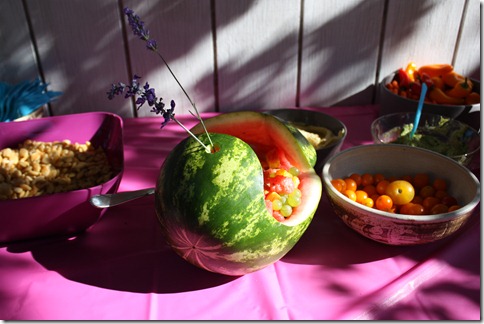 I made Cilantro Jalepeno Hummus, Artichoke Hummus and then there was FISHIES (Lu's favorite), pita chips, and fresh veggies.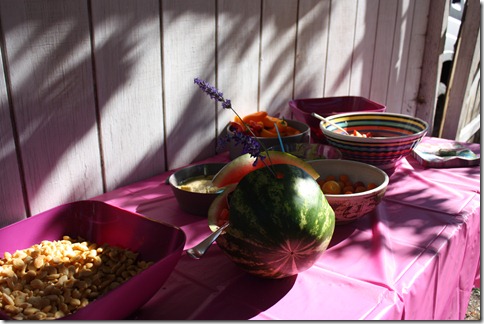 Lucy has attitude!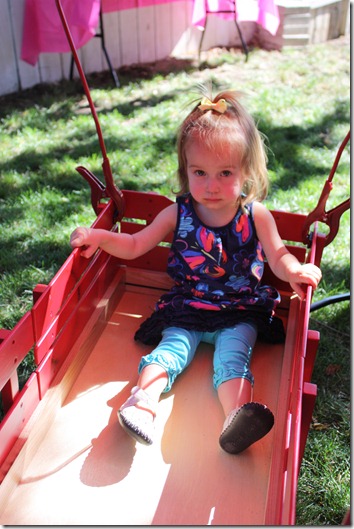 Tessa!  In a dress!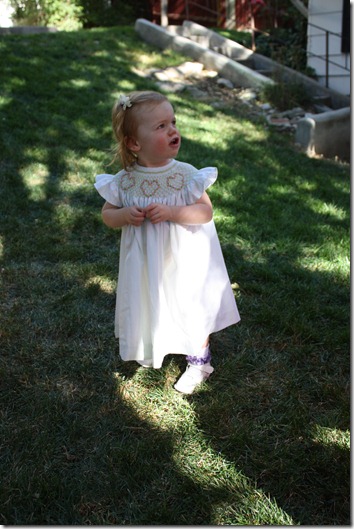 Ollie, being all boy: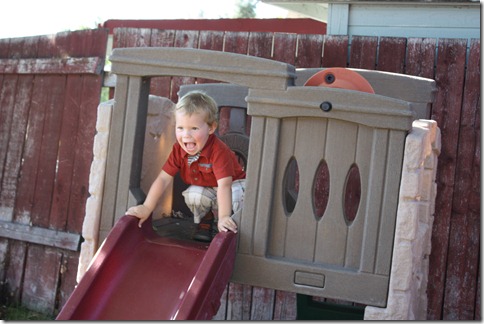 That's better!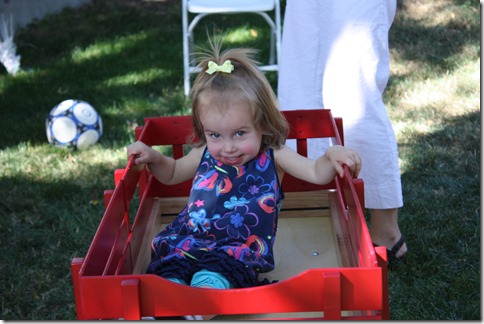 Daddy with Miller High Life-CLASSY!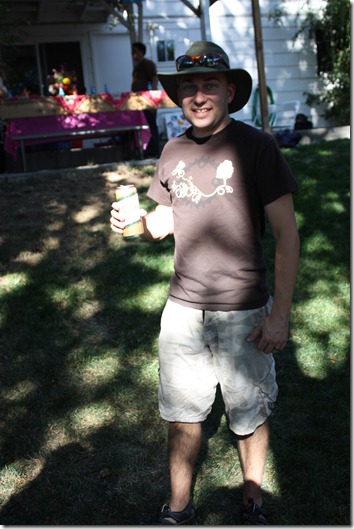 Cupcakes! Auntie Lala outdid herself with the cupcakes: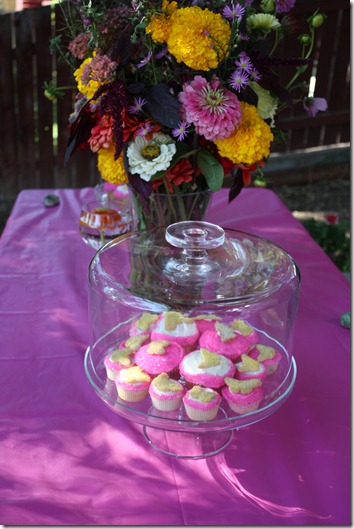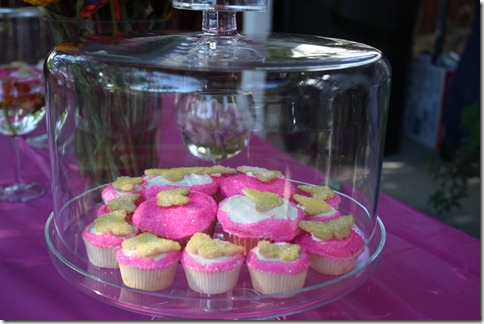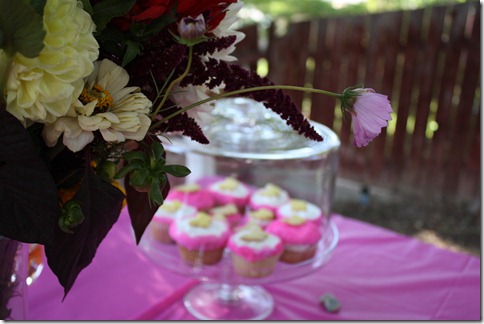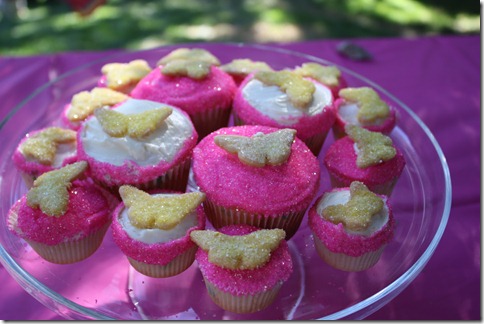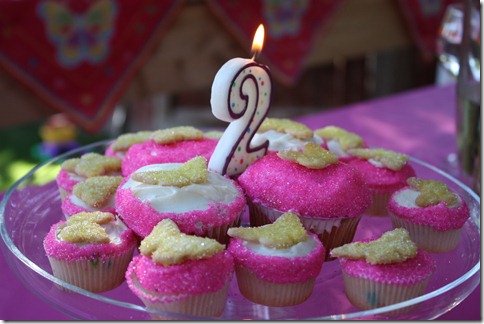 Even though we sang Happy Birthday twice so that Lu could blow out the candle twice, I don't have a picture of that on my camera?  I know Papa and Auntie Lala DO have a picture though.
The kids LOVED the cupcakes and ice cream: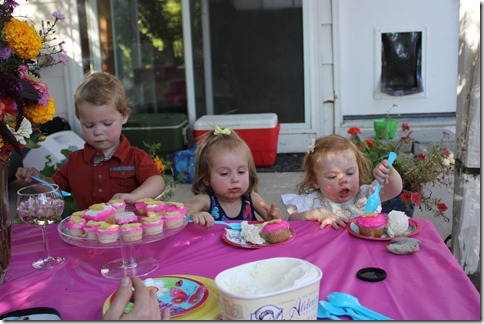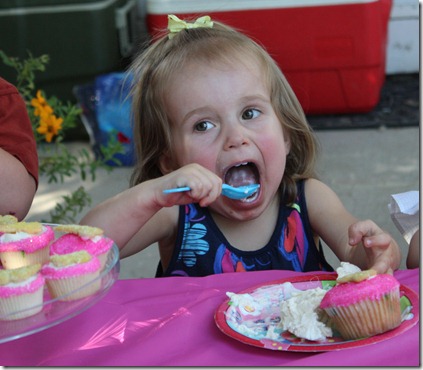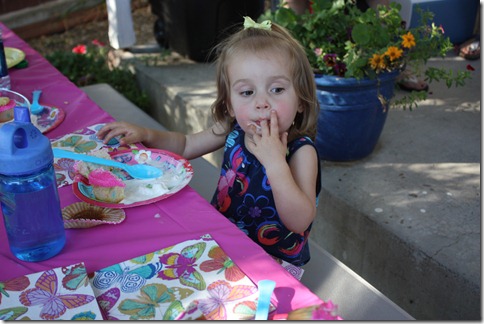 Then it was time for PRESENTS!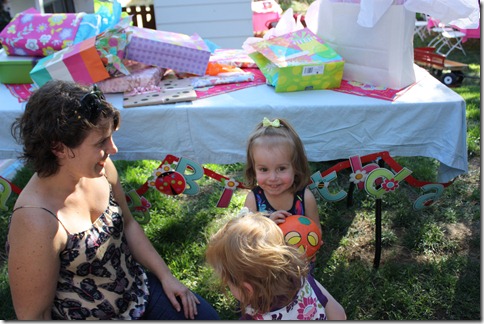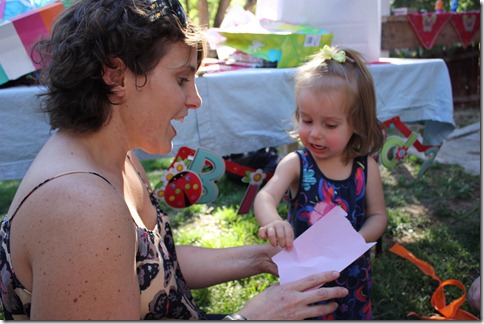 All the kids had to help!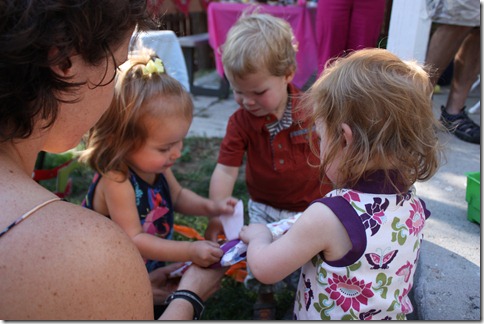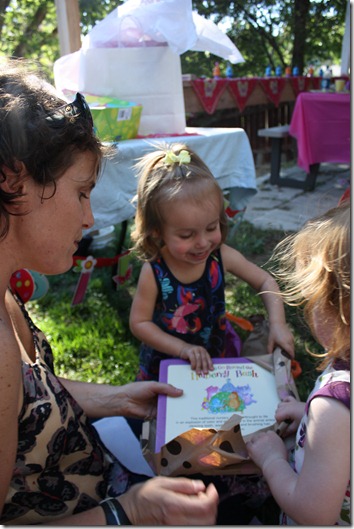 Bracelets!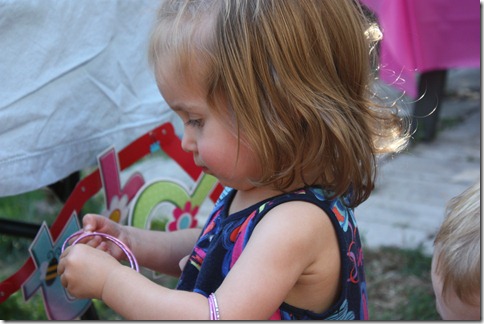 Clues of what's to come: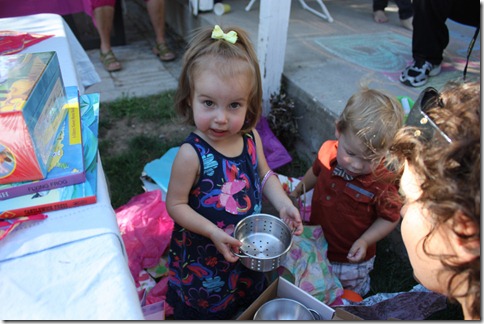 OHH!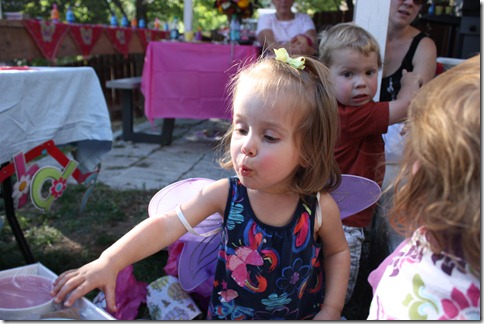 What is it?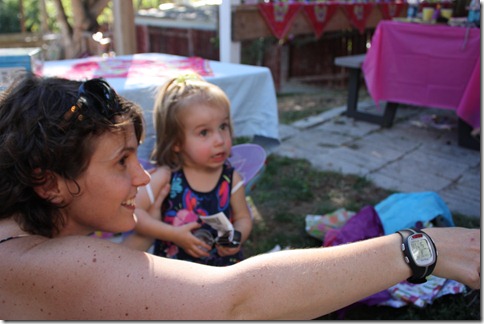 A Papa made kitchen!!!! Ollie knows what it is!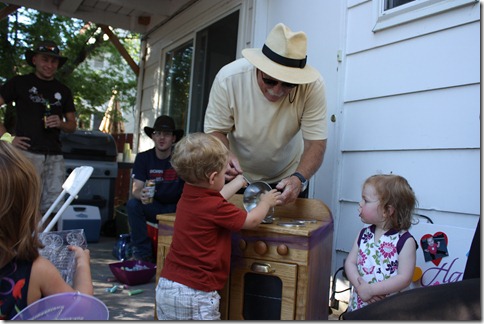 Lucy is figuring it out…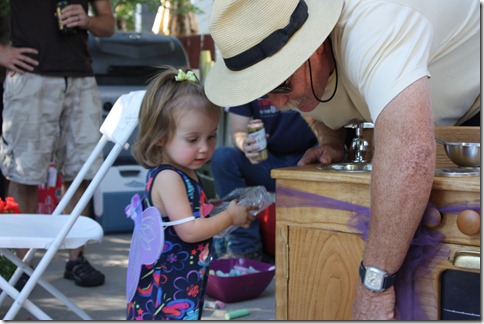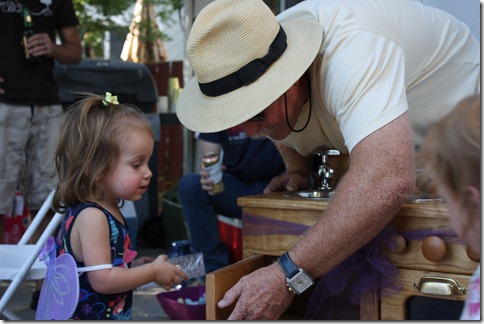 Pure love!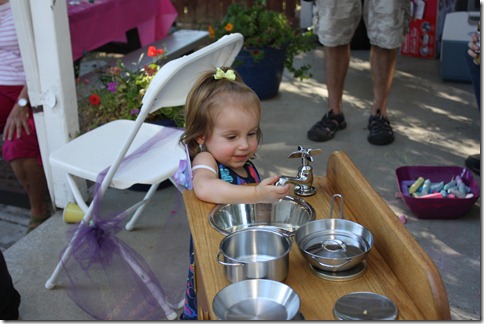 Lucy loves the kitchen so much that she doesn't want to stop to eat!  She puts "water" in her glass, she opens the oven and says "Fareful! HOT!" She pulls things in and out.  She's in absolute L-O-V-E.  Thanks Mimi and Papa!
Thank you everyone who made her birthday awesome.  We had SO.MUCH.FUN!