I can remember as a kid REALLY wanting to play soccer but it never seemed to work out.  I used to kick the ball against the garage hoping that I'd become such a phenom that my parents would HAVE to make the time for me to play.  Yeah…that didn't happen.
Well…
I played my first game of soccer last night!  I joined an adult soccer league here and I'll play every Monday night.  I was extremely nervous going into the game but I did okay.  It's a co-ed league and it's really just an organized pick-up game.  It's perfect for me to learn.  My team REALLY wanted me to score and tried their hardest to get me to score but I kept getting really flustered.  I did assist a few times and that was fun!  Everyone was surprised that it was my first game ever and I call that a success.  And, HOLY, you run a TON when playing soccer and you run HARD.  There were many times when I felt like puking-but I didn't!  Overall, I had a blast and I can't wait until next week.
In other news, I've got a lot of catching up to do and numerous people have asked me for pictures.  Are you ready for picture overload?
On August 29th (yes, almost a month ago) we went to the Idaho State Fair!  It was fun!
A loaded potato that Shaun got (it had a breakfast sausage stuffed in the middle?!?!):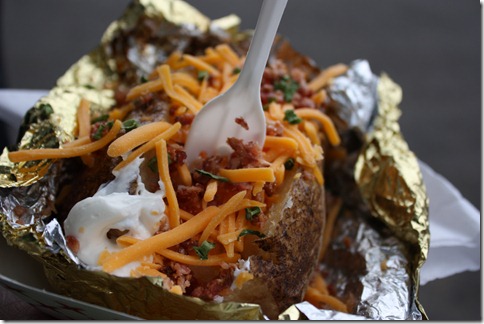 I guess it's actually called a "Tater Pig":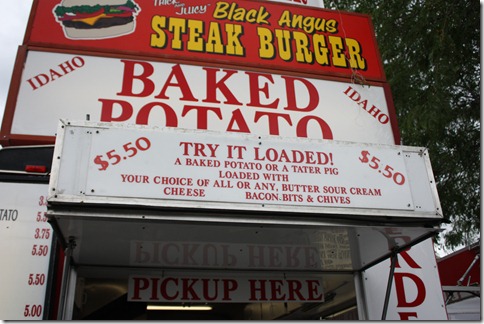 The girls shared HALF a pound of fries.  They normally don't sell half pounds BUT it was the last day of the fair and they took pity on me: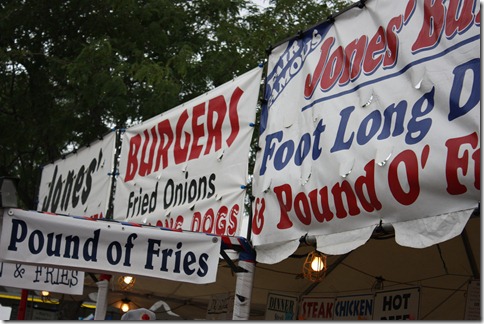 My sister got the requisite funnel cake: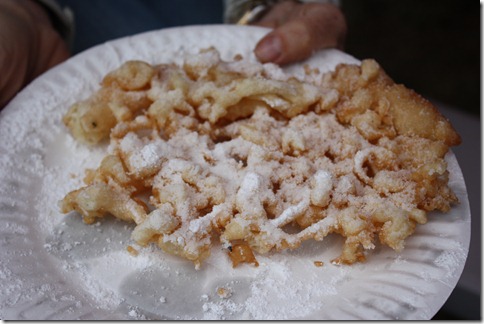 Which everyone, but me, enjoyed!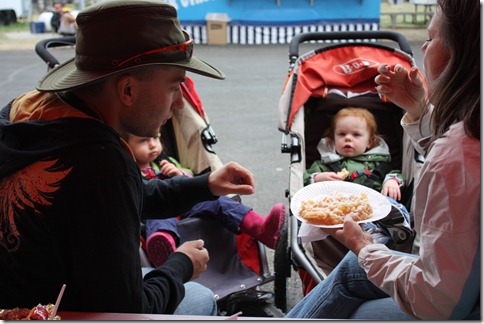 Shaun got a fancy, smancy beer-Fat Tire: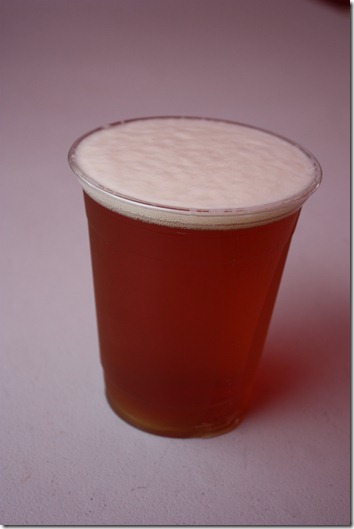 I love that Fat Tire is right next to Pabst: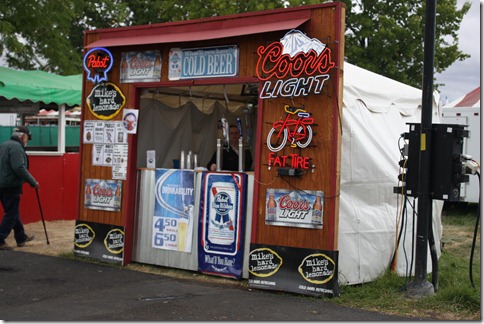 Next up was the petting farm!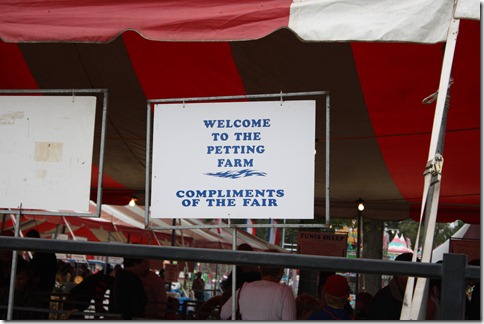 Why, hello mister!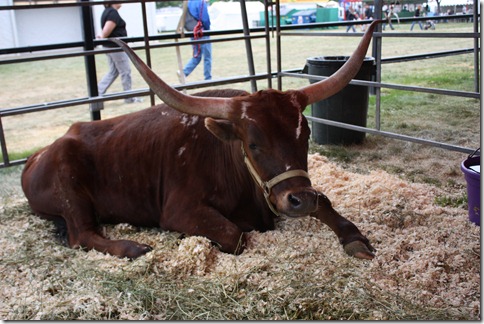 Lissa and Tessa having a good time: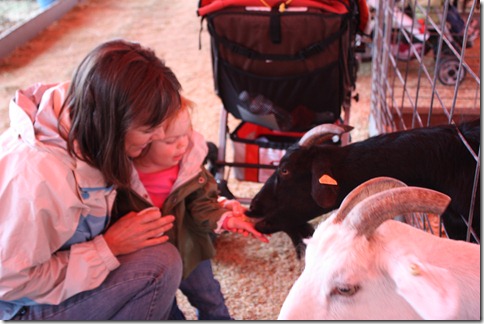 Lucy was a little timid at first but ended up LOVING it!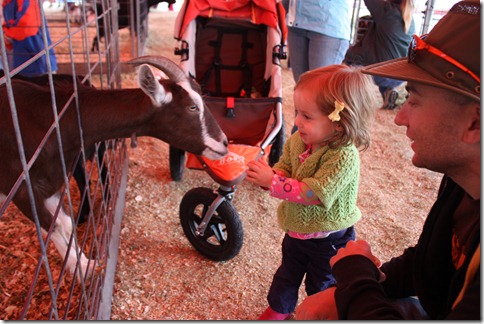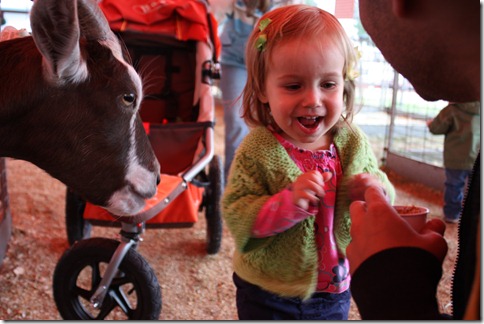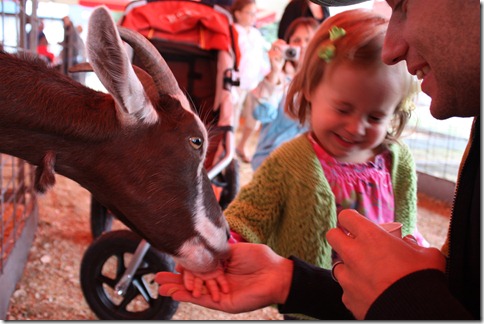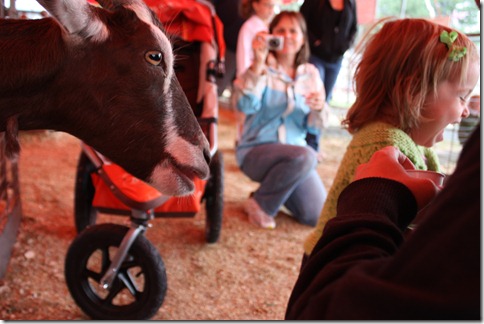 After washing our hands REALLY well, we went on a pony ride! Tessa's always up for anything fun!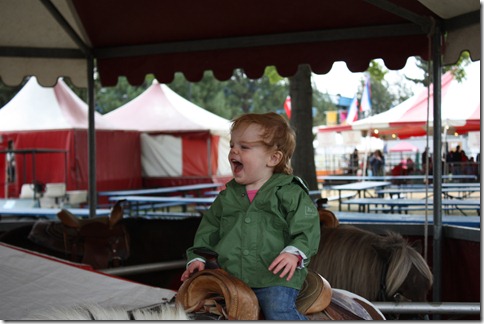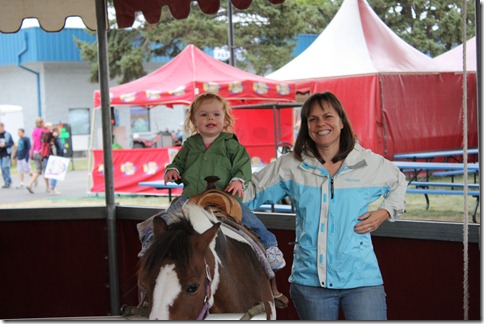 Here's Lucy's first time around: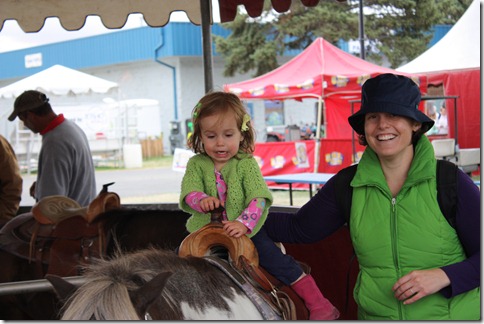 And her second time: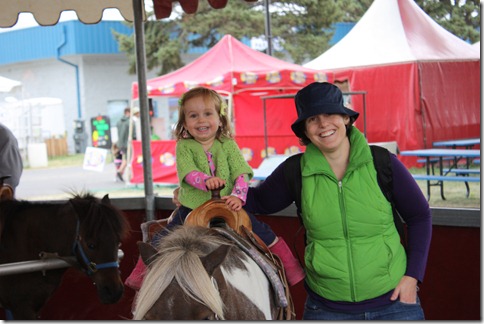 And her third: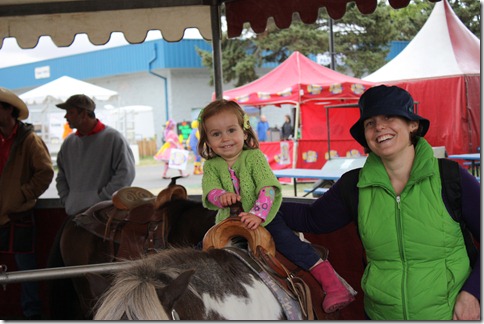 She LOVED it!!!
Let's see, next up in my pictures is Shaun mowing the lawn with Lu on his back.  It was the day before we left for Pennsylvania and I had a late meeting.  Super Daddy!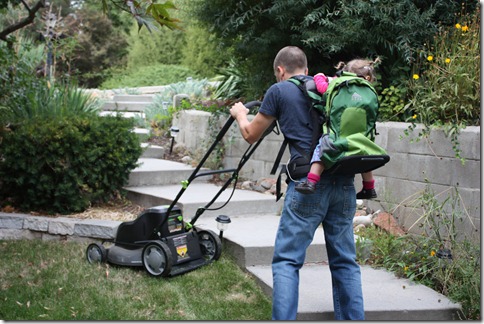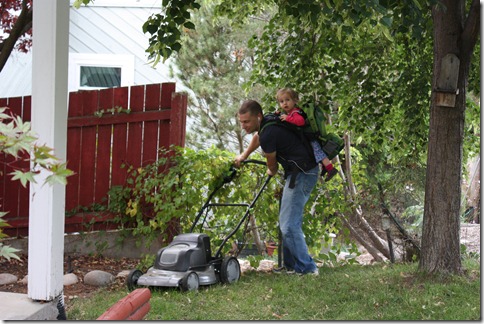 Next up on the camera is Pennsylvania!  Shaun's family lives North Eastern Pennsylvania.  The "big" cities around are Wilkes-Barre and Scranton (yes where The Office is based).  They live about 45 minutes from WIlkes-Barre, in the mountains by lots of lakes.
Here's Lu at one of them-she played for over 2 hours with almost no interaction from us-she wanted nothing to do with us!  She just wanted to watch the older kids and play with their toys.  She's getting so grown up!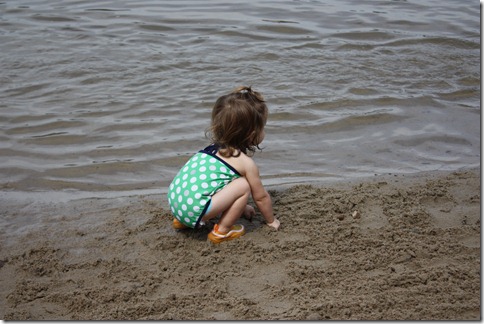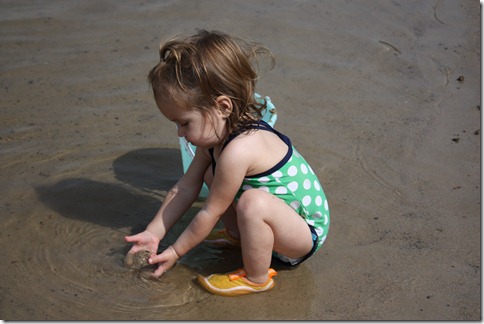 "Eating" ice cream: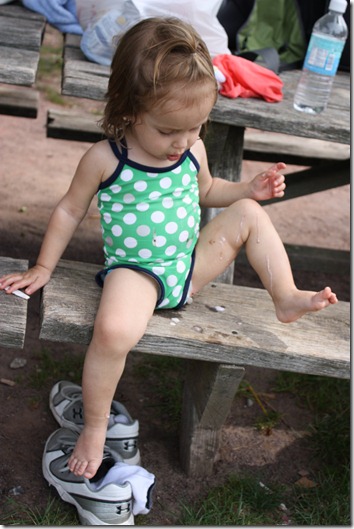 Here's the lake: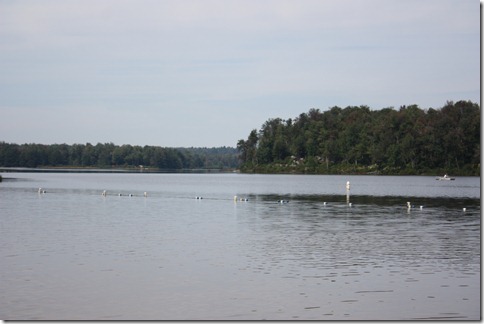 That night we went go cart racing!  Here's Great Grandma Titus, Gram (Shaun's Mom), cousin Tyler, and Lu: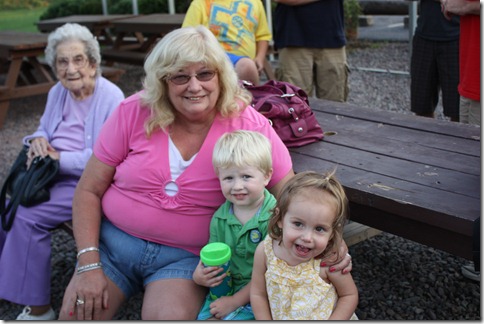 95 year old Grandma Titus and Lu: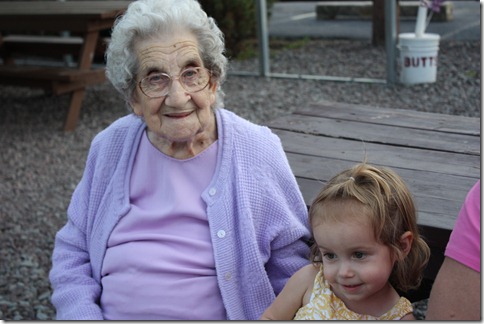 The guys ready to race: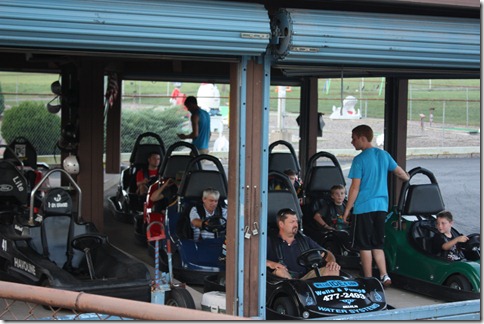 Aunt Kara and Lucy watching the race: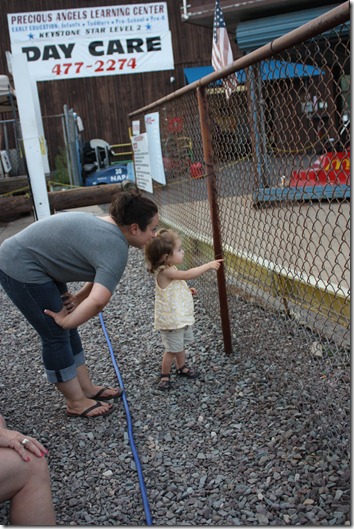 Yes, there really is a Day Care right next to the Go Cart race track!
Pop and Lucy playing: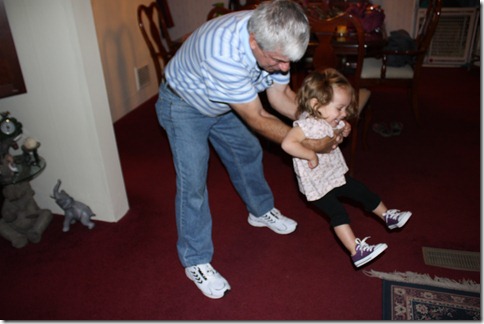 We went to the beautiful town of Jim Thorpe: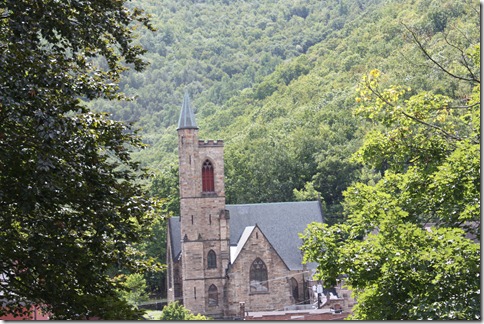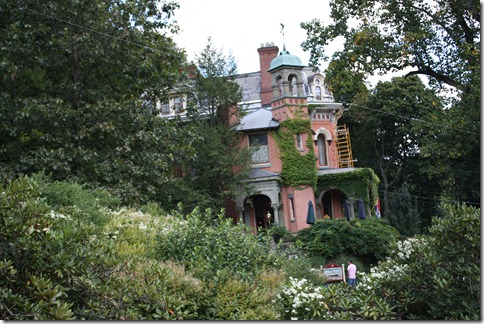 The next day we went to Knobles, a theme park where you don't pay to get in and just pay for tickets.
Lu wasn't so sure about the carousel: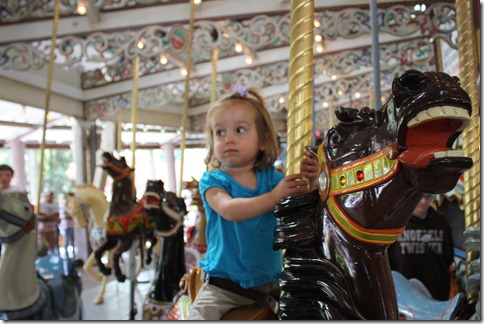 Nor was Jenna.  Jenna's Mom, Stephanie and I met when we were pregnant on Baby Center.  She lives near Shaun's family and I am so happy that I got to see her and Jenna.  Lu is 4 days older than Jenna and Jenna is about a foot taller than Lu!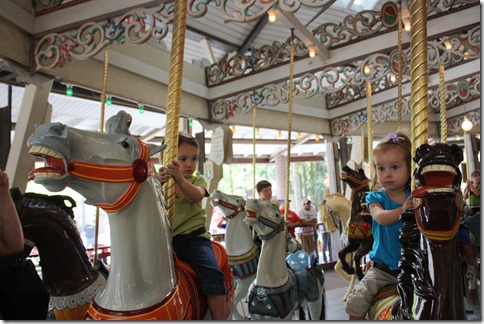 They had a blast at Knobles. Flying planes: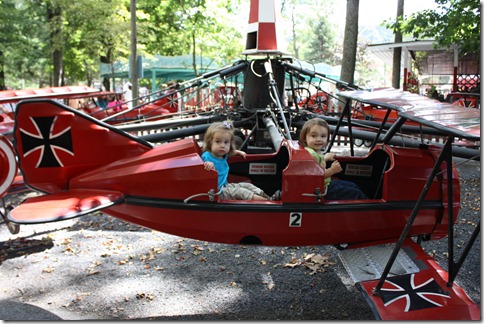 Going for boat rides: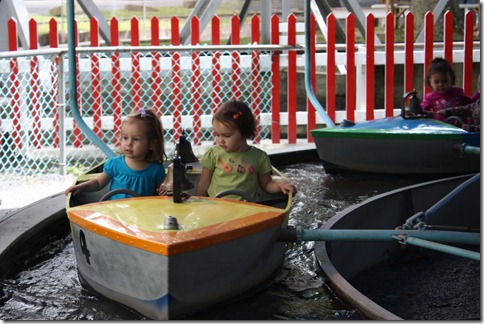 Driving Cars: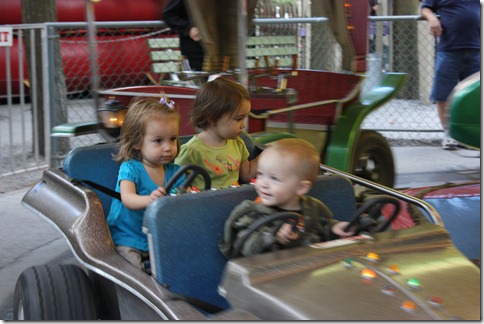 Riding trains: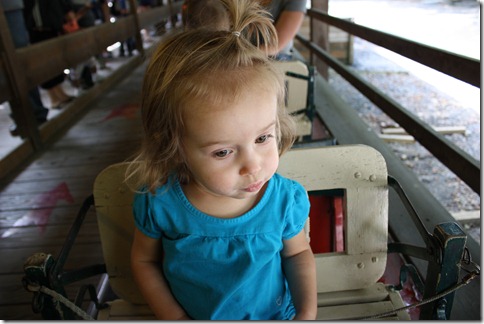 Flying in a Helicopter with Daddy: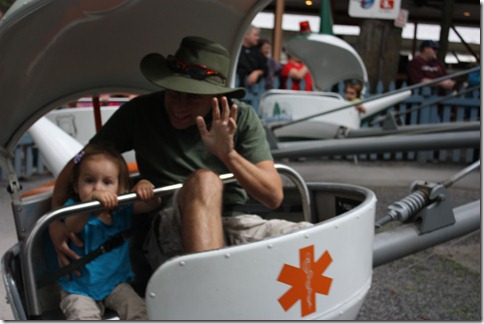 Driving fire trucks!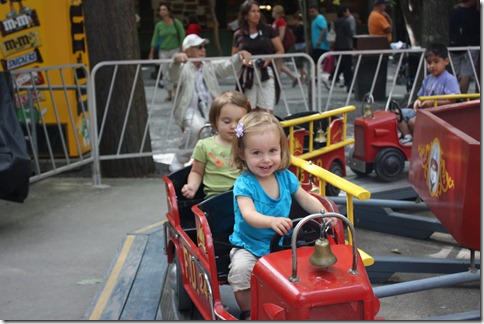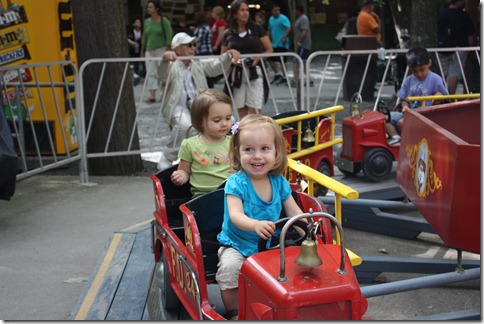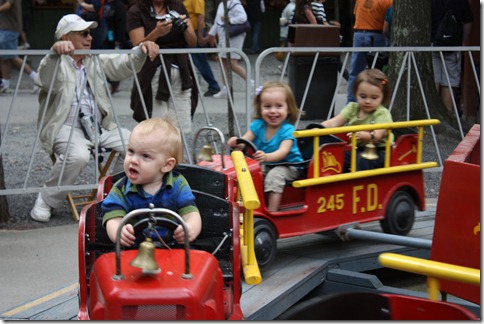 Big cars with Daddy!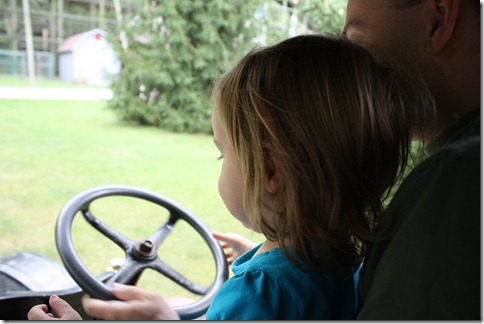 Here's Stephanie, Lucy, and Jenna: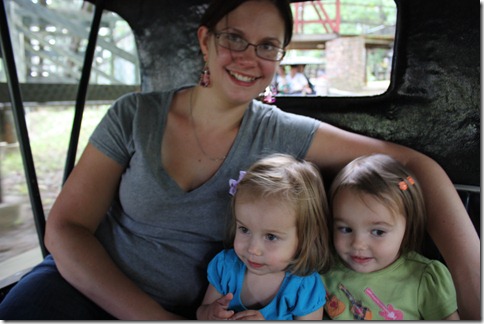 Knowbles (pronounced Keh-Nob-Els) was a blast!
The next day we went to Uncle Ricky and Aunt Kelly's where Cousin Tyler showed Lu how to drive his gator!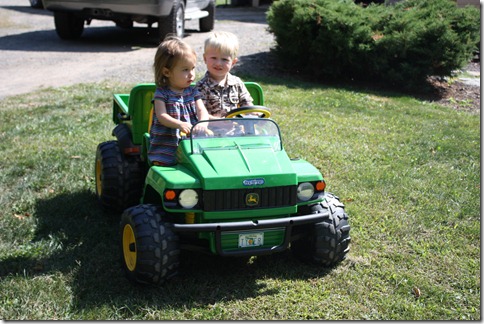 She kind of got it: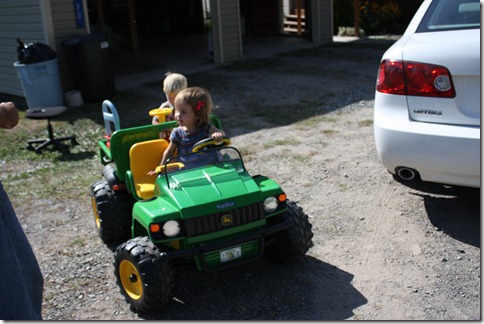 Later on in the week, we went to Hershey to visit Shaun's friend from High School-Claire and her husband Mike and son Max: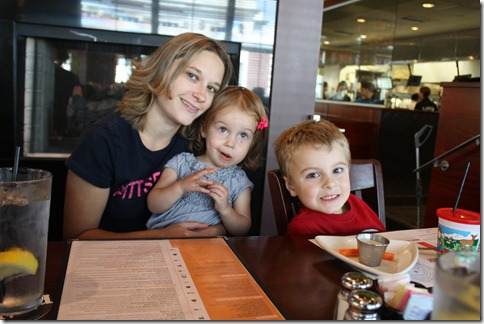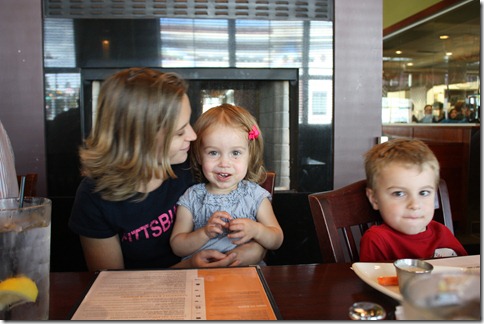 How cute are they?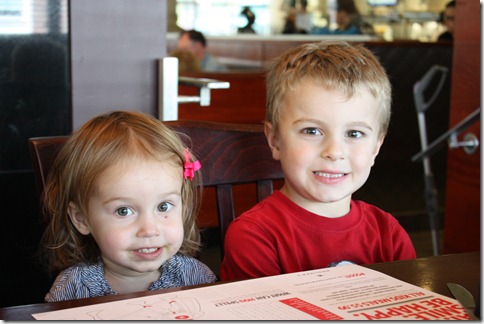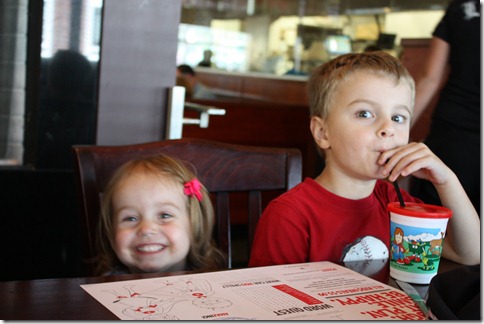 We then drove to DC to visit our friends from when we used to live there-6 years ago!  I can't believe it's been six years!
We went to the National Arboretum: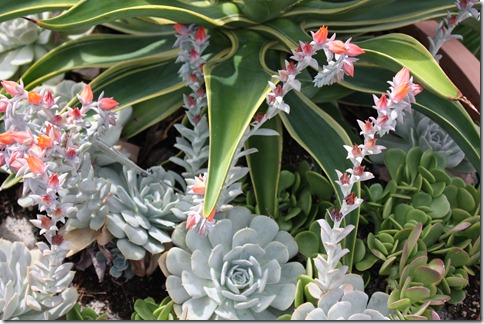 Which had an amazing exhibit on bonsai trees: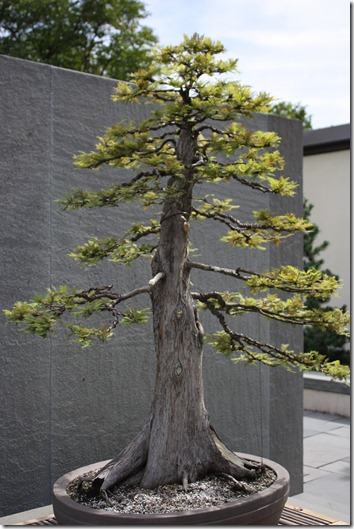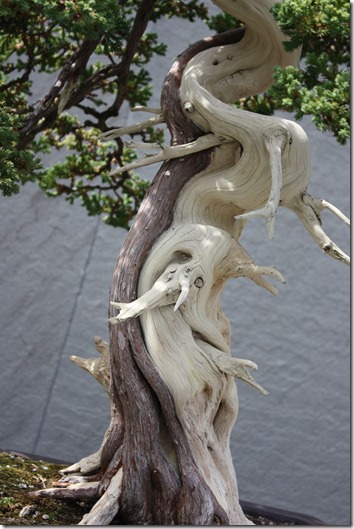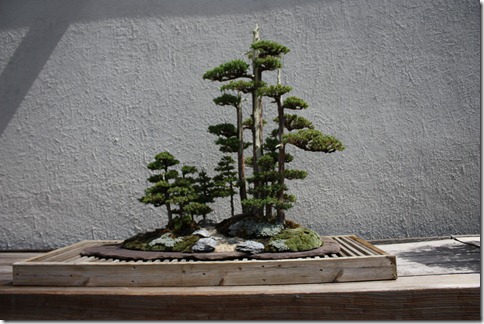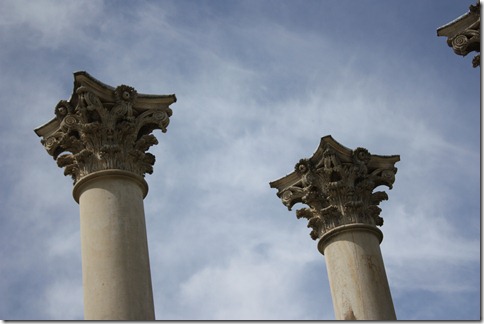 Butterfly!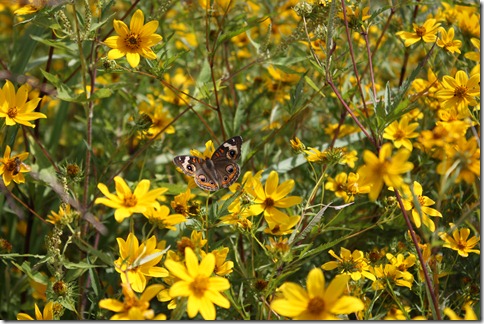 Feeding the koi: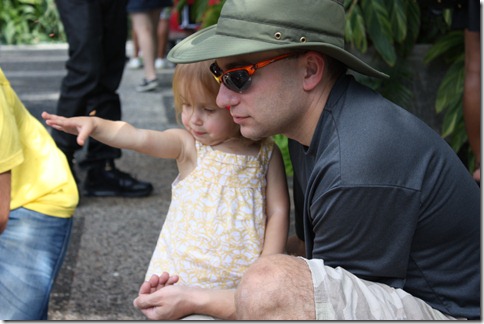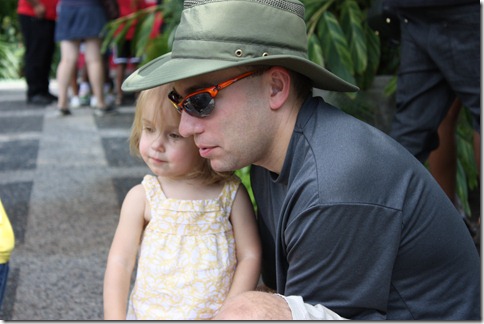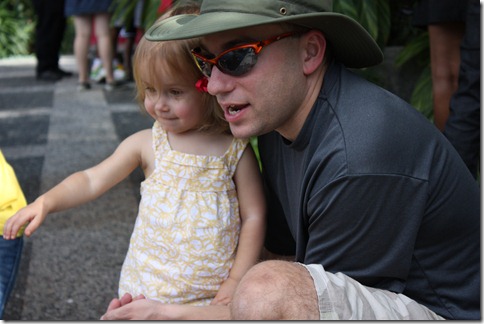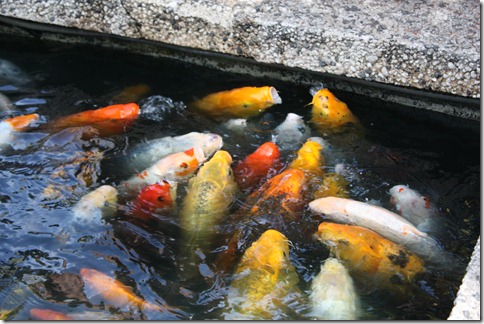 At the Baltimore Children's Museum: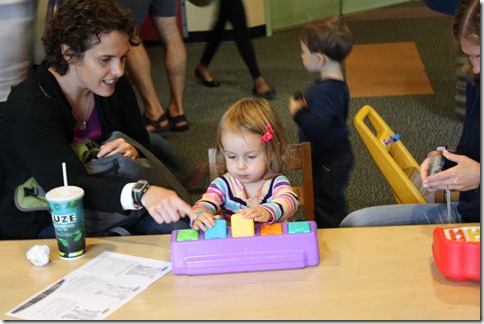 BIG BUBBLE!
And I'll end with a picture of my Mommy friends that I met up with in Baltimore (again from my Mommy board) Cole, Brya, Ryan, Matthew, Jesi, Me, and the back of Lu's head.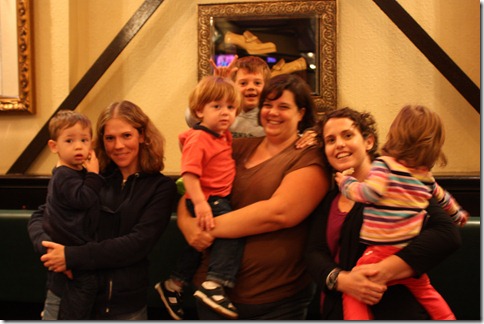 Whew. Are you still with me?
I'll be back tomorrow with pictures of the birthday girl.  She's turning 2 tomorrow!
Category: Uncategorized | Tags: baltimore children's musuem, bubbles, butterflies, fair, friends, gator, horse, knowbles, national arboretum, pennsylvania, soccer, trying something new, washington DC 8 comments »