We went to a pumpkin patch this weekend!  First the tractor came and go us: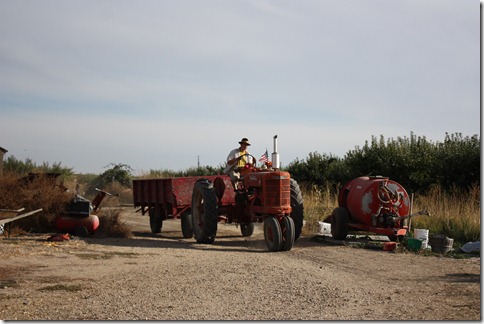 We all got on and rode out to the patch!
They took us out to a real pumpkin field with pumpkins still attached to the vine. Lu and Daddy looked: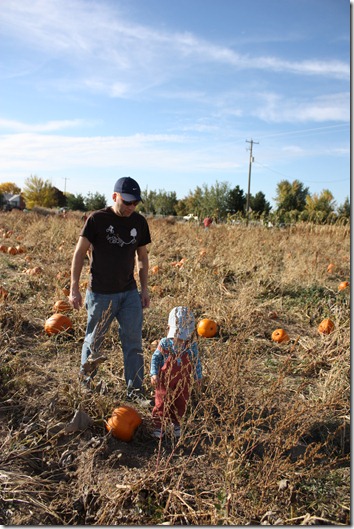 Uncle Will and Tessa looked: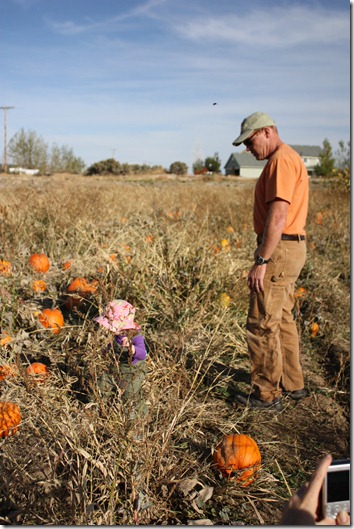 The girls looked: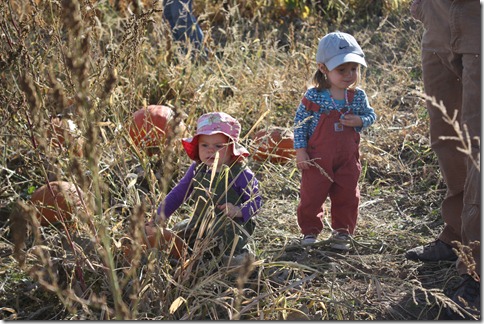 Lucy found one!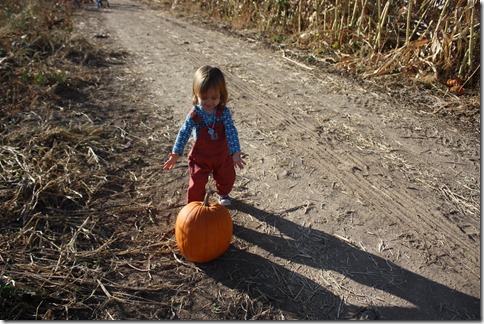 And tried to pick it up.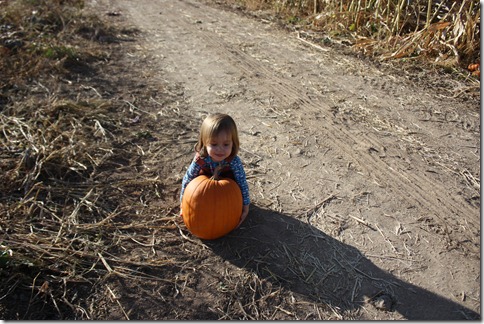 "It's STUCK Mama! IT'S STUCK!"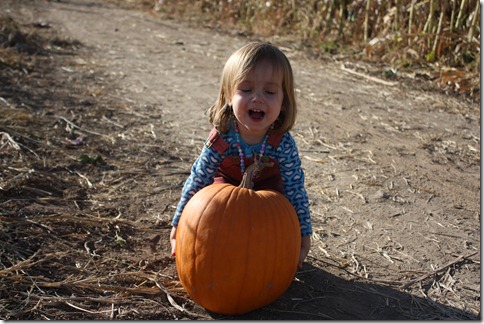 Tessa got one of a more manageable size.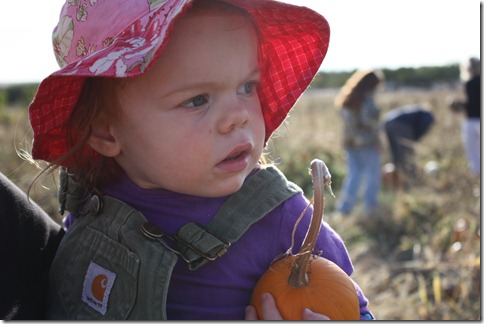 While they got weighed, the girls played.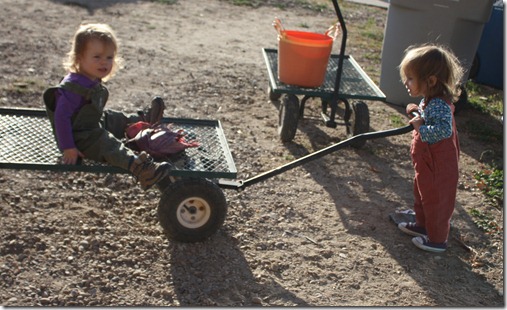 And afterwards we had really great Mexican food in Kuna! I got the Camarones Borrachos in a Molcajetes. YOM!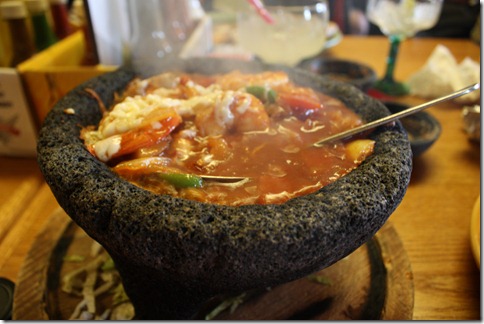 Lu liked it!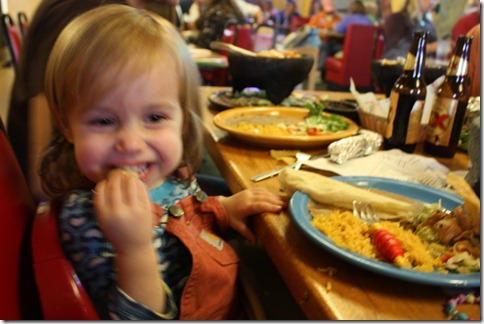 Our pumpkins are now safe and sound at home.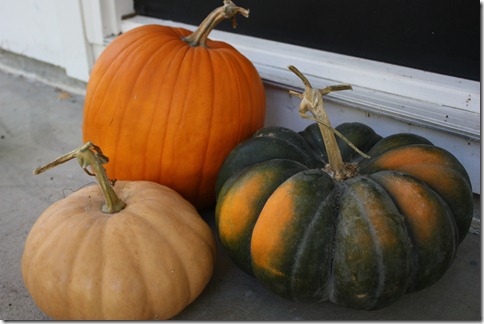 I have a bit of a pumpkin obsession and I'm only allowed to buy 1 pumpkin for each member of the family (pets don't count) and I have to be able to carry them myself. (Shaun is SO MEAN-a girl wins one 125 pound pumpkin 6 years ago and never lives it down…) I'm happy with my purchase.  The 2 non-traditional looking pumpkins can be baked and eaten and are quite delicious. SCORE!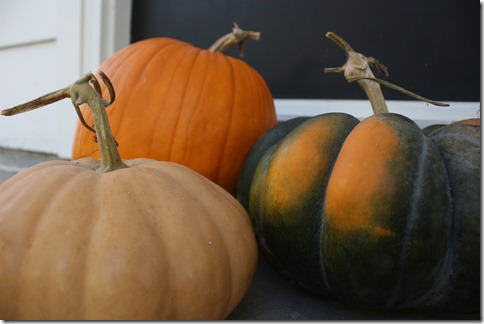 I also got some amazing local, raw, honey.  I can't wait to break into that stuff! Have I mentioned lately that I love it here?!?!?!
Category: Uncategorized | Tags: Boise, kuna, mexican, pumpkin patch, pumpkins 6 comments »