WOW!  I had a FABULOUS birthday and weekend.  I took the day off on Friday and went to the spa.  I got a massage and facial.  The facial was absolutely amazing.  I was in another state of consciousness during that facial.
Friday night was my BIRTHDAY PARTY!
My sister, Willy, and Shaun REALLY outdid themselves.  Check out this gluten free and mostly milk free cake: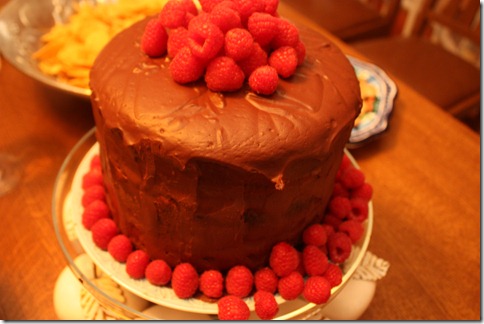 Numerous people commented that it was the best CAKE (not the best Gluten Free Cake but best CAKE) they have ever had.  My sister hit this one out of the park.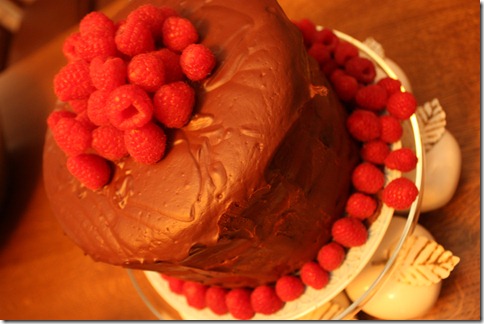 Her house looked gorgeous: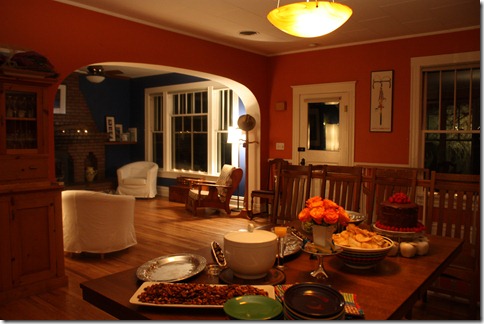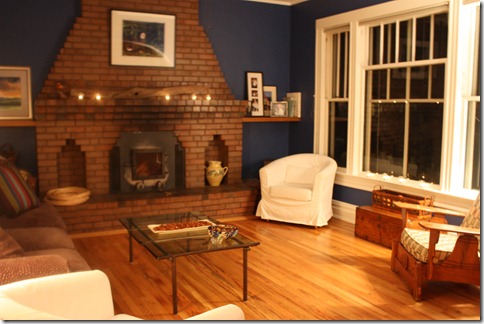 The food was all gluten free and AMAZING. As were the flowers.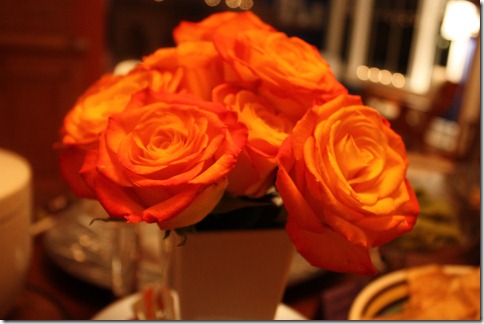 They even sang to me!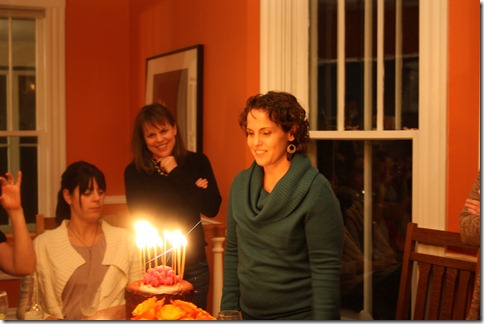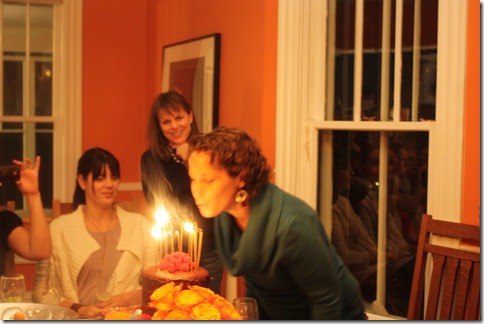 The Margaritas were STRONG and good!
Everyone kinda looked like this by the end of the night: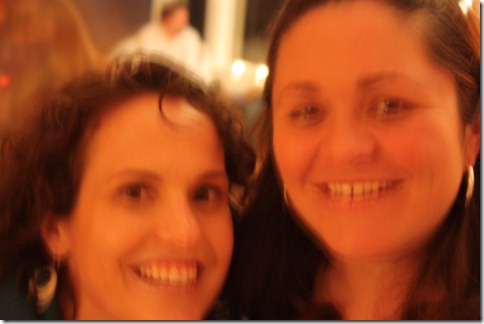 Ahh, that's better: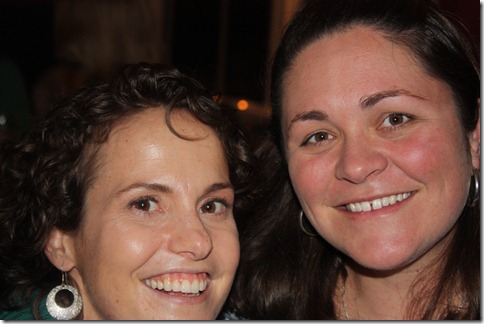 (Luke evidently doesn't know how to use zoom

)
The happy hostess: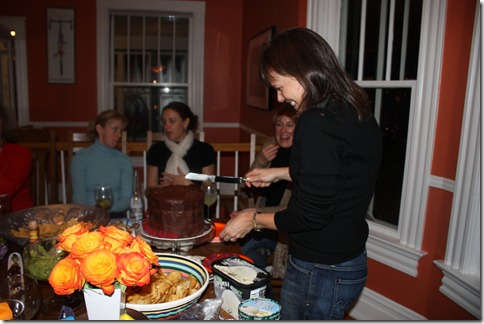 My piece with dairy free ice cream! (She thought of everything peeps!)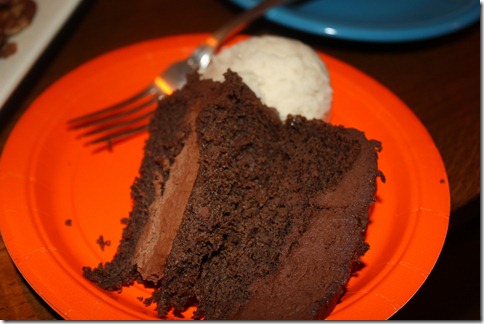 It was seriously the best party I have EVER been to.  NO joke.  I love all my friends-new and old.  This really is home.
The next day we woke up to snow!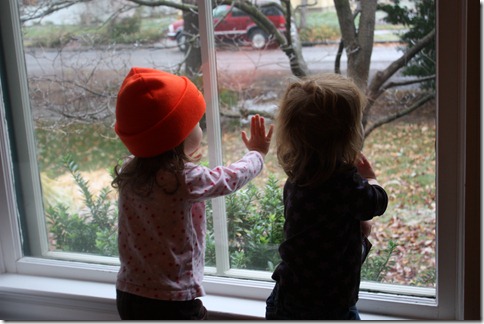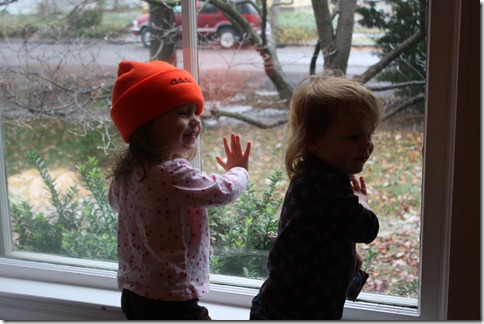 Not a lot, but snow none the less.
Yesterday, I hosted Megan's baby shower!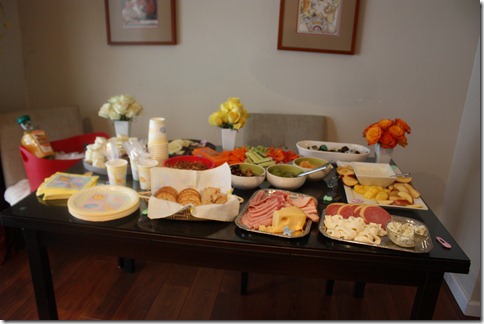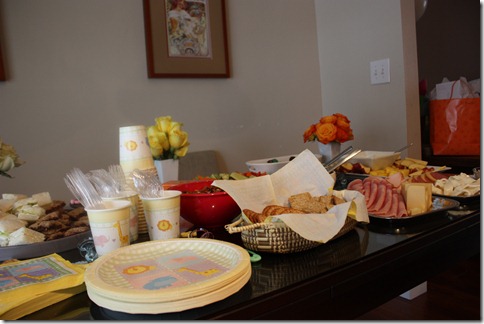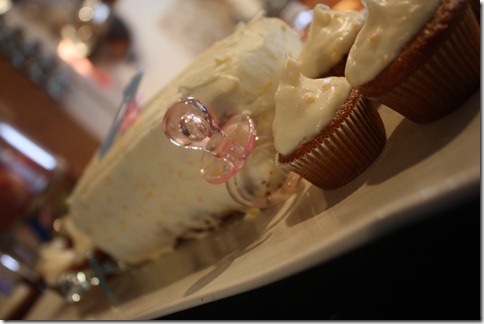 (My sister strikes again!)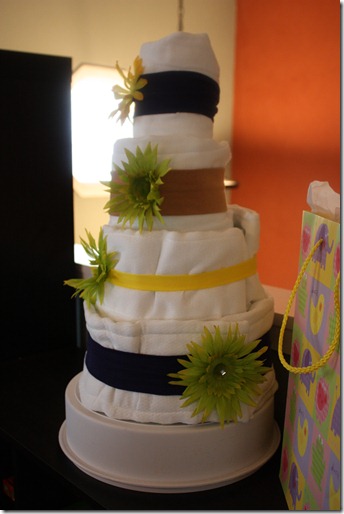 Presents!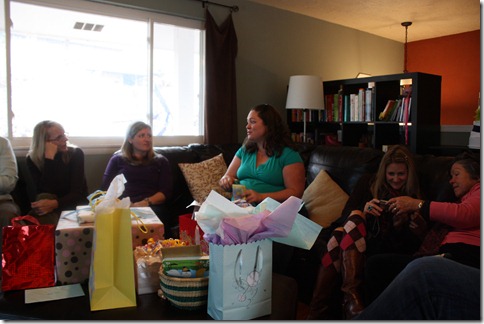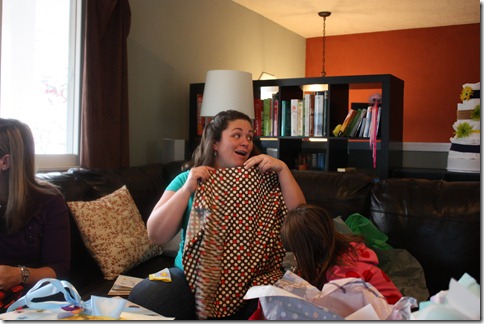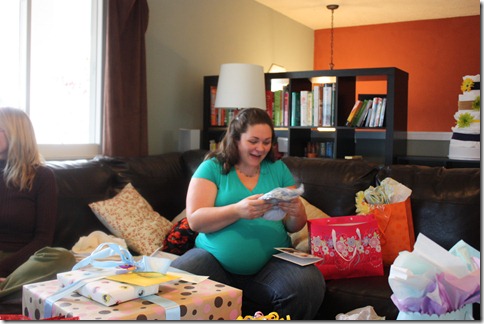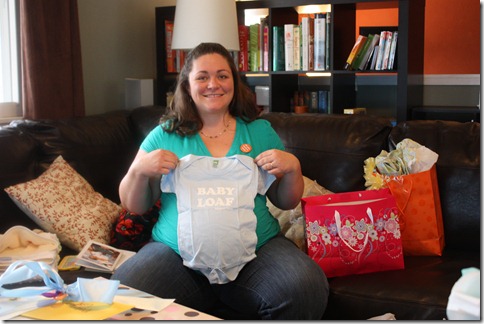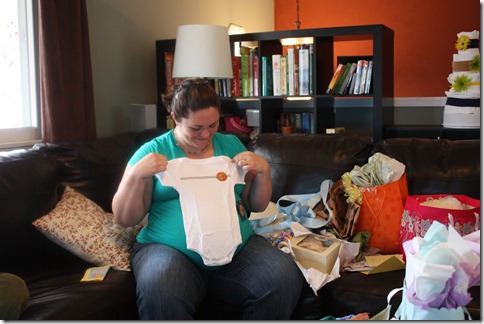 This one cracks me up.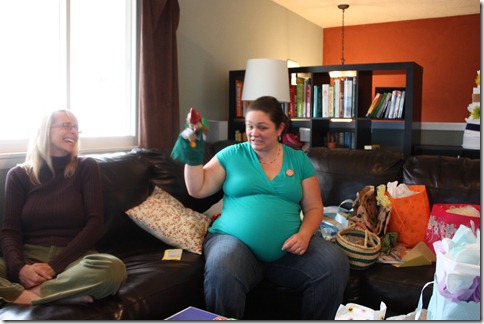 Mommy and Grandma Mikey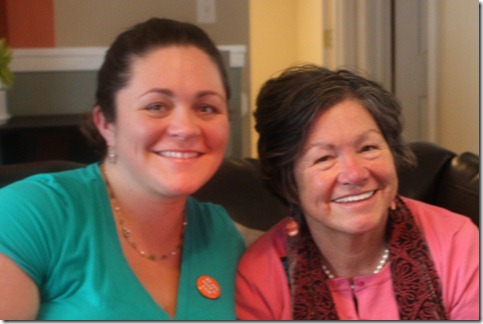 11 years after moving in next door to each other at Porter.  Go Banana Slugs!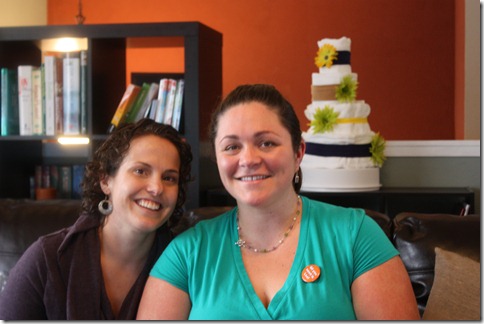 My co-host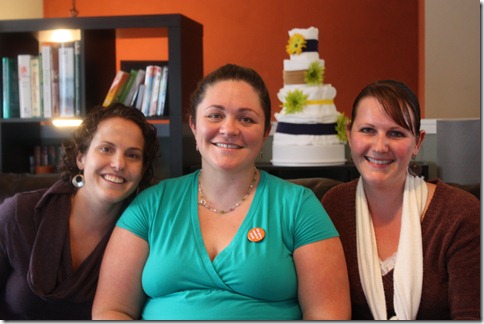 Megan is going to be such a wonderful Mommy.  Baby Loaf is one lucky kid!  I feel so fortunate that I got to host the shower and do something nice for Megan and Luke.  They are truly wonderful friends and I'm so thankful that we live 3 miles away from each other!
More snow fell during the party.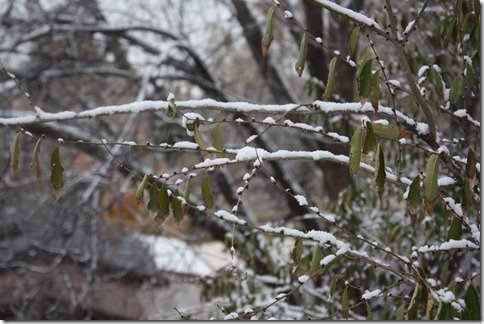 And we woke up this morning to this: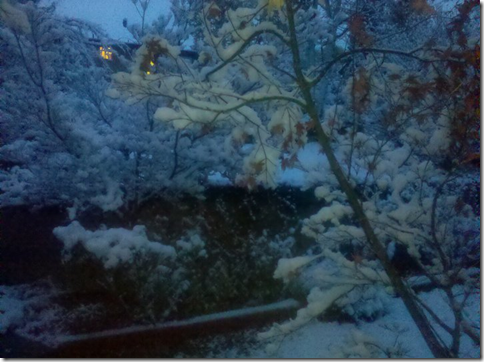 And here's Lucy telling Mommy: "Lotsa snow Mama! Lostsa snow!"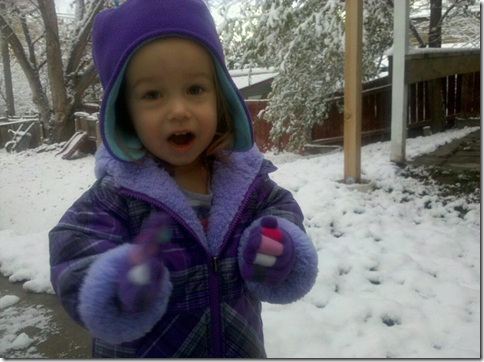 The weatherman is predicting 5-10 inches by Tuesday night.  Wednesday it's supposed to be sunny but the high is 15 and the low is 4.  It appears that we are NOT in California anymore!
Next up?  Thanksgiving for 12.  You should see my ham.
Category: Uncategorized | Tags: baby loaf, baby shower, birthday, cold, gluten free cake, Idaho, snow 3 comments »