Today I'm thankful for business travel!  As much as I complain about it (really, who likes to be away from their awesome husband and beautiful daughter?), it really is nice.  I'm in the Bay Area for work right now and I'm staying at a fun hotel in San Francisco.
It's funky!  I'm right across the street from the entrance to Chinatown (commence crappy phone pictures):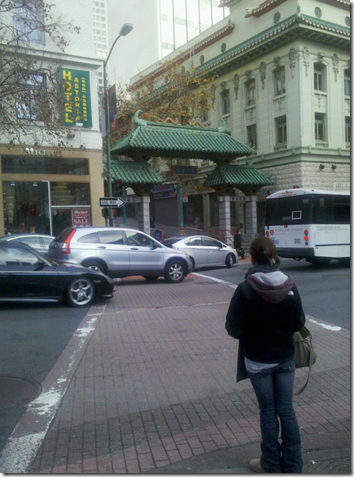 My room is REALLY small: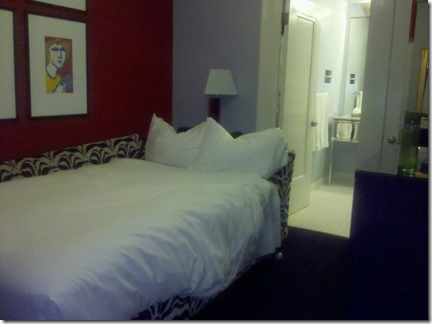 But wacky!  As are the hallways: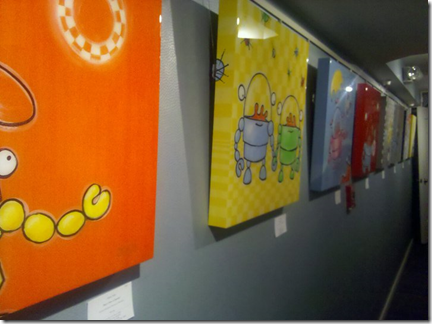 Last time I was here, I stayed at the Four Seasons.  That was nice!  All the rooms at other hotels were booked and it was a Quality Inn for $175 or the Four Seasons for $185.  I chose the Four Seasons!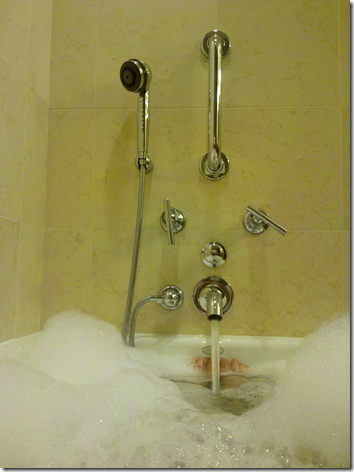 I've also gotten to stay at The W in Manhattan because of work!  I took the red eye both there and back so that I could spend 2 days on my own in New York (travel time for my co-workers).  During that trip (which was over 4 years ago), I got to eat at a 3 star Michelin restaurant (Le Bernadin) and a 1 star (Gramercy Tavern). Le Bernadin was the most amazing culinary experience I've ever had.  The trip to New York was pretty extraordinary.  It's the only time I've been!
Traveling for work is fun-most of the time.
I can't wait to get home though!
Category: Uncategorized 4 comments »