I go through phases with salads, sometimes I love them and other times I want nothing to do with them.  Ever since I learned how to make my sister's shallot dressing, I always want salad.  I almost have one every day.  It's simply amazing.
Ingredients: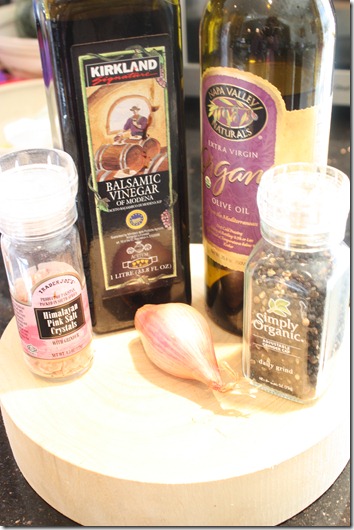 For a large salad for 1 or side salad for 2-3 to share. All measurements approximates

-1/4 inch cut from a shallot
-1/4 tsp high quality salt
-1.5 TBSP Olive Oil
-2 tsp Balsamic
-ground pepper to taste
Cut approximately this much shallot: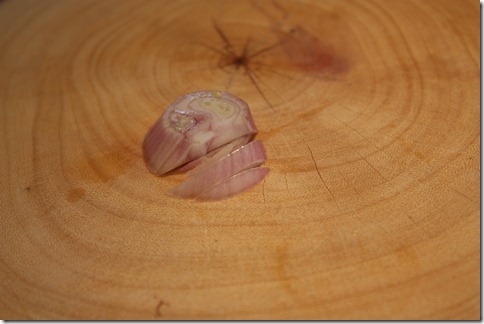 Then chop it up really small (I had already started when I remembered that I needed a picture of how the piece I cut off).
When it gets pretty finely chopped: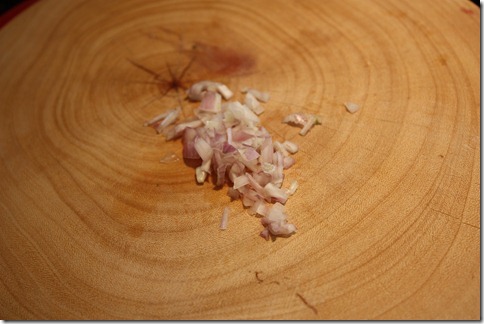 Add salt: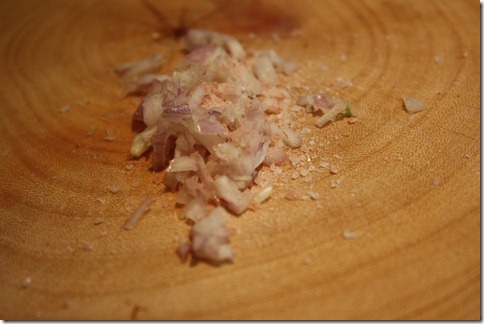 Chop until it gets all pulverized and liquid-y.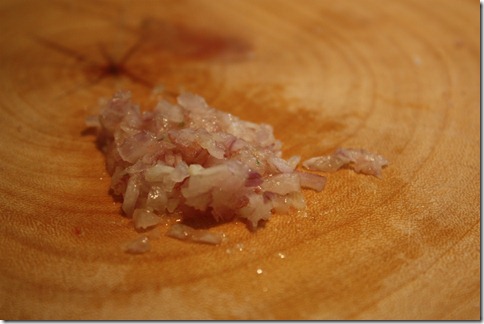 The longer this mixture sits, the mellower it gets. I try to pulverize my shallots before I make anything else for my meal.  It can sit like this on the lettuce too.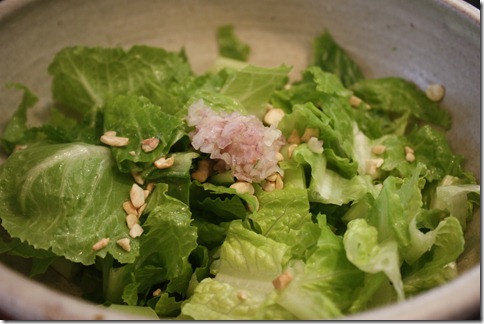 Right before you're ready to eat, add the olive oil: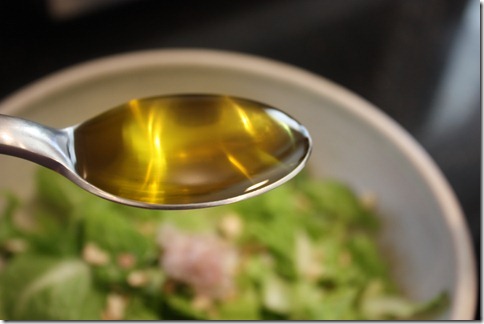 And balsamic: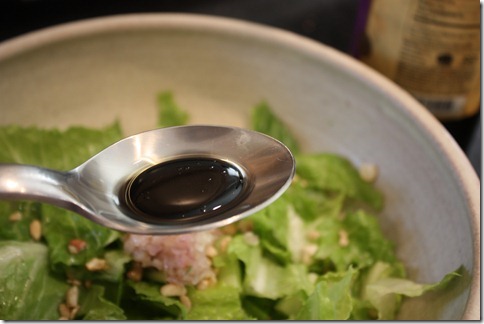 *Tip-You want about a 1 part balsamic to 3 parts Olive Oil ratio.
Add pepper and toss well!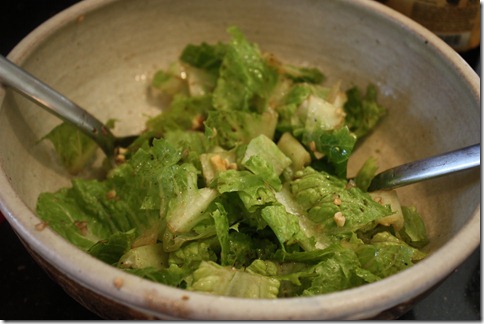 Enjoy!
This salad was only romaine, some cashews, and the dressing.  It was delish!
Thanks Lissa!
Category: Gluten Free, Recipes | Tags: cooking, recipe, salad, shallot dressing 12 comments »