It's been cloudy and grey in Boise the last few days.  Actually today there are blue skies but Lucy is at daycare so no pictures yet!
Anyway to take pictures of a moving child in low light (not an easy feat!) I use a higher ISO (my cameras highest is 1600 and I normally use 200) and then a wider aperture (F4.5 on my camera) so that my shutter speed is faster (thanks for the tips Laura!). 
I think my results were pretty good!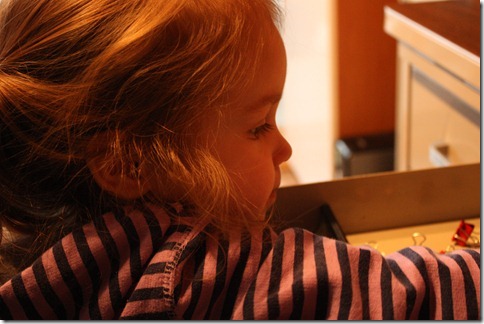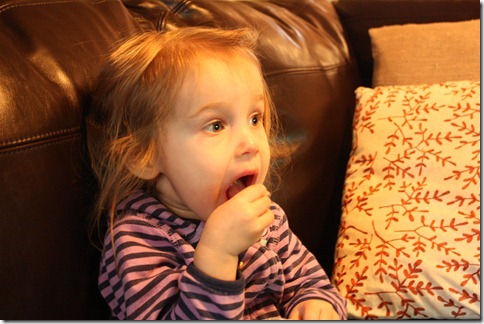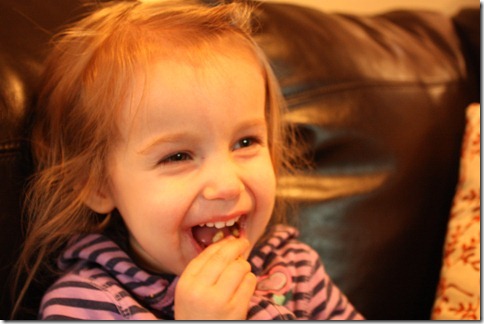 The birdie boo!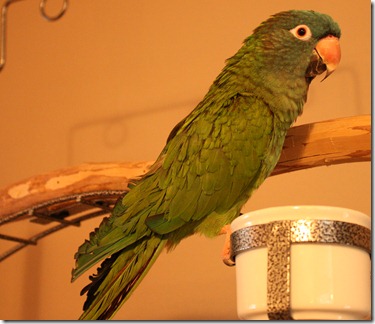 And I took this one, for fun.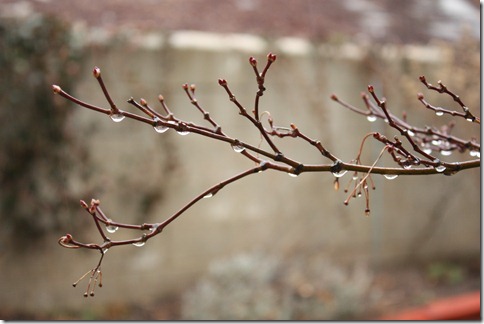 Category: Uncategorized | Tags: low light, photography, Understanding Exposure One comment »