April 29th, 2011 — 7:07am
How did a whole week go by?  Oh right, I've been insanely busy and haven't had time for much of anything.  Sorry about that.
This week I'm thankful for child wonderment. Easter was SO FUN this year because Lu was SO excited about the Easter Bunny.  She just thought he was the coolest!  It was incredibly fun to experience the holiday through Lu's eyes.  I LOVE that she's getting to an age where everything is fun and exciting and new.  It's awesome!
Both Lu and Tessa really wanted to SEE the Easter Bunny, but sadly, this was as close as they got: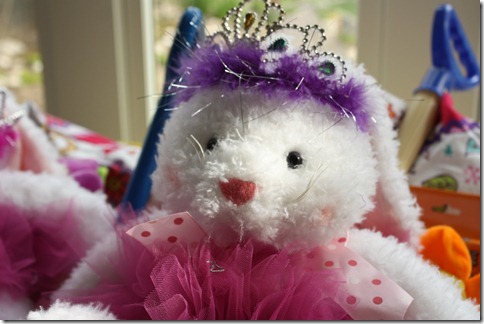 My Mom made them princess bunnies that they can dress up-SO CUTE!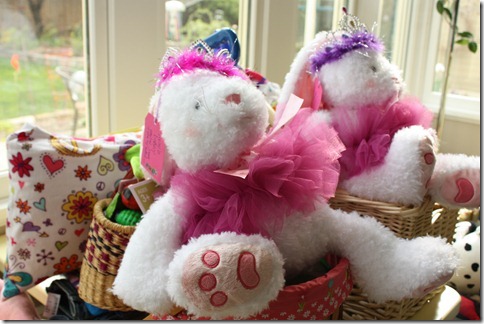 Our friend Rebecca came over for the egg hunt and brought these cute little paper mache eggs that she and her son Ollie made and filled with candy.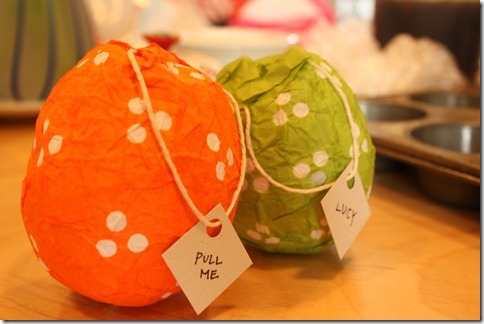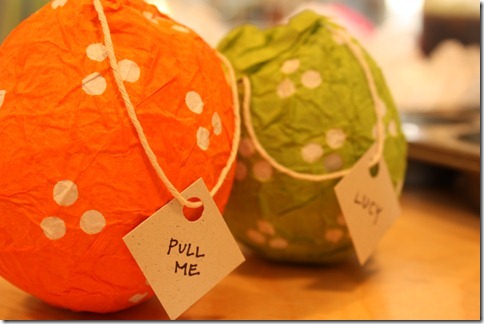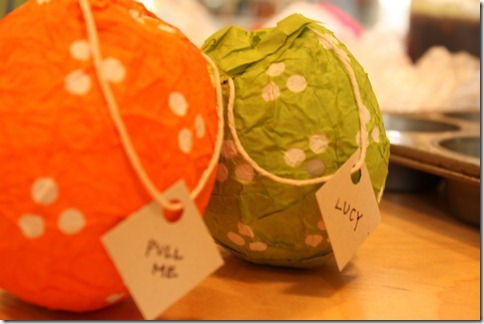 It was egg hunt time!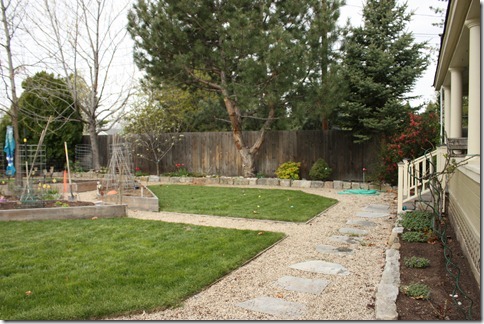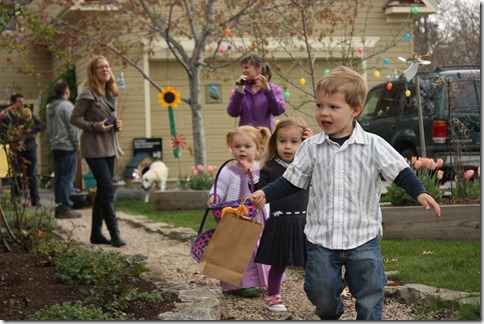 Found some!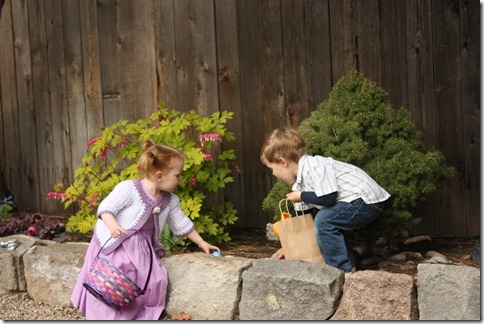 Lu was very particular about the type of eggs she wanted. "Where are the small pink eggs Mama?"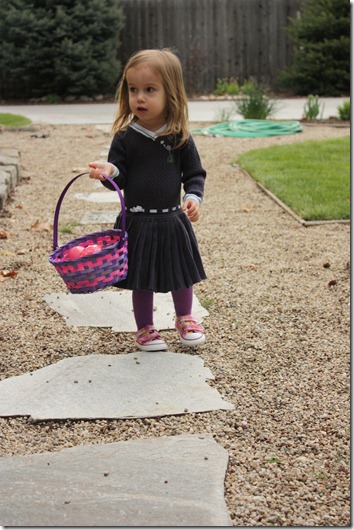 "There's one!"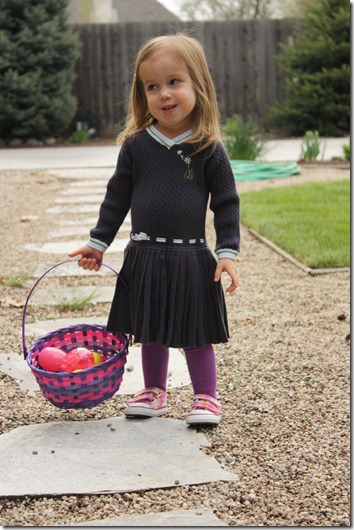 "You mean, these things have treats?!?!?!"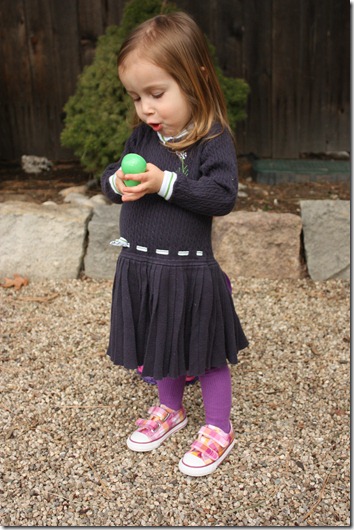 "Lu-Smile!" "CHEESE!"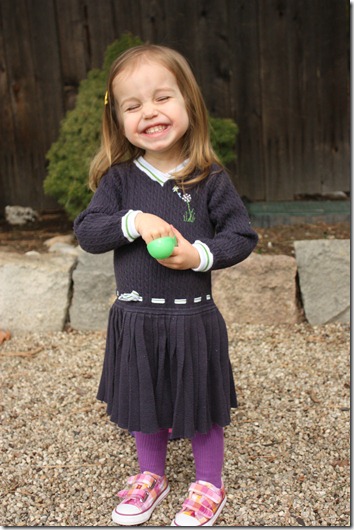 Look at the loot!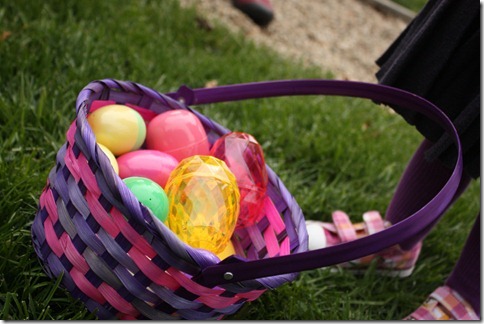 "mmmm…Candy bracelet!"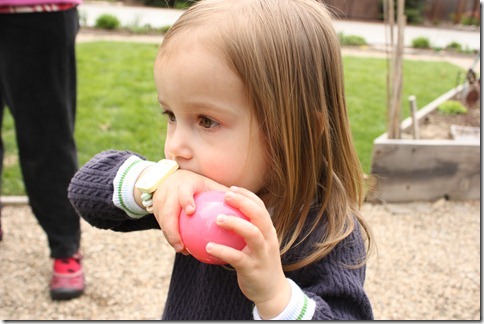 Two Cousins…and Ollie!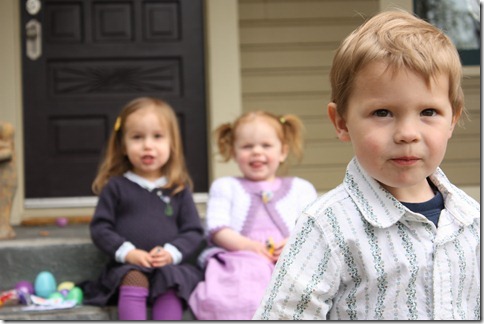 We're in trouble with these two.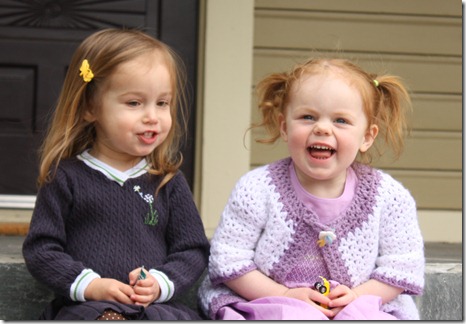 I love these two: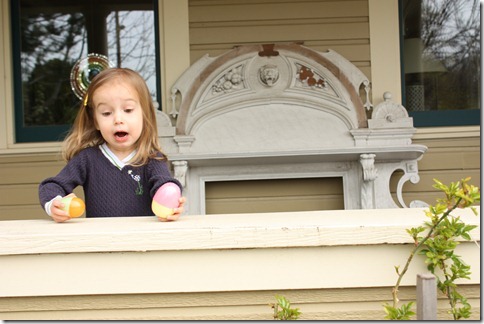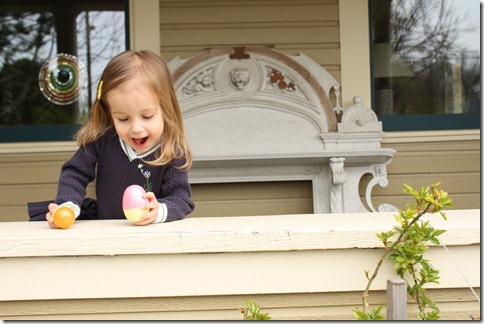 Trouble!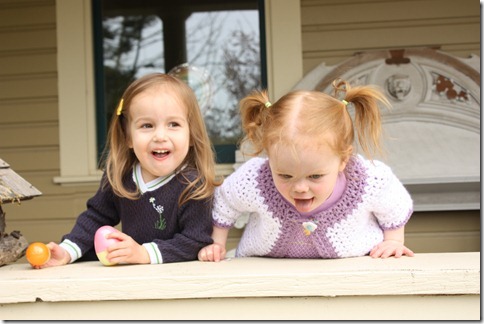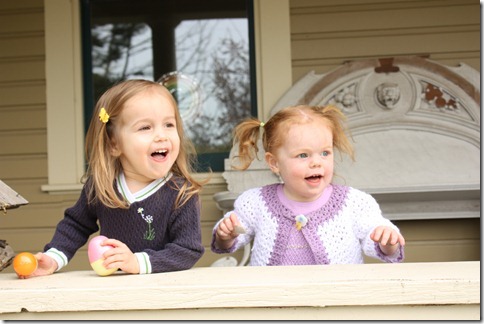 And I came home to kale sprouts!