Happy Earth Day!  Today I'm thankful for our Earth

I'm very excited to start a garden this year.  I hand tilled our little part of earth ALL BY MYSELF!
Here it is about 1/4 of the way done: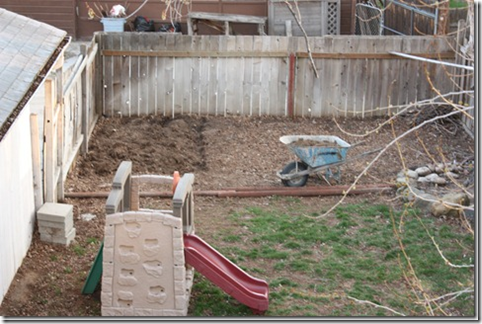 And totally done:
Here's my garden plan: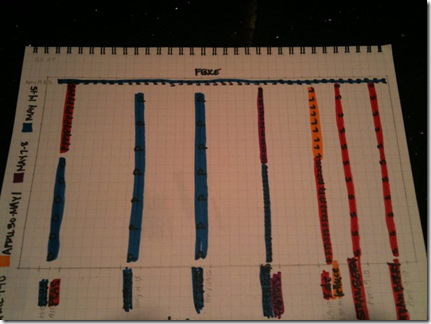 Okra, peas, peppers, green beans, carrots, kale, lettuce, strawberries, and sunflowers along the back fence-Color coded to the date I need to plant them outside. Tomatoes and cucumbers will be planted in Grow Boxes up on the deck.
The kale is in the ground.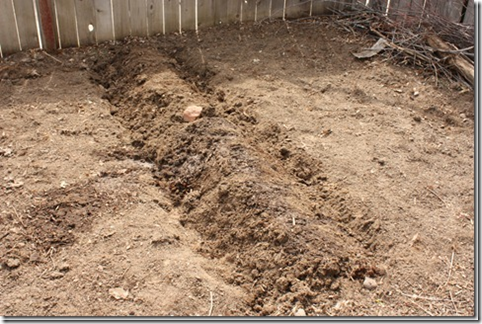 As are the peas.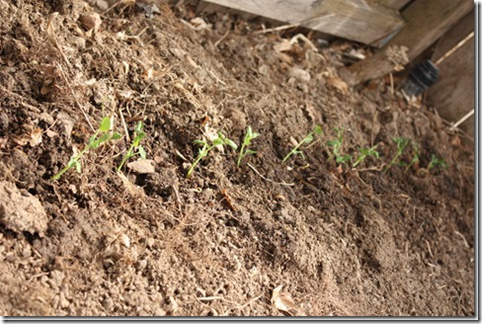 And the okra and peppers are started inside. I have the seeds for the carrots, green beans and sunflowers. Tomatoes, cucumbers, lettuce, and strawberries will be bought after the danger of frost is past (hopefully by May 10th!).
I'm excited to garden this year and to teach Lu that food comes from the earth NOT the store!
Category: Uncategorized | Tags: Earth Day, EarthBox, garden, Gardening, Thankful Thursdays 2 comments »