Today I'm thankful for BIRTHDAYS!  I love, love, love birthdays.  Every birthday should be celebrated and I love helping people celebrate theirs.  One of the reasons we went to visit my 'rents was because it was my Mom's birthday and she wanted to go to Disneyland.  Go to Disneyland we did!
We started on my Mom's favorite ride, the Carousel!
I hate that this one is blurry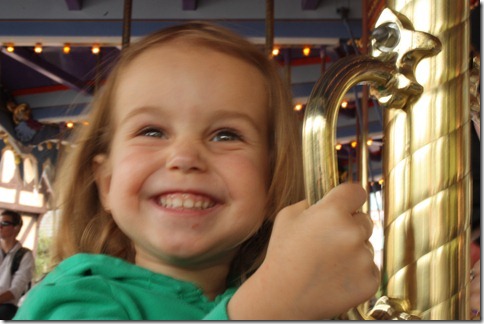 Cousin Luke got in on the action too.  As did Mimi (my Mom) but all of my pictures of her did not turn out.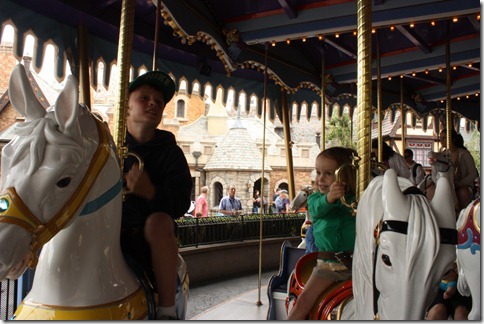 Next up was Dumbo!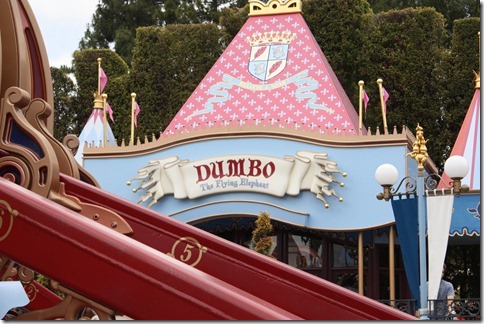 Lu waiting to get on (one of my favorite pictures from the trip):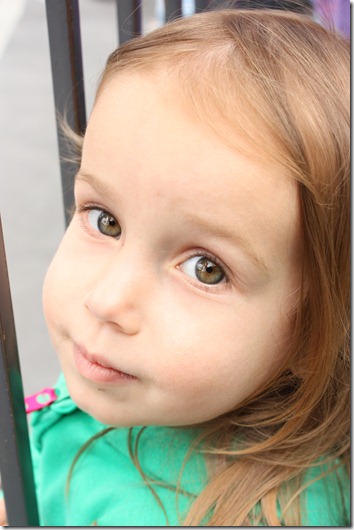 Luke and Papa were behind us: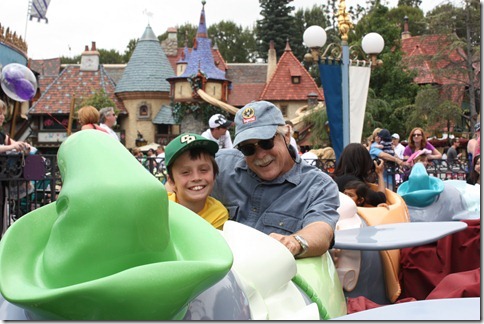 Lu loved it!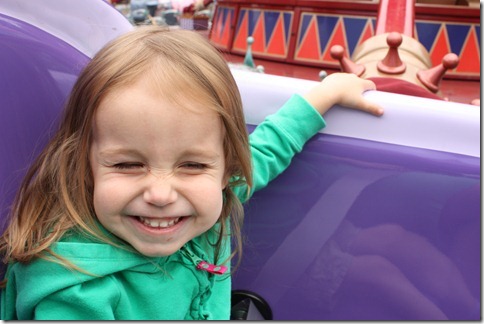 Next up was my Mom's other favorite ride "Small World".  My Mom and Lu putting a penny in the water: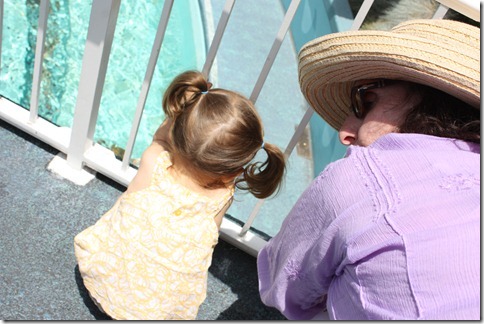 Then we went to Toontown to meet Mickey and Minnie!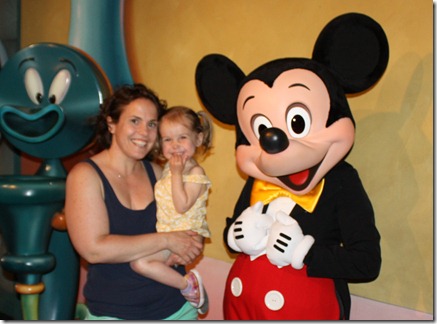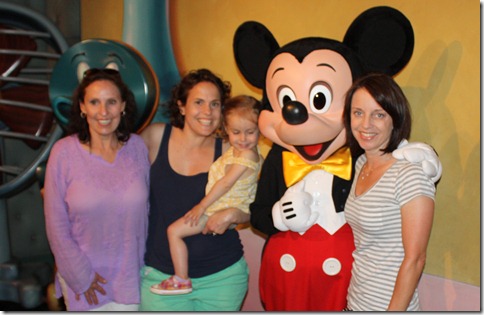 I will spare you the pictures of Minnie since Lu got sunscreen in her eyes moments before meeting her and was in tears

Lu also REALLY wanted to drive a car!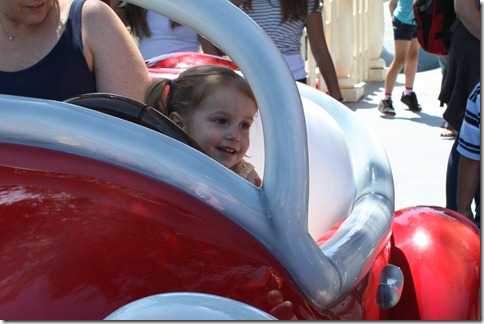 Then it was the train all the way around the park!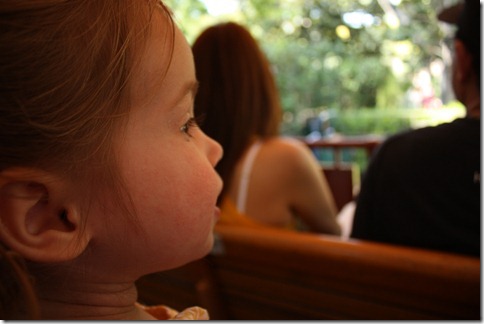 Last was the Jungle Cruise but I didn't get any pictures of that unfortunately.
Before leaving the park, Lu got a balloon, ears, and ice cream! She was a happy girl!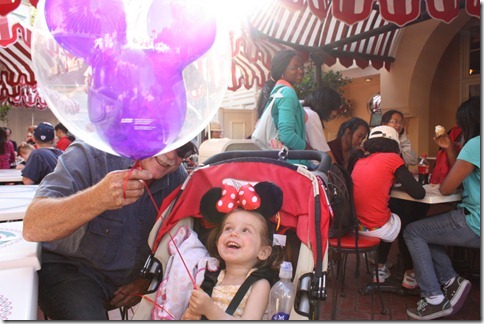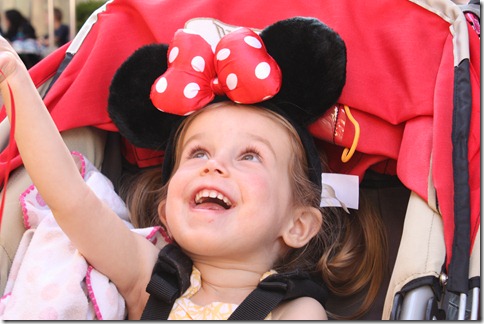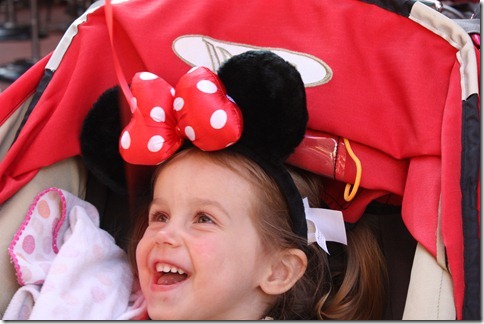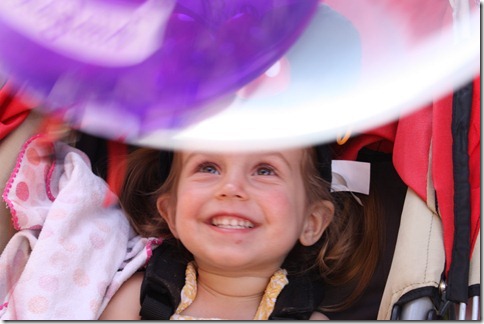 And TIRED girl!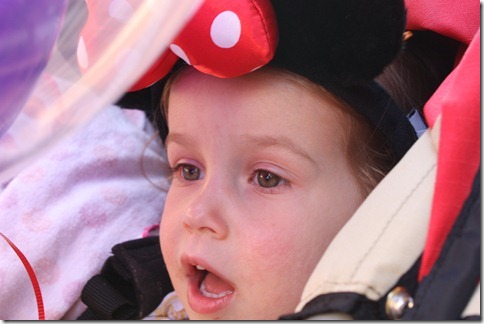 Luke had a blast too.  He and Papa went on some of the more age appropriate rides and then when Papa needed a rest, his Mom (Aunt Sheri) went on others.  He had quite the day and got to do basically all he wanted to do.  Something that the youngest of 3 boys doesn't get to do very often!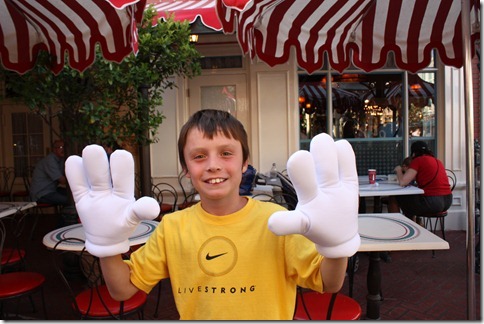 Luke and Sheri: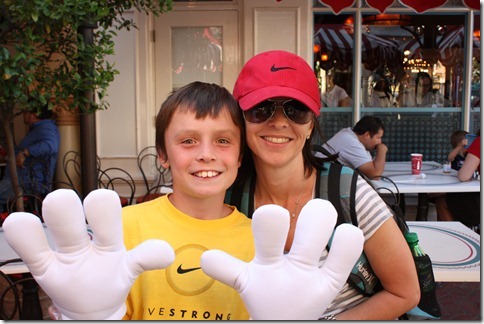 Mimi, Luke, and Papa: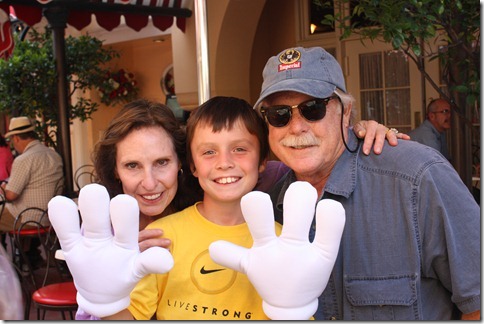 I think Lucy has had it: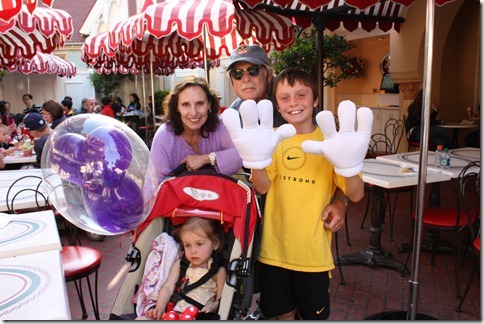 Love this picture though: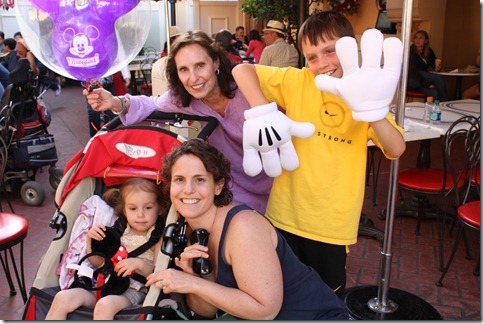 These too:
It was a blast!  Happy birthday Mom/Mimi!
Category: Uncategorized | Tags: birthdays, disneyland, Lucy, Thankful Thursdays 4 comments »