I can't believe that I haven't been home on a weekend in 5 weeks.  Even though it was all fun stuff (vacation, camping, etc.), I cannot tell you how nice it was to have a weekend at home with nothing big on the agenda.
Friday night we had a BBQ at Megan and Luke's for Megan's Mom's birthday.  It was HOT that night but we still had a blast.
Playing Frisbee!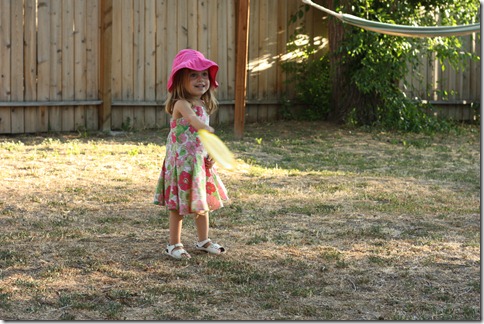 You can see Lu's new haircut in these pictures: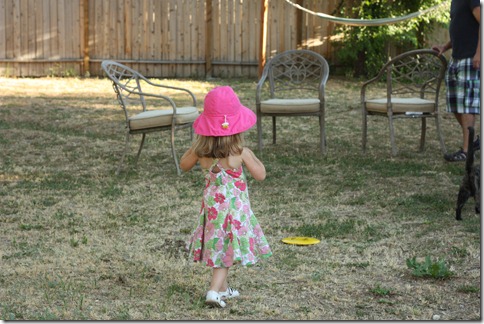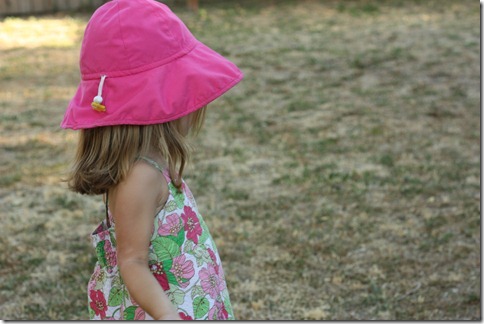 There were flowers from Megan's garden that I arranged. Arranging flowers is not my strong suit but I thought these turned out really nicely.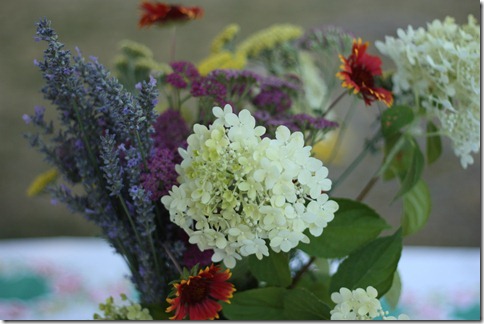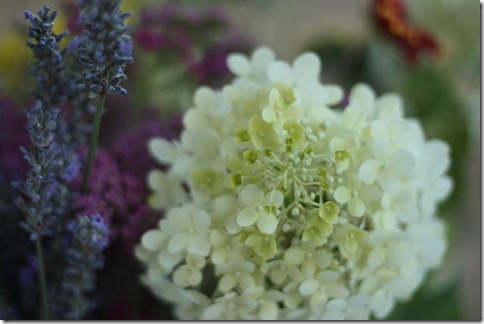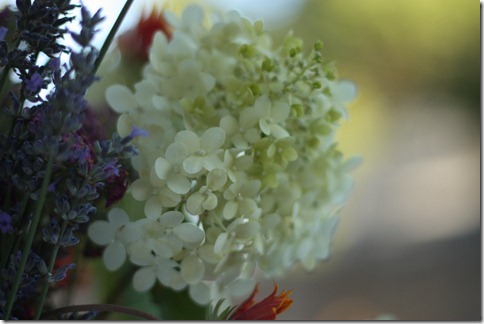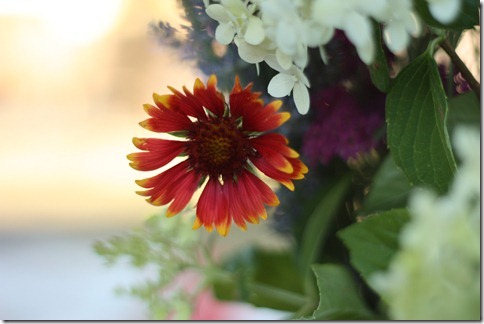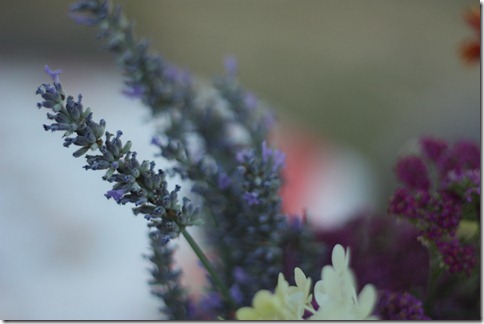 We had a HUGE salmon!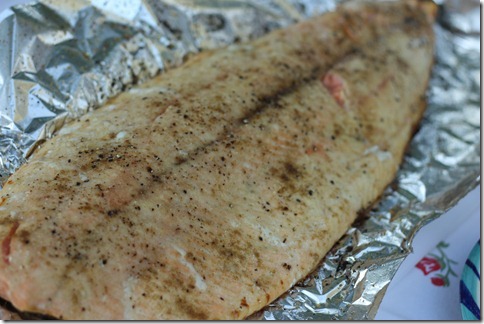 Everybody enjoying the feast!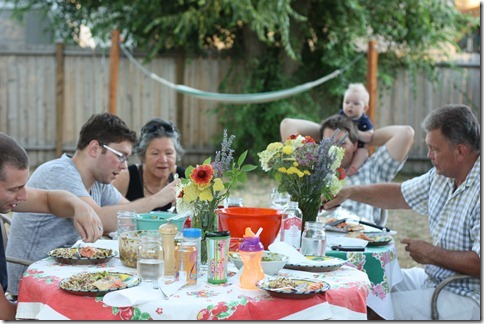 Porter's Gramma and Lucy hanging out: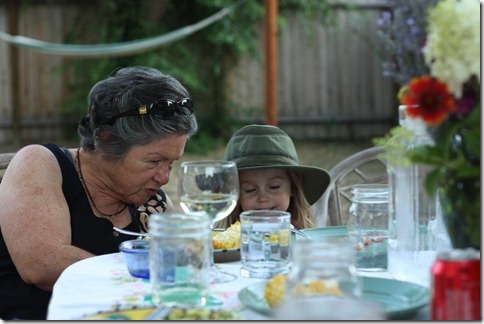 Fireworks!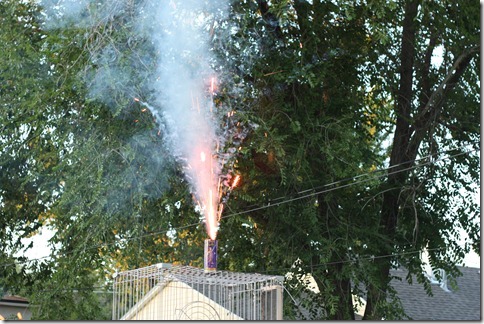 And Lu's reaction!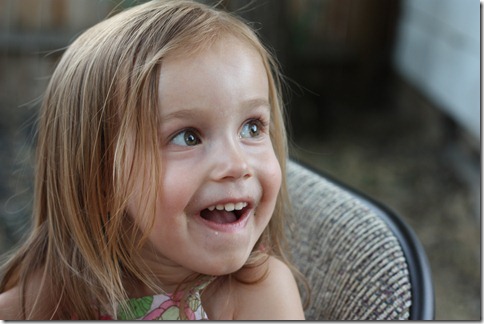 Porter's initial reaction: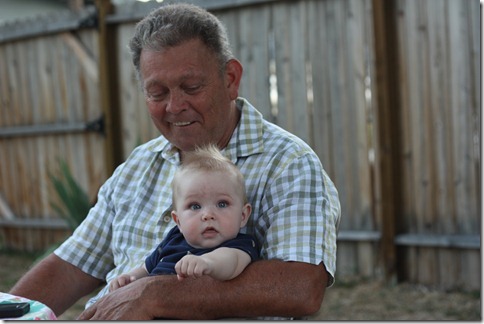 Lucy continued to love them: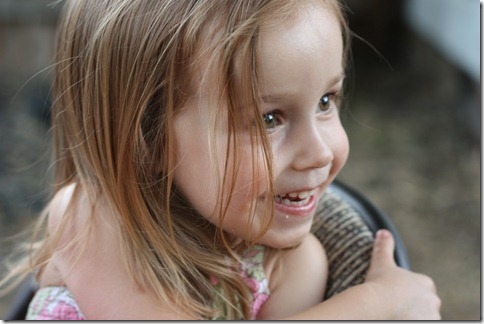 Porter, not so much: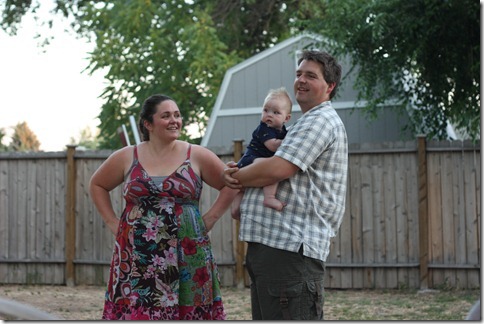 Then we had musical entertainment!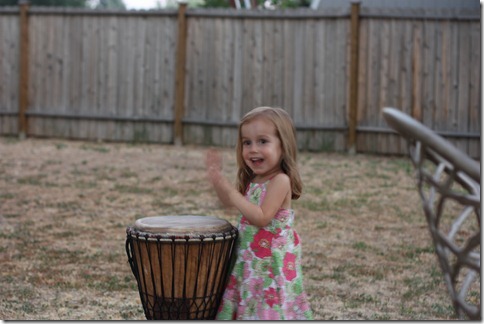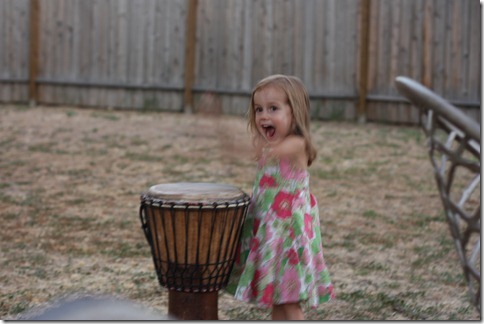 And then last but not least, "cake" for the birthday girl.  Megan got this recipe out Sunset and it was for grilled strawberries and angel food cake.  It was apparently delicious.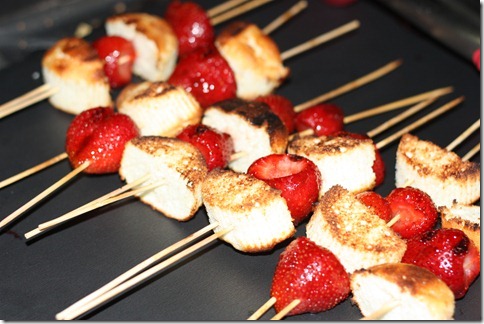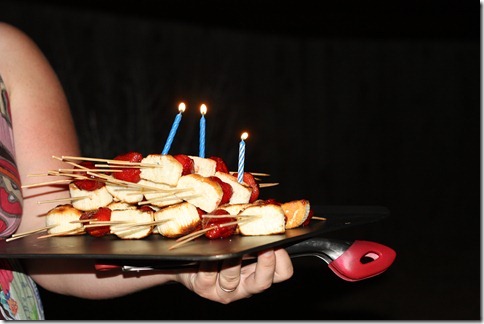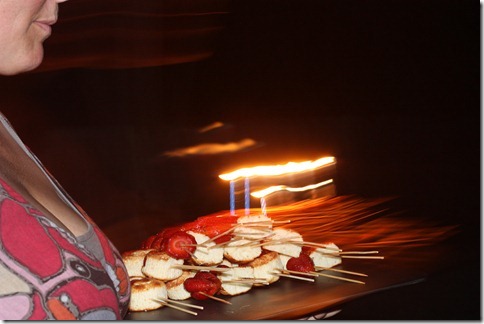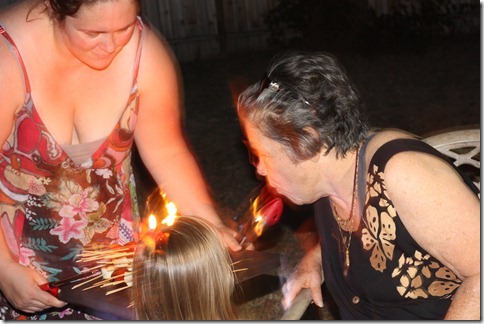 On Saturday, Lu and I went to the Farmer's Market with Lissa and Tessa, then the park and then out to lunch with Shaun at the Crow's Inn.  He was on the way back from an epic mountain bike ride and liked the restaurant so much that he called us to join him for lunch.  I'm glad we did (but I didn't get pictures).
On Sunday I attacked the garden or as Shaun lovingly called it, "Chelsea's Jungle":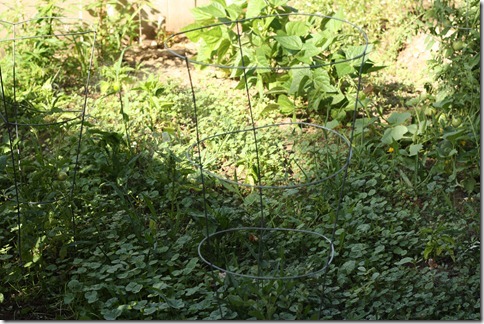 Most of that is weeds!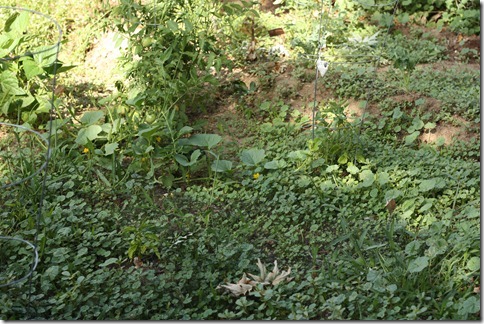 In the middle of weeding, I took a break to get some pictures of Lu.  She picked out her entire outfit.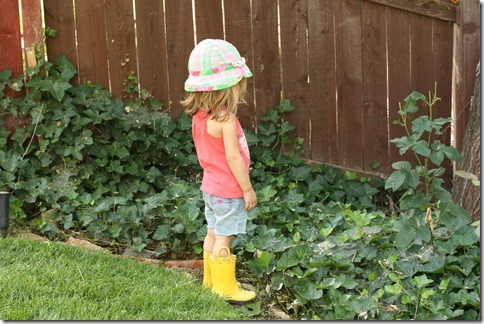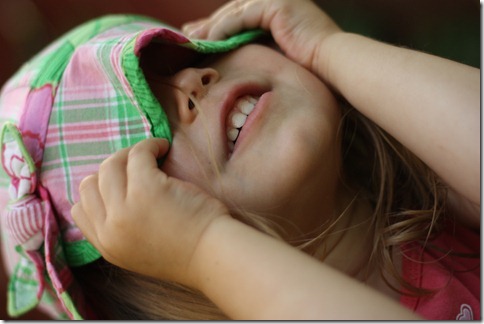 It was finally done!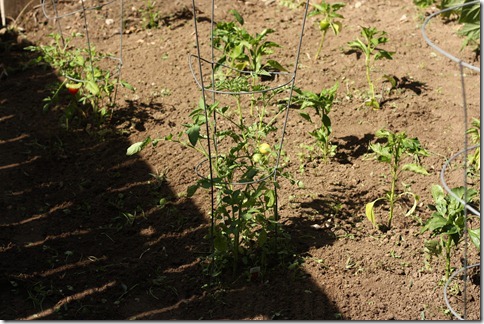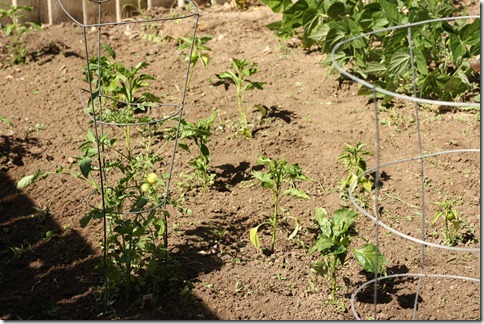 It looks so much better, don't you think?
Lu and I harvested some veggies-the garden is about to EXPLODE!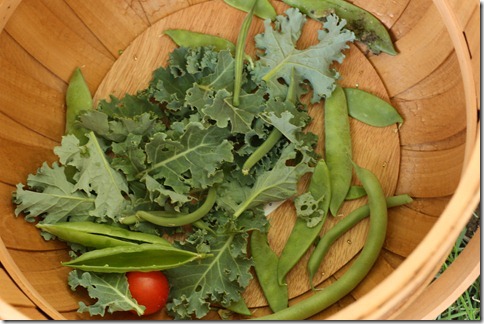 Lu LOVED everything that we picked: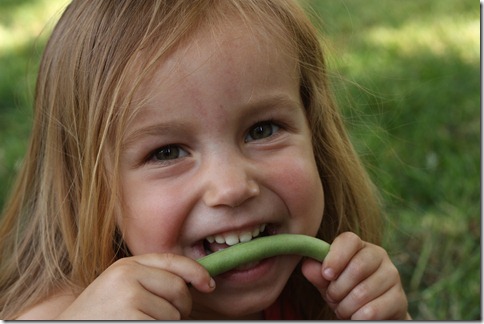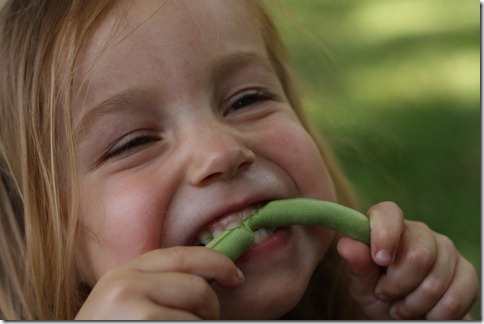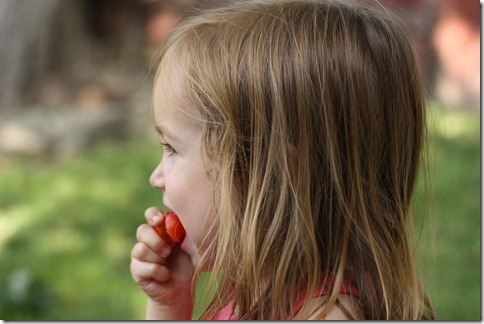 Then, later, to beat the 100 degree heat, Daddy and Lu ran through the sprinklers!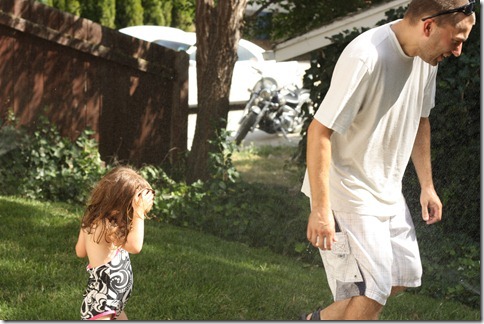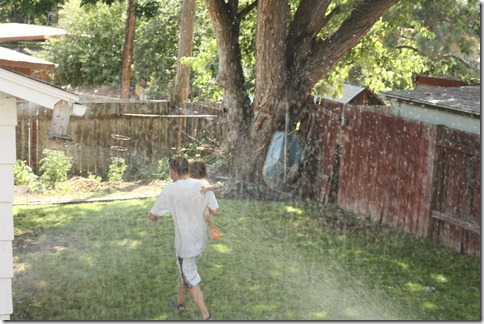 What a FUN weekend AT HOME!!!!
Category: Uncategorized | Tags: Crow's Inn, garden, Gardening, Lucy, Shaun, Staying Home 4 comments »