Since February 1st I've been doing a body transformation competition.  If I win, I get $1,000.  I've been working my ass off.  I go to the gym M-F and I've been eating a VERY clean diet.  Here're the results so far-I find out if I actually win later this week-I think I have a real chance of winning!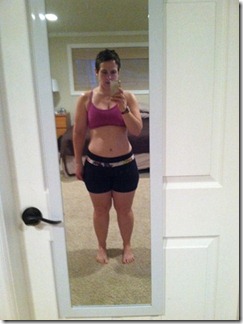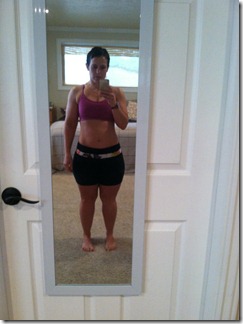 February 1, 2012                         April 1, 2012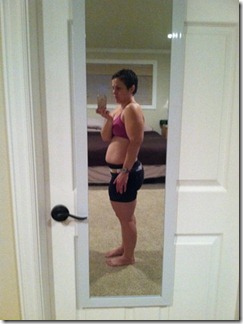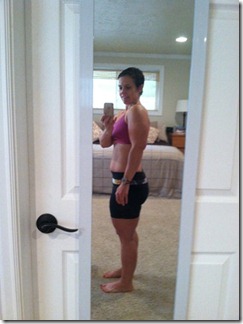 February 1, 2012                         April 1, 2012
Weight lost: 12 pounds
Inches lost: 10
Body Fat Percentage lost: 5.2
Clothing Size Change: down 2 sizes
Even if I don't win, I feel so much better about myself and my pre-Lucy clothes are finally starting to fit again! So in reality, I already won.
Category: Uncategorized 16 comments »