I've got 2 and the first one is a biggie.
1. Train for and compete in the 2013 Boise Half Ironman. It's on June 8th and I start training today.
2. After I finish the Half Ironman training, find another goal that will keep me active and outdoors. I've come to realize that if I don't have a concrete goal like a 60 day challenge, a completion, or a race, that I am not motivated to continue to work out/stay active. The "goal" of "work out" or "stay active" is not enough.
I had a huge epiphany in December-I love and want to be a person who is outdoors working out and doing distance training. I want to be that person, I used to be that person, I will be that person again.
In that vein, we are currently driving home from a week in McCall. We were up there with all of my siblings, their wives, husband, and kids. We skied, sledded, ate, drank, and were merry. Lucy ROCKED at skiing.
One of my favorite days was when my little family went snowshoeing. Lucy didn't feel great so we pulled her in the sled while she slept. At one point she dumped out and just continued to sleep on the snow. We tried using her scarf as a make shift sling. On the way down, I ended up pulling Shaun and Lu down while they yelled, "Mush! Mommy! Mush!" We were outdoors, playing, and just having fun. That's the me and we I want to be 🙂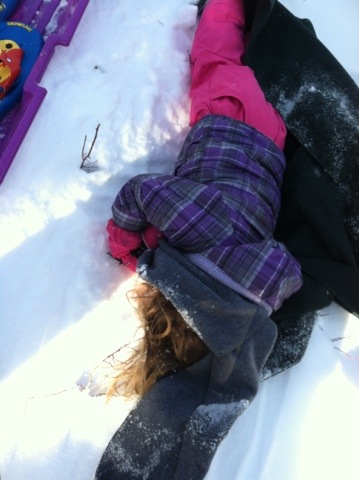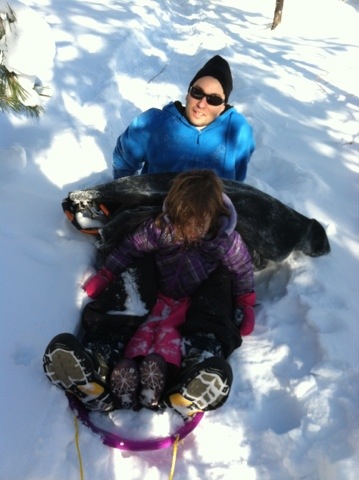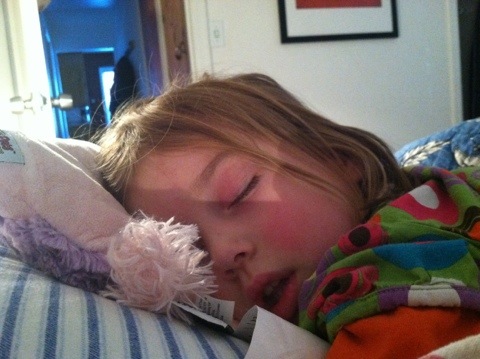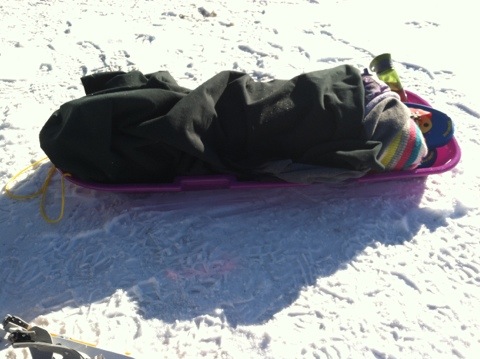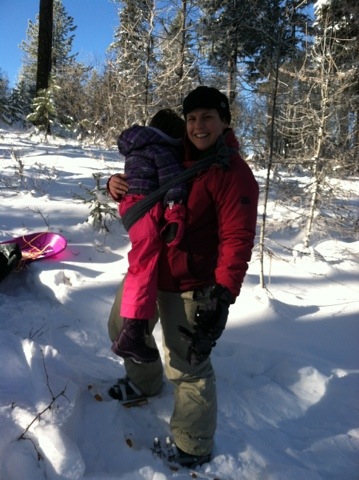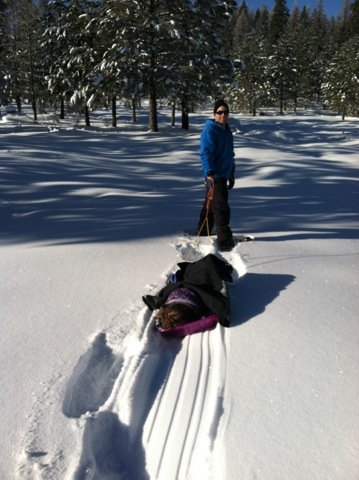 Category: Uncategorized Comment »